Lonely Planet's best places to visit in 2019. Top picks: a welcoming Asian island and the capital of 'Scandi cool'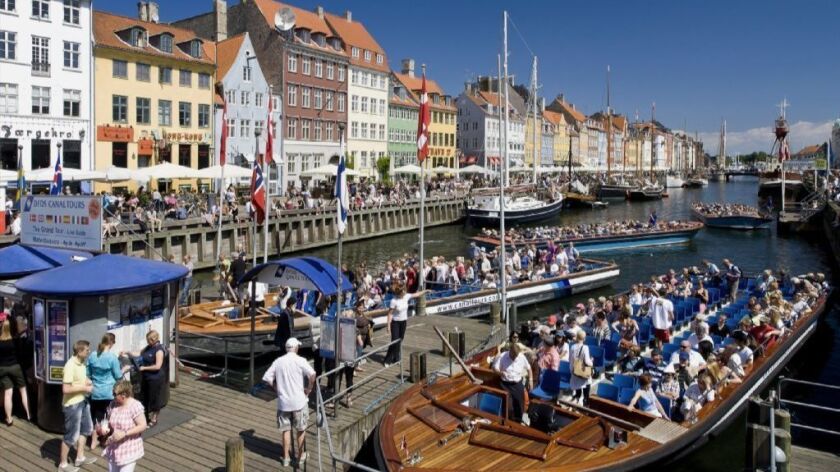 If you can't decide where to go next year, travel guide company Lonely Planet has some suggestions. The company on Tuesday picked the island nation of Sri Lanka and the Danish capital of Copenhagen as its top destinations in the world to visit in 2019.
The Best in Travel 2019 book, now in its 14th year, credits Sri Lanka for being open to new travelers. Its online guide describes it this way: "Endless beaches, timeless ruins, welcoming people, oodles of elephants, rolling surf, cheap prices, fun trains, famous tea and flavorful food make Sri Lanka irresistible."
Copenhagen earns kudos as "the epitome of Scandi cool" for its emerging food scene and established design hub. Two U.S. destinations, Seattle and Miami, ranked in the top 10 cities.
The 2019 picks come from the company's editors, researchers, locals and others, whose selections are then ranked by a panel of judges. Here are the rest of the top destinations.
Top cities
2. Shenzhen, China, referred to as the Silicon Valley of China.
3. Novi Sad, Serbia, described as an "up and coming youth and culture capital."
4. Miami
5. Kathmandu, Nepal
6. Mexico City
7. Dakar, Senegal
8. Seattle
9. Zadar, Croatia
10. Meknes, Morocco
Top countries
2. Germany
3. Zimbabwe
4. Panama
5. Kyrgzstan
6. Jordan
7. Indonesia
8. Belarus
9. Sao Tome and Principe, an island nation off Central Africa
10. Belize
You'll find more information on these destinations as well as the best regions to visit, new trends for 2019 and the best value destinations in Lonely Planet's Best in Travel 2019 ($17.99) and www.lonelyplanet.com/best-in-travel.
ALSO
On Oahu, 20 places for great meals for less than $20
On Hawaii Island, nature nurtures guests at an unusual inn
---
Get inspired to get away.
Explore California, the West and beyond with the weekly Escapes newsletter.
You may occasionally receive promotional content from the Los Angeles Times.