Secondary cities can be first-rate bargains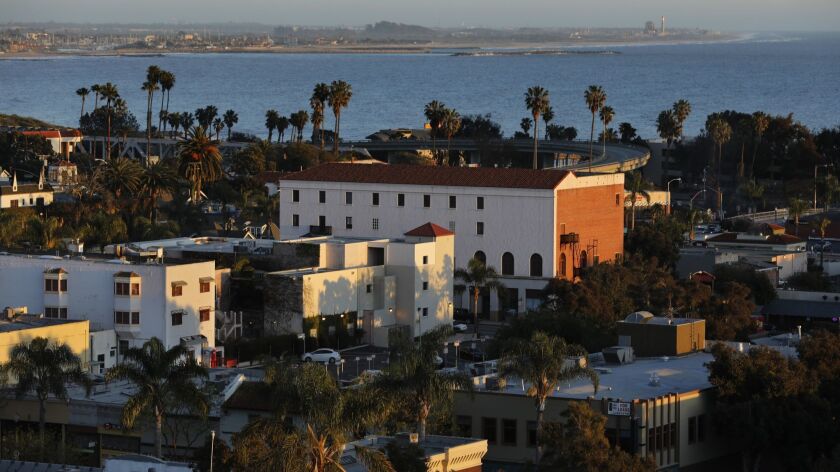 There are destinations, and then there are Destinations, the kind with a capital D that might stand for "dough" and lots of it. So, yes, see the big cities and their sights and swoon. But consider smaller destinations and enjoy the savings, whether you're using the second city as a destination or as a launching pad.
Here are five we chose with help from search engine Kayak; Upside Business Travel, designed to help business travelers with hotels and airfare; and TripAdvisor, known for its traveler reviews and also a search engine.
Oakland
USA Today recently cited San Francisco as worst "for your wallet" in the U.S., partly because of its room rates and food costs.
But you can find less expensive hotels not far from the City by the Bay. Oakland is a city to savor, so much so that Food & Wine magazine praised its eats and their prices.
Median hotel rates in San Francisco for Labor Day weekend are $210 a night compared with Oakland's $167, said David Solomito, vice president for Kayak's North American marketing.
Don't miss:
►Oakland Zoo (adult admission $24), especially its new 56-acre expansion called the California Trail, which focuses on the past, present and future of the Golden State's wildlife.
►Urban Wine Trail (pedestrian and bike-friendly), seven wineries in renovated warehouses, and the Oakland Ale Trail, which guides visitors to the tasting rooms of a dozen local craft breweries.
Info: Visit Oakland
Indian Wells
Palm Springs may be the place for glitz, but nearby Indian Wells is where you'll save money by using it as a base for excursions to nearby attractions.
For a Labor Day getaway, a three-star hotel in Indian Wells will cost you about half of an equivalent accommodation in Palm Springs, said Scott Case, co-founder and president of Upside.
Don't miss:
►Living Desert Zoo/Gardens transports visitors across the deserts of the world. If you're going to live in a region in which the desert is your neighbor, this will help you understand its plant and animal life. Adult admission is $19.95.
►Palm Springs Art Museum where admission is free from noon-8 p.m. on Thursdays through Sept. 2. Furthering your desert education, you can see a photographic exhibit called "Journey Through the Desert: The Road Less Traveled," through Nov. 25. Regular adult admission is $12.
Info: Indian Wells and Greater Palm Springs
Ventura
Ventura is a bargain destination compared with Santa Barbara, about 28 miles farther up the coast.
In addition to the savings, there's the weather on the Central Coast, which is dreamy. Temps in Ventura for Aug. 12-19 will be in the high 70s and low 80s, according to the Weather Channel.
For Labor Day, the Crowne Plaza Ventura Beach recently had a starting rate of $266 a night; Hotel Indigo Santa Barbara was $313.50 a night.
Don't miss:
►Day tripping in Channel Islands National Park; boats leave from Ventura and Oxnard harbors. The islands have more than 2,000 plant and animal species, some of which are found only there.
►Shop farmers markets that sell produce grown on the Ventura County coast on Wednesdays at Pacific View Mall and Saturdays in downtown Ventura.
Info: Visit Ventura
Mesa, Ariz.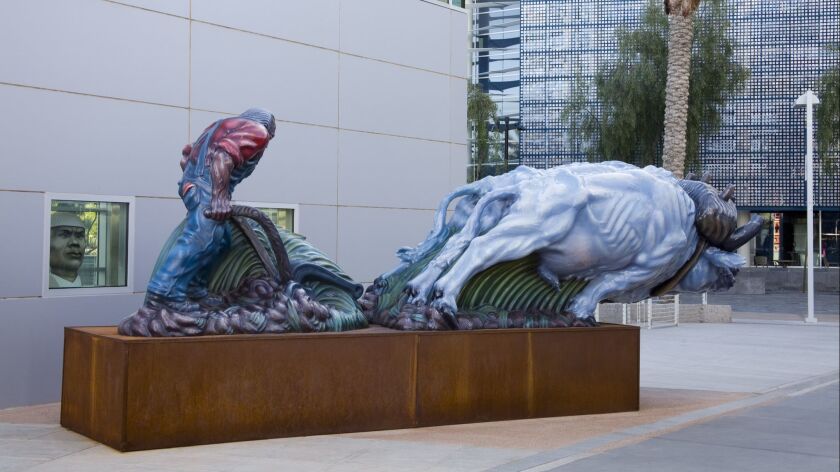 Mesa offers a lot of outdoor adventure for hikers, cyclists, paddlers, etc., but if those are too daunting in summer, the city provides plenty of less strenuous pursuits.
You can get a hotel in Mesa for an average nightly rate of $97 in August and $108 in September; average nightly rates for a room in Phoenix are $153 this month and $193 in September, TripAdvisor showed.
Don't miss:
►Mesa Arts Center, a contemporary art museum with free admission and four theaters for performing arts (ticket prices vary). Outside, its design reflects the surrounding Sonoran Desert.
►On the Fresh Foodie Trail you can visit up to 10 family farms, including Superstition Farm, a dairy operation with a petting zoo and a milk bar, and True Garden, which offers workshops about veritcal gardens.
Info: Visit Mesa
Hillsboro, Ore.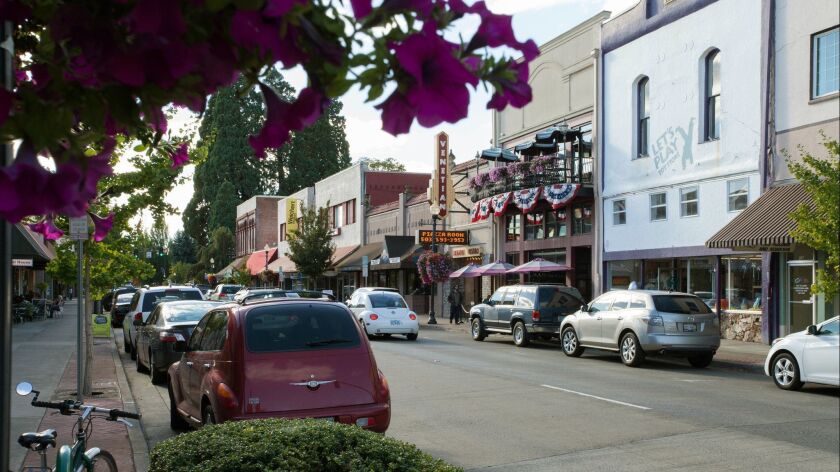 Hillsboro, in the heart of the Tualatin Valley (think: wine), can provide a place to lay your head for less per night than in Portland, about 20 miles away.
Labor Day weekend rates on Expedia showed the Holiday Inn Express in Hillsboro at $144 a night versus $167 a night at the Holiday Inn Express in northwest Portland.
Don't miss:
►Tasting wine in the Tualatin Valley's many vineyards is an ideal way to spend a day, unless you prefer to sip your way into what's known as Beervana, the craft beer scene in and around Hillsboro.
►Water adventure, including kayaking, fishing and wildlife viewing. Details at Tualatin water adventure
Info: Hillsboro
---
Get inspired to get away.
Explore California, the West and beyond with the weekly Escapes newsletter.
You may occasionally receive promotional content from the Los Angeles Times.