Papua New Guinea river cruise takes you to see remote villages and ancient rain forests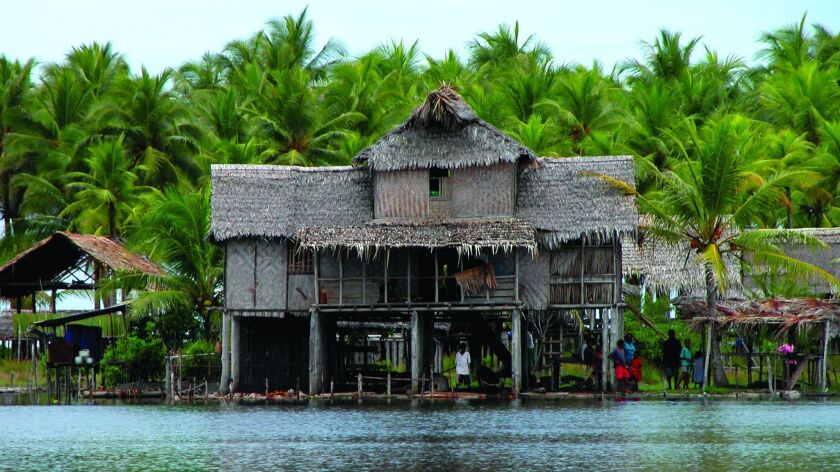 If you'd like to explore a region that's largely untouched by mass tourism, set your sights on Papua New Guinea, one of the world's last great frontiers.
Cruise operator Coral Expeditions has scheduled a series of weeklong trips down the Sepik River, which flows 700 miles through the country, providing access to villages and towns that are largely inaccessible by road.
The river cruises, which depart from from the town of Madang on the northern coast of the country, will visit tribes that have had little contact with the modern world.
Passengers also will see some of the oldest rain forests in the world and wildlife found only in the jungles of Papua New Guinea.   
Dates: Seven-day, six-night voyages scheduled Feb. 6, 13, 20 and 27.
Price: From $3,981 per person, double occupancy. Includes accommodations, meals and excursions. International airfare not included. 
Info: Coral Expeditions, (888) 358-1325
ALSO
Here's what should be in your child's wallet when studying abroad
Cruising into stormy weather? Five ways to offset the risks of sailing during hurricane season
In San Francisco, you simply don't need a car on Market Street and the waterfront. In fact, you'll be happier without one
---
Get inspired to get away.
Explore California, the West and beyond with the weekly Escapes newsletter.
You may occasionally receive promotional content from the Los Angeles Times.