How to avoid 3 mistakes that could lead to the loss of PreCheck and Global Entry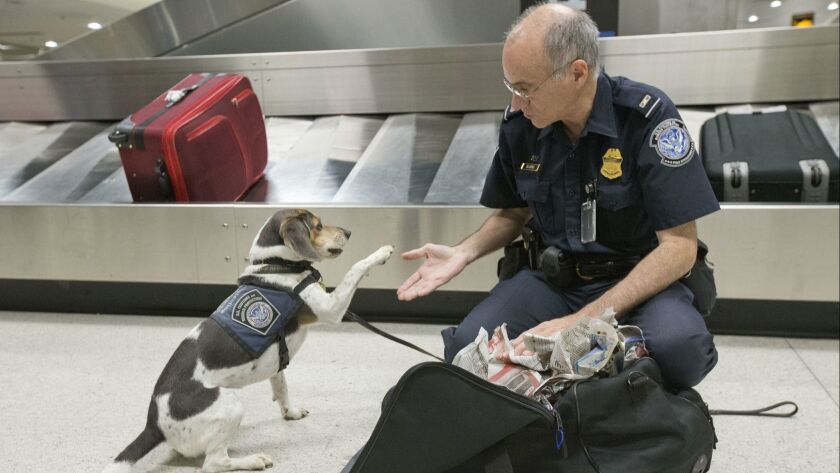 Looking forward to moving quickly through the Transportation Security Administration's PreCheck line, I suddenly found myself shuffling along with everyone else.
How could that be? I had faster-through-airport-security PreCheck, a perk of the Global Entry program that also gets you through customs faster. But now I was in the slow lane.
That's because I unwittingly let my Global Entry privileges lapse.
Once conferred, Global Entry is good for five years. For your $100, you also get TSA PreCheck. You can buy it on its own (it's also good for five years), but for $15 more, you can get expedited through U.S. Customs. Because I do a fair amount of international travel, that seemed the better deal.
What every woman should know: How to stay safe when traveling »
Global Entry kiosks that process you are available at more than 75 international airports around the globe, including LAX, Orange County's John Wayne, Ontario, San Diego, San Francisco, Oakland and more. You can see the list at CBP's site.
But I wouldn't be going through those kiosks any time soon. And as it turns out, expiration of privileges isn't the only way you can lose your privileges. Here are some ways to ensure you keep them.
Keep an eye on the calendar
Global Entry, good for five years, will expire on your birthday. The expiration date appears on your Global Entry card and under "Program Memberships" on your online Trusted Traveler account dashboard.
I should have known that, but I didn't.
Global Entry members should receive an automated email renewal notice six months and also 90 days before expiration. It should be sent to their email address on file, said Pete Acosta, program director for Customs and Border Protection's Trusted Traveler programs; Global Entry is one such program. I didn't receive notices. I haven't changed my email address, and no notice was in my spam folder.
Asked later, Acosta said the organization had some problems with notices but that they were resolved in January.
The good news is that if you renew Global Entry before it expires, "it will remain valid for one year beyond the listed expiration date," Acosta said.
In other words, had I applied to renew my card before it expired on Jan. 6, 2019, the card would have been good until Jan. 6, 2020, as I awaited approval.
Avoid simple mistakes
I almost lost my Global Entry by disembarking from an international flight with fruit in my pocket.
A customs beagle at the luggage carousel sniffed out the offending banana while I awaited my checked bag.
"Agriculture violations are a big issue," Acosta said in an email. "You must always declare any fruits, vegetables, plants, insects, meats or meat products, dairy products" and more. Always declare whether "you have been close to [such as touching or handling] livestock or visited a farm/ranch, pasture outside of the United States," he said. "Livestock includes any animal living on a farm, such as cows, chicks or pigs."
At the Undeclared Agriculture line, I apologized profusely, avoided a fine and didn't lose Global Entry. The agricultural customs officer told me that, as a Trusted Traveler, I was expected to avoid this kind of error.
After I reapplied for Global Entry, I had to do another interview, just as I did when I first applied, and I was asked if I ever had a problem. I immediately disclosed the banana incident; I received the renewal anyway.
Travel writer Ramsey Qubein lost his Global Entry status for a similar mistake — in his case, an apple. He now uses the Mobile Passport app to reenter the country, which also speeds up the process. It's a good option if you are denied Global Entry, but it does not confer PreCheck status.
Stay out of trouble
In 2017, 10.6 million people were arrested nationwide, according to the FBI's Uniform Crime Report.
If you want to keep Global Entry, you do not want to be one of them.
Benefits can be revoked if cardholders "fail to meet program requirements, which include conviction of any criminal offense," Acosta said.
Travelers who have lost their benefits may seek redress through the Office of the CBP Ombudsman and/or appeal to the ombudsman.
---
Get inspired to get away.
Explore California, the West and beyond with the weekly Escapes newsletter.
You may occasionally receive promotional content from the Los Angeles Times.