The Park MGM, Las Vegas' newest resort, is to open Wednesday, offering good value for money on the often-pricey Strip.
The Park MGM, in the works for a couple of years, replaces the Monte Carlo. Only the shell of that hotel, which opened in 1996, remains after a top-to-bottom makeover that includes a new lobby, new bars and restaurants and guest rooms with a homey feel.
"I think this is kind of a hybrid between your classic Las Vegas hotel that has the energy and excitement and the scale...but we try to do it in a way that's more appealing to the boutique [hotel] customer," said Andrew Zobler, founder and chief executive of Sydell Group, a New York-based design company known for innovative hospitality creations.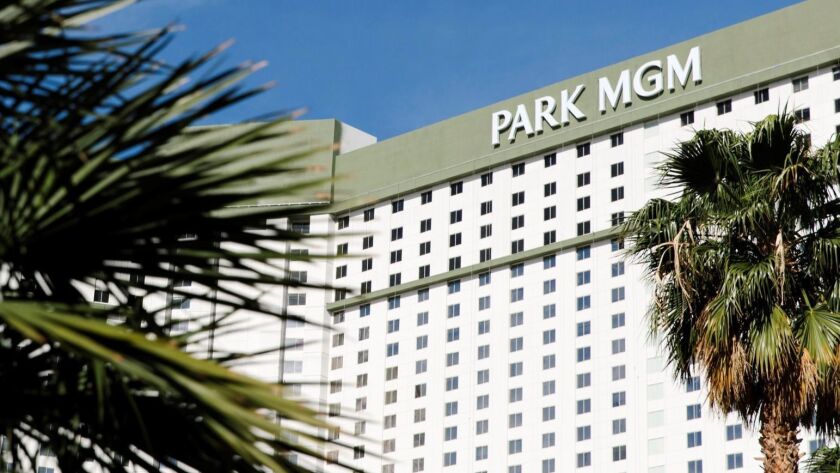 Zobler said the 750 pieces of art and even the music heard in public spaces was designed to erase the Monte Carlo's bland appearance and create something new in the highly competitive hotel market of Vegas.
"There are a lot of aspects of the large Las Vegas casino-hotel we try to soften to make it feel more personal, more intimate," he said.
The NoMad, a hotel-within-a-hotel, won't open until fall. (Zobler described NoMad as "an important anchor for the experience.") It will occupy the top four floors of the resort and will try to emulate the experiences at NoMad properties in Los Angeles and New York.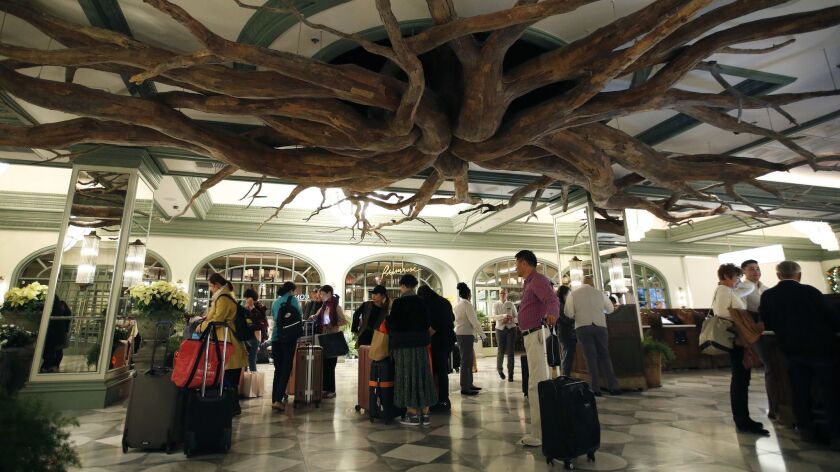 While construction on that part of the project continues, the hotel's rate calendar shows room prices as low as $59 for some weekdays in May and June. That doesn't include the resort fee or tax.
Zobler called the continuing construction relatively unobtrusive and "discreet."
"We don't want to wave a giant banner, because we don't want people to come here and think it's 100% [complete]," he said. "There are still a number of additional layers to come."
---