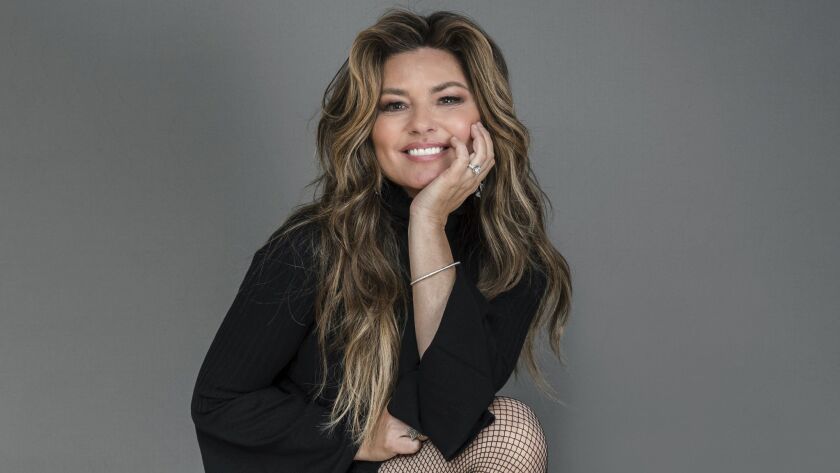 Country artist Shania Twain has announced a new residency in in Las Vegas, hoping to prove again that she's "still the one" with her legions of fans.
Twain's "Let's Go!" will launch Dec. 6 in Zappo's Theater at Planet Hollywood Resort & Casino. Tickets for performances through June 6, 2020, go on sale at 10 a.m. Pacific time on June 21 and start at $60, plus taxes and fees.
One dollar from each ticket sold will be donated to Shania Kids Can, Twain's charity that promotes positive change in children's lives when they face economic hardship or other crises.
"It's going to be a party like I've never had before," Twain said Monday morning on "Good Morning America."
"This is about let your hair down, shake it out, party together [and] celebrate," the she told host Robin Roberts in announcing the new production. She said the set would include a dance floor set inside a saloon.
Dates for the 23 performances :
Dec. 6, 7, 11, 13, 14 and 18, 2019
March 13, 14, 18, 20, 21, 25, 27 and 28, 2020
May 20, 22, 23, 27, 29 and 30, 2020
June 3, 5 and 6, 2020
The new show will be Twain's second residency in Vegas. She performed from 2012-2014 in the Colosseum at Caesars Palace, the venue vacated earlier this month by fellow Canadian superstar Celine Dion. The venue, built specifically for Dion, opened in 2003 and is undergoing renovations, including technological upgrades.
Twain is a five-time Grammy winner who has sold more than 34 million albums in the U.S. and 90 million worldwide. Besides "You're Still the One," her hits include "From This Moment On," "That Don't Impress Me Much," and "Man! I Feel Like a Woman!"
---