From the Archives: 1985 Mexico City Earthquake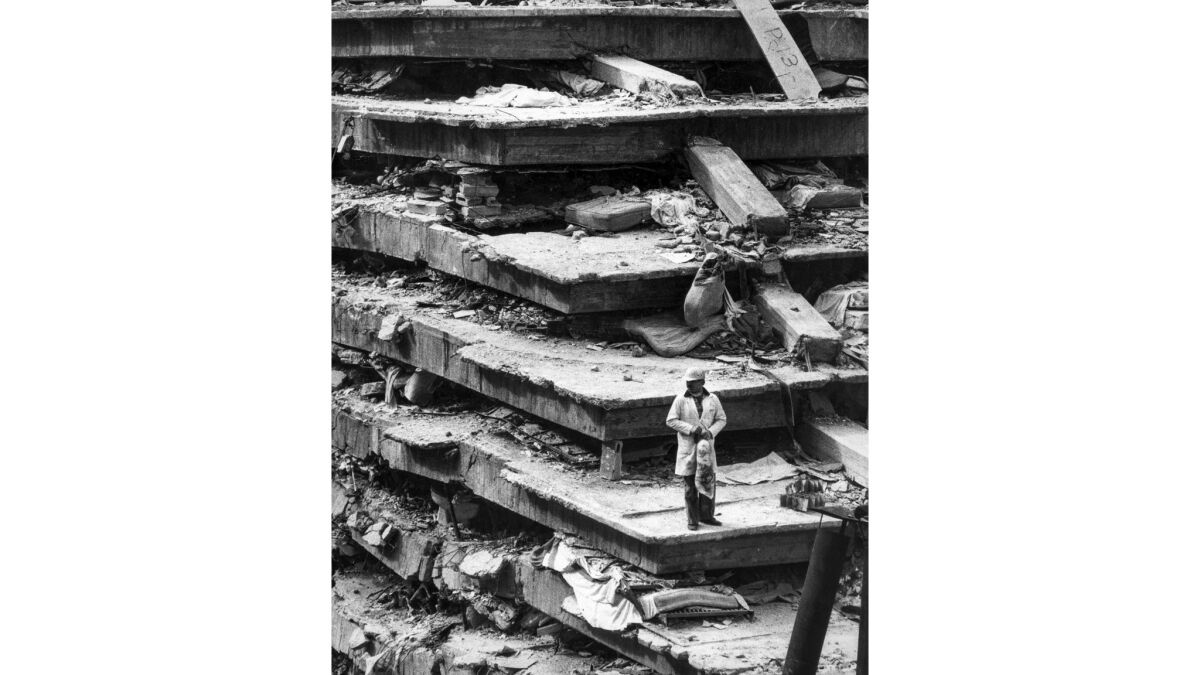 In 2010, on the 25th anniversary of the quake, Los Angeles Times writer Daniel Hernandez wrote in a La Plaza blog post:
Mexico City on Sunday marked 25 years since a powerful earthquake devastated the Mexican capital, killing thousands and sparking a grassroots civilian rescue effort that helped lead to the demise of the one-party state.
The magnitude 8.1 quake shook Mexico City at 7:19 a.m. on Sept. 19, 1985, lasting between three and five minutes. It toppled hundreds of buildings across the densely settled former lake bed, including several hospitals. An estimated 10,000 people were killed, and tens of thousands were injured or left homeless. Many children were orphaned….
The quake, which struck on Mexico's Pacific coast, exposed a crippling ineptitude in the response of the ruling Institutional Revolutionary Party, or PRI. The government seemed unprepared and unable to organize itself to respond to the quake, so ordinary people did it themselves.
This photo by Los Angeles Times staff photographer Dave Gatley was the lead photo on Page 1 on Sept. 21, 1985, Los Angeles Times.
This post was originally published on Sep. 19, 2011.
See more from the Los Angeles Times archives here
---