From the Archives: Construction of Dodger Stadium
During the ground-breaking for Dodger Stadium, several giant earthmovers plunged down a 200-foot slope, shoving tons of dirt ahead of them as spectators watched. Some people scooped up handfuls of dirt and packed it in souvenir cardboard boxes.
Construction started in 1959 and ended in 1962, at a total cost of $23 million. At the time, Dodgers President Walter O'Malley envisioned the ballpark as a "showplace," according to a Times interview in 1969. Influenced by Walt Disney and Disneyland, he had plans for a musical fountain in left field and an imported Italian sound system, said Mark Langill, author of the books "Los Angeles Dodgers" and "Dodger Stadium." But then reality set in, O'Malley's views evolved and the fountain was gone.
The ballpark opened April 10, 1962, with 52,564 people in attendance to watch the Dodgers play the Cincinnati Reds (the Dodgers lost, 6-3).The biggest surprise? There were few traffic problems. Most of the spectators were seated for the first pitch, and after the game, stadium parking lots were cleared in 30 minutes, The Times reported.
An earlier version of this post appeared on March 31, 2011.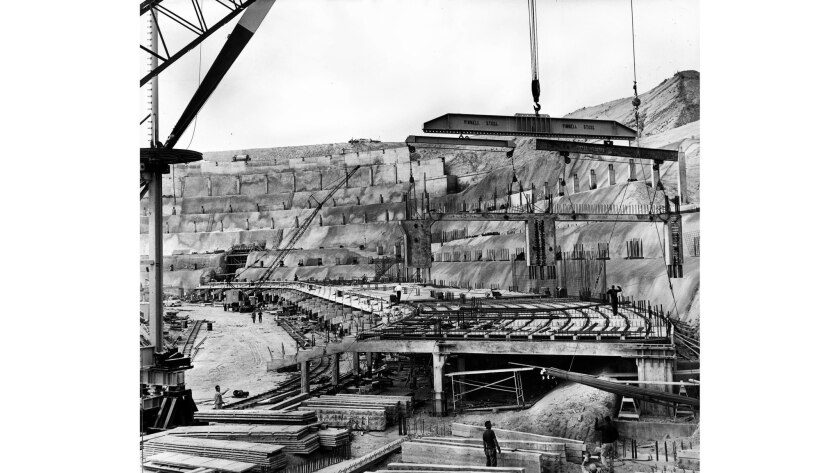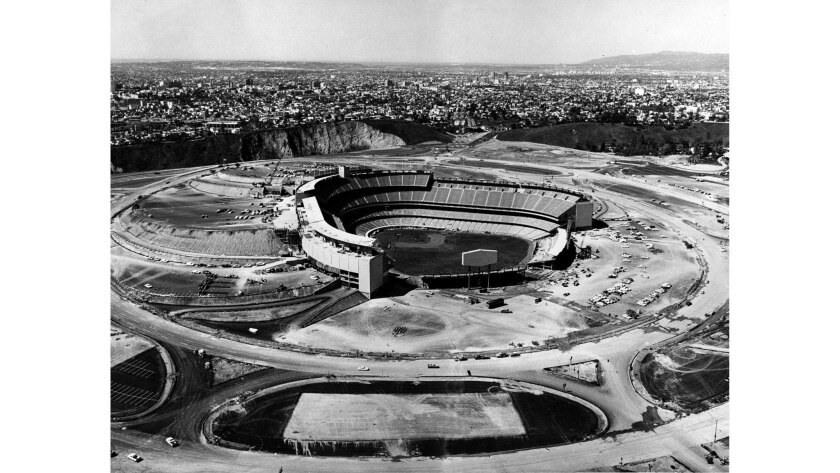 See more from the Los Angeles Times archives here
---