From the Archives: Great white shark caught off Catalina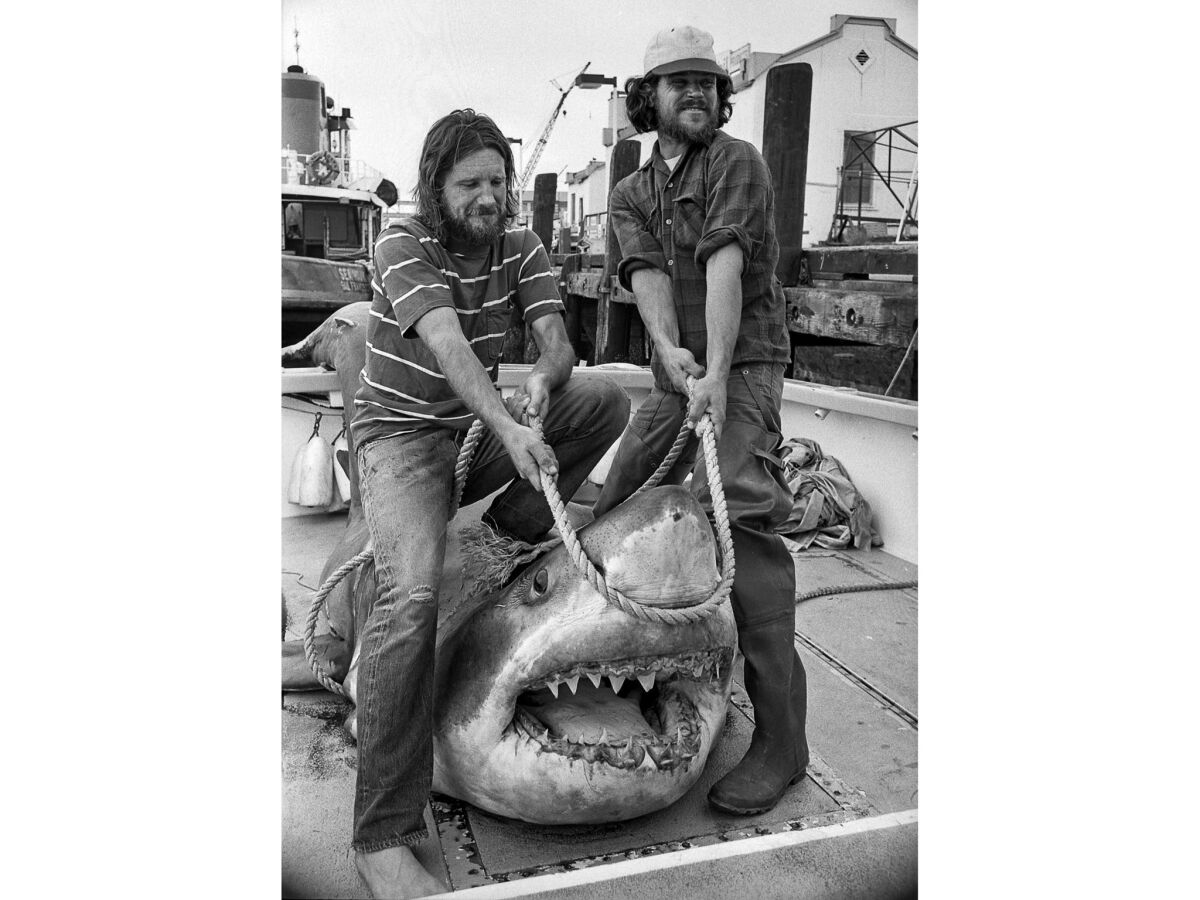 In June 1976, three great white sharks had been caught in a four-day period near Carlsbad. Then on Aug. 20 came word that a 15-foot-long great white had been caught. Staff photographer Art Rogers took this image in San Pedro.
Times staff writer Steve Harvey reported in the Aug. 20, 1976, Los Angeles Times late edition:
A great white shark measuring about 15 feet in length was hauled into San Pedro by two fishermen earlier today, almost 36 hours after it was harpooned 10 miles off the coast of Catalina.
"I'm taking the rest of the day off," said a weary Jay Langham, the skipper of the 38-foot Dawn Renee.
Langham said the shark was harpooned Wednesday afternoon by another boat, the Fortuna.
"It went sort of crazy and dove for the bottom, carrying two floats and 500 feet of line with it," he said.
"The Fortuna cut loose the line and said we could have the fish. I think they figured their boat was too small."
Langham did not see the fish again until late Thursday morning, when it was spotted floating dead about six miles from where it was harpooned.
Langham, 30, said he and his only crewman, Hugh Innes-Brown, 29, spent more than two hours lifting the fish onto the boon and tying it down. ...
This photo by staff photographer Art Rogers accompanied Harvey's story. The image was also published as stand-alone art in the Aug. 21, 1976, Los Angeles Times home edition.
This post was published on Aug. 16, 2013.
---