From the Archives: Holiday vehicle safety checks
Police traffic stops are year-round, but the roadblocks used to be an annual Los Angeles Times story during the holidays. For example, the above image accompanied a Page 1 story in the Dec. 21, 1957, Los Angeles Times:
Eleven drunk drivers were arrested and 336 traffic citations were issued yesterday as the California Highway Patrol began its county-wide traffic safety campaign for the holidays.
In the city, police made 27 drunk-driving arrests, including one involving a felony, in a holiday traffic safety campaign of their own yesterday.
As of midnight yesterday, the CHP said 7208 cars had been inspected at 12 traffic check points. Citations were issued for 280 hazardous violations, 52 routine violations and to four motorists driving with with expired or suspended licenses.
The first check point was at a roadblock on Whittier Blvd. and Saybrook Ave. in East Los Angeles shorty after the morning rush hour. …
Here are several images of holiday traffic stops from the Los Angeles Times archives. Check out the old vehicles!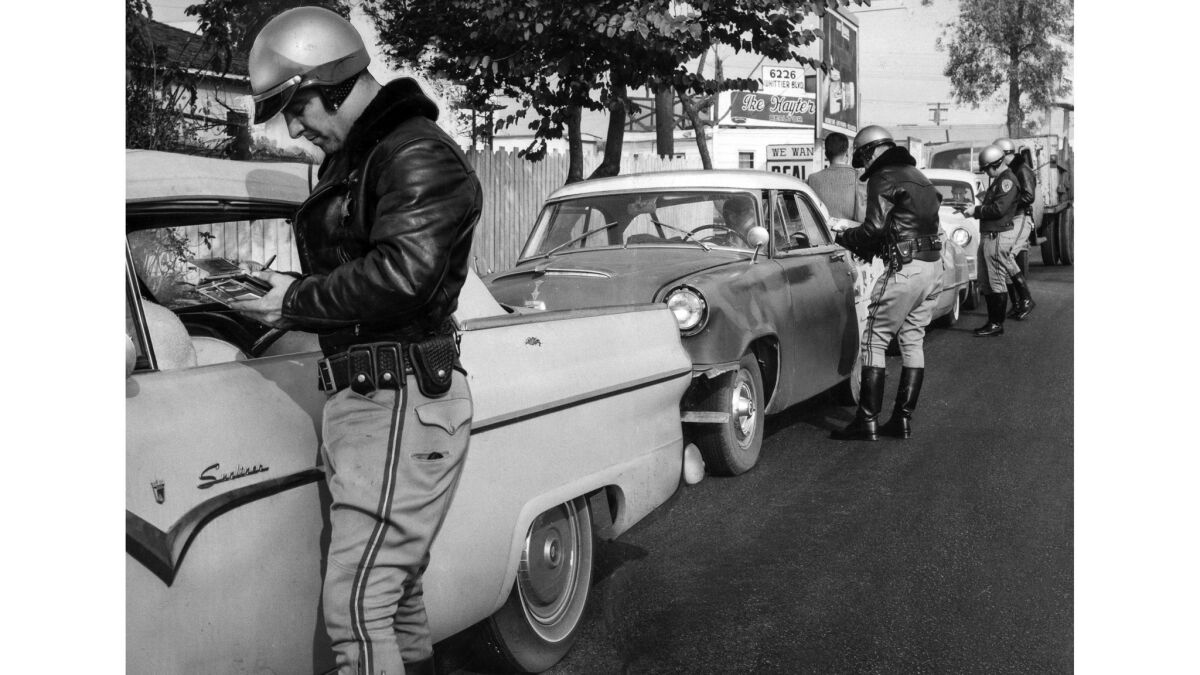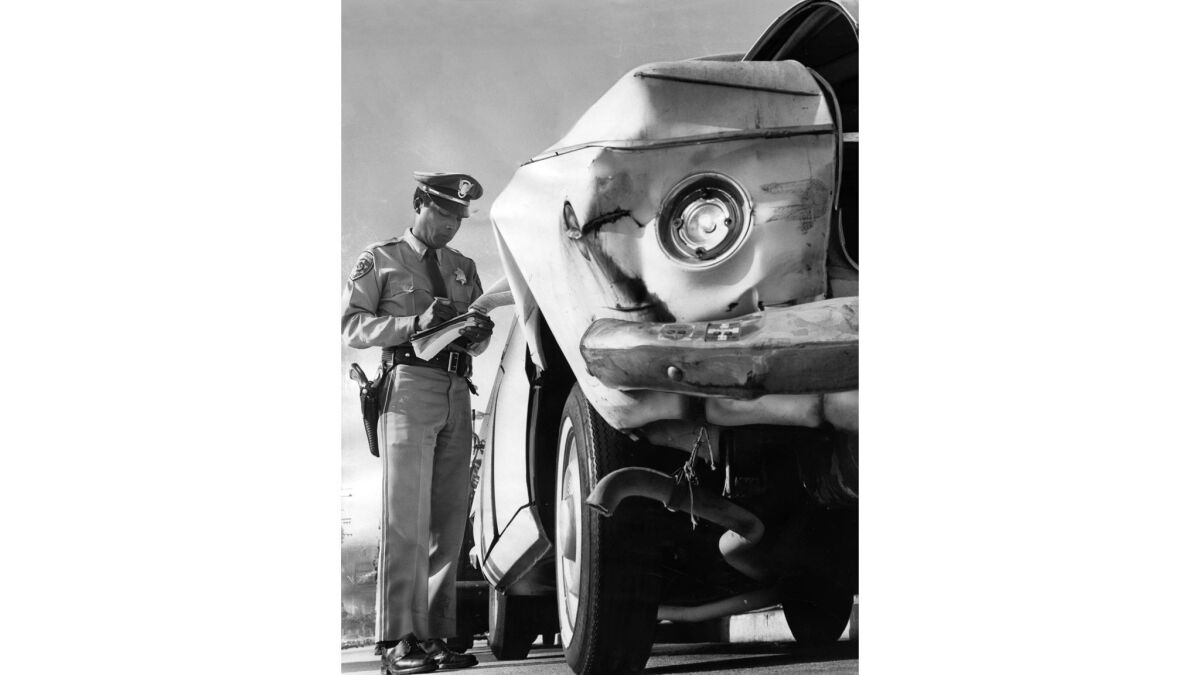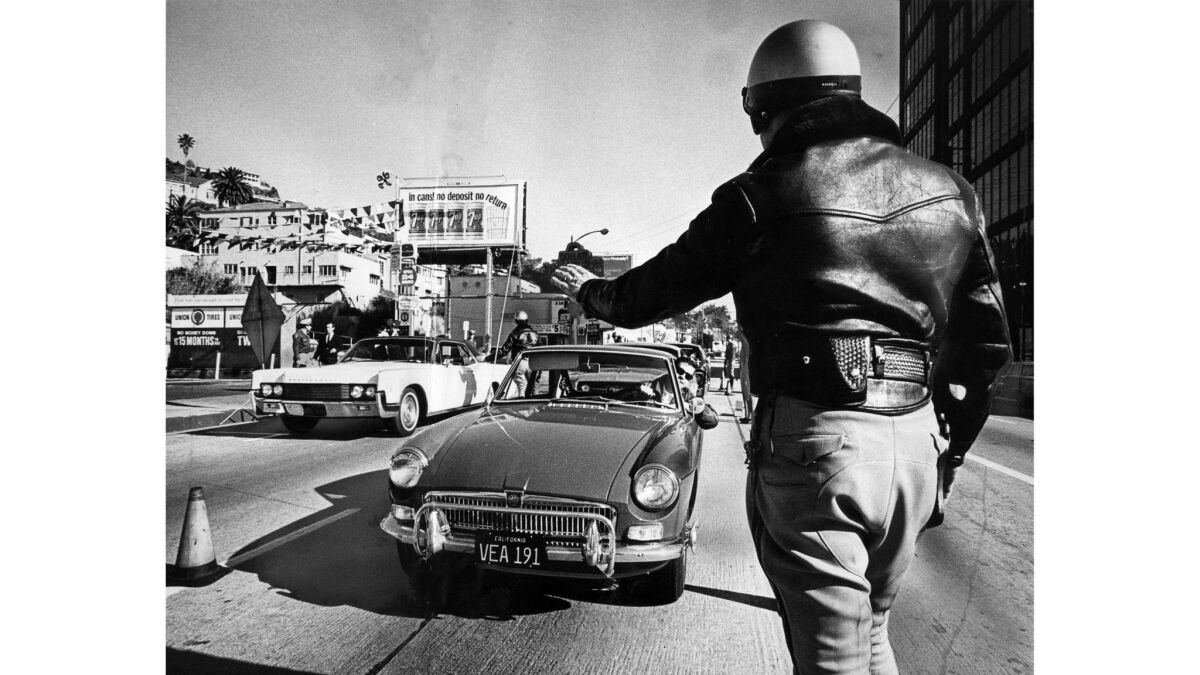 See more from the Los Angeles Times archives here
---