From the Archives: Old Los Angeles Times cameras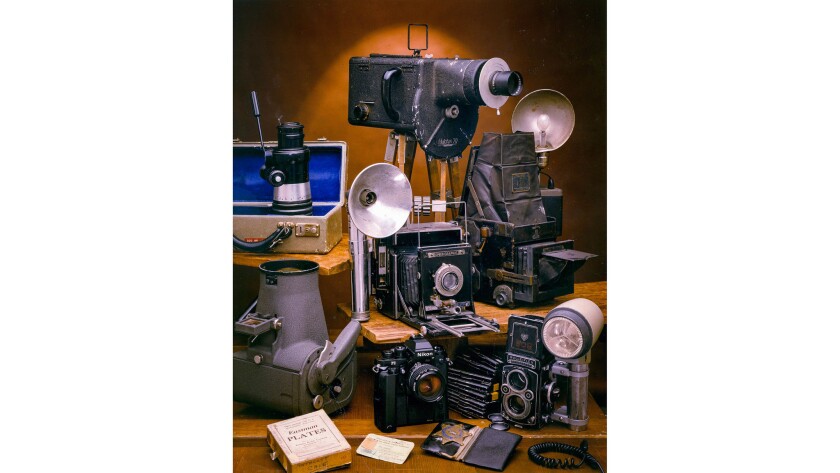 At the top, on a wooden tripod, is a 70 millimeter high-speed motorized Hulcher camera used at sporting events. At the middle center is a circa 1940 Speed Graphic camera. To its right is a 1917 Graflex camera.
The three cameras on the bottom, from left, are a 1940s-era Fairchild K-10 aerial camera that used 5x7-inch roll film; a 1980s-era Nikon F3 35 millimeter camera; and a 1950s-era Rolleiflex 120 millimeter film camera.
This photo by staff photographer Randy McBride appeared in the 1987 Los Angeles Times book "Images of Our Times: Sixty Years of Photography from the Los Angeles Times."
In the upper left of the photo is an early 300 millimeter lens but the brand was not identified.
This post originally was published on Feb. 25, 2013.
---