From the Archives: The old telephone in a shoe trick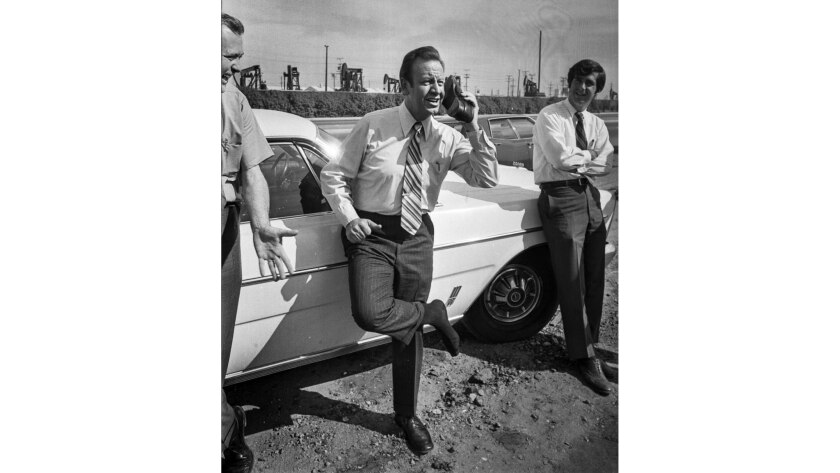 Oct. 29, 1970: Jess Unruh, campaigning for governor in Huntington Beach, kids communications advisor Bob Cheny, left, by taking off a shoe and pretending to talk into it.
Cheny had previously given Unruh a shoe with a working phone in it as a birthday present.
Unruh's parody of the "Get Smart" television series occurred during the gubernatorial contest he lost to Ronald Reagan.
This photo appeared in the Oct. 30, 1970, Los Angeles Times.
Unruh served as California treasurer from 1975 until his death in 1987.
---