New York bike path killer convicted, could face the death penalty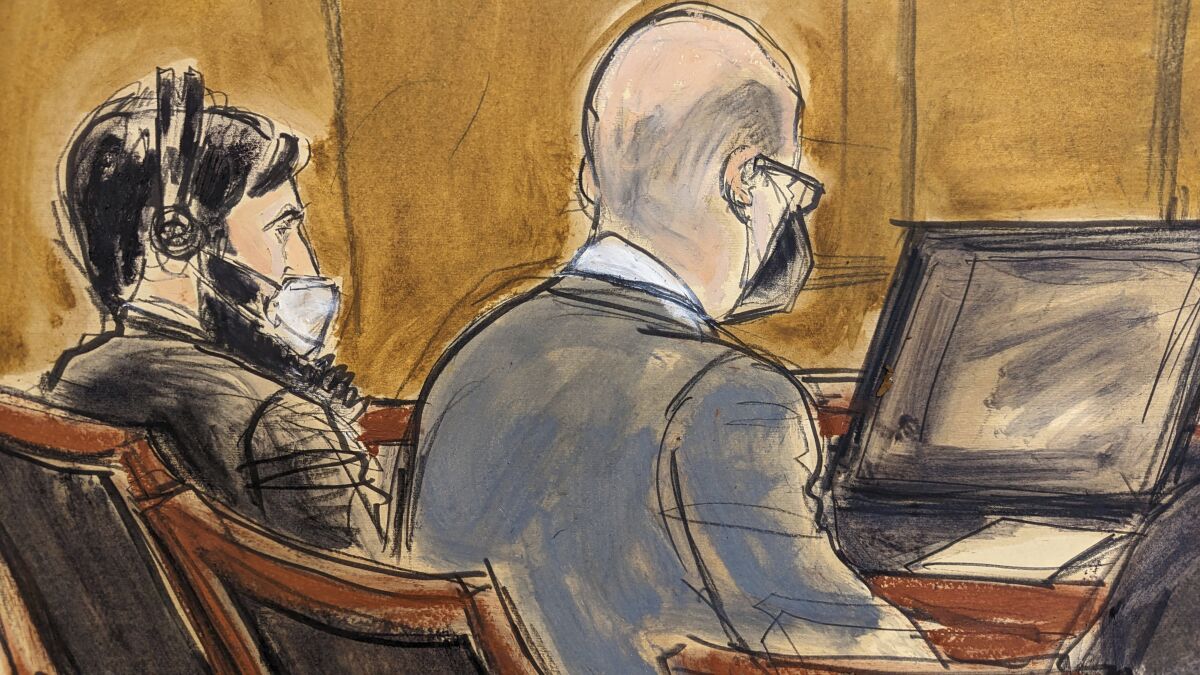 NEW YORK —
An Islamic extremist who killed eight people with a speeding truck in a 2017 rampage on a popular New York City bike path was convicted Thursday of federal crimes and could face the death penalty.
Sayfullo Saipov bowed his head as he heard the verdict in a Manhattan courtroom just a few blocks from where the attack ended. Prosecutors said the Halloween rampage was inspired by his reverence for the militant group Islamic State.
The dozen jurors deliberated for about seven hours over two days before convicting Saipov, 34, of 28 counts of crimes that include murder in aid of racketeering and supporting a foreign terrorist organization. Jurors will return to court no earlier than Feb. 6 to hear more evidence to help them decide whether he should be executed or spend the rest of his life in prison.
A death sentence for Saipov, a citizen of Uzbekistan, would be an extreme rarity in New York. The state no longer has capital punishment and the last state execution was in 1963. No federal jury in New York has rendered a death sentence that withstood legal appeals in decades, with the last execution in 1954.
Even before the trial, there was no doubt Saipov was a killer.
A man described by authorities as a terrorist drove a rented pickup truck down a crowded bicycle path in Lower Manhattan on Tuesday afternoon, killing at least eight people, police said — the first deaths from terrorism in New York since the World Trade Center attacks on Sept. 11, 2001.
His lawyers admitted to the jury that he rented a pickup truck near his New Jersey home, steered it onto the path along the Hudson River and mowed down bicyclists for blocks before crashing into a school bus near the World Trade Center.
He emerged from his truck yelling "God is great!" in Arabic, with pellet and paintball guns in his hands before he was shot by a police officer who thought they were real firearms.
The vehicle attack killed a woman visiting from Belgium with her family, five friends from Argentina and two Americans. It left others with permanent injuries, including a woman who lost her legs.
"His actions were senseless, horrific, and there's no justification for them," defense attorney David Patton told the jury during the trial.
The defense asked jurors to acquit Saipov of racketeering charges, saying he intended to die a martyr and was not conspiring with the Islamic State organization despite voluminous amounts of propaganda from the group found on his electronic devices and at his home.
Saipov did not testify. He sat quietly each day, unlike at a 2019 pretrial hearing where he insisted on questioning the judge about why he should be judged for eight deaths when "thousands and thousands of Muslims are dying all over the world."
The defendant moved legally to the U.S. from Uzbekistan in 2010 and lived in Ohio and Florida before joining his family in Paterson, N.J.
Prosecutors said Saipov attacked civilians to impress the Islamic State group so he could become a member and appeared pleased with his work, smiling when he spoke to an FBI agent afterward.
Get breaking news, investigations, analysis and more signature journalism from the Los Angeles Times in your inbox.
You may occasionally receive promotional content from the Los Angeles Times.
Among those testifying were several family members from Belgium who were injured in the attack. Aristide Melissas, a father, said he had challenged family members to race their bikes to the World Trade Center, with the loser paying for ice cream. When he was struck by Saipov's truck, his skull was fractured. He underwent brain surgery.
His wife, Marion Van Reeth, spoke of waking up in a hospital to learn her legs had been amputated.
Saipov's lawyers have said the death penalty process was irreparably tainted by former President Trump, who tweeted a day after the attack that Saipov "SHOULD GET DEATH PENALTY!"
President Biden subsequently instituted a moratorium on executions for federal crimes.
Until Saipov's trial, Biden's Justice Department, under Atty. Gen. Merrick Garland, had not launched any new attempt to obtain the death penalty in a federal case. But Garland has allowed U.S. prosecutors to continue advocating for capital punishment in cases inherited from previous administrations.
It has been a decade since a jury in New York last considered the death penalty.
Federal juries in Brooklyn twice gave a death sentence to a man who murdered two New York police detectives in 2007 and 2013, but both sentences were tossed out on appeal. A judge ultimately ruled the killer was intellectually disabled.
In 2001, just weeks before the Sept. 11 attacks, federal jurors in Manhattan declined to impose a death sentence on two men convicted in the deadly bombings of two U.S. embassies in Africa. The men's lawyers had urged jurors to not help turn the defendants into martyrs.

Must-read stories from the L.A. Times
Get the day's top news with our Today's Headlines newsletter, sent every weekday morning.
You may occasionally receive promotional content from the Los Angeles Times.