Remains found of Colorado woman Suzanne Morphew, missing since Mother's Day 2020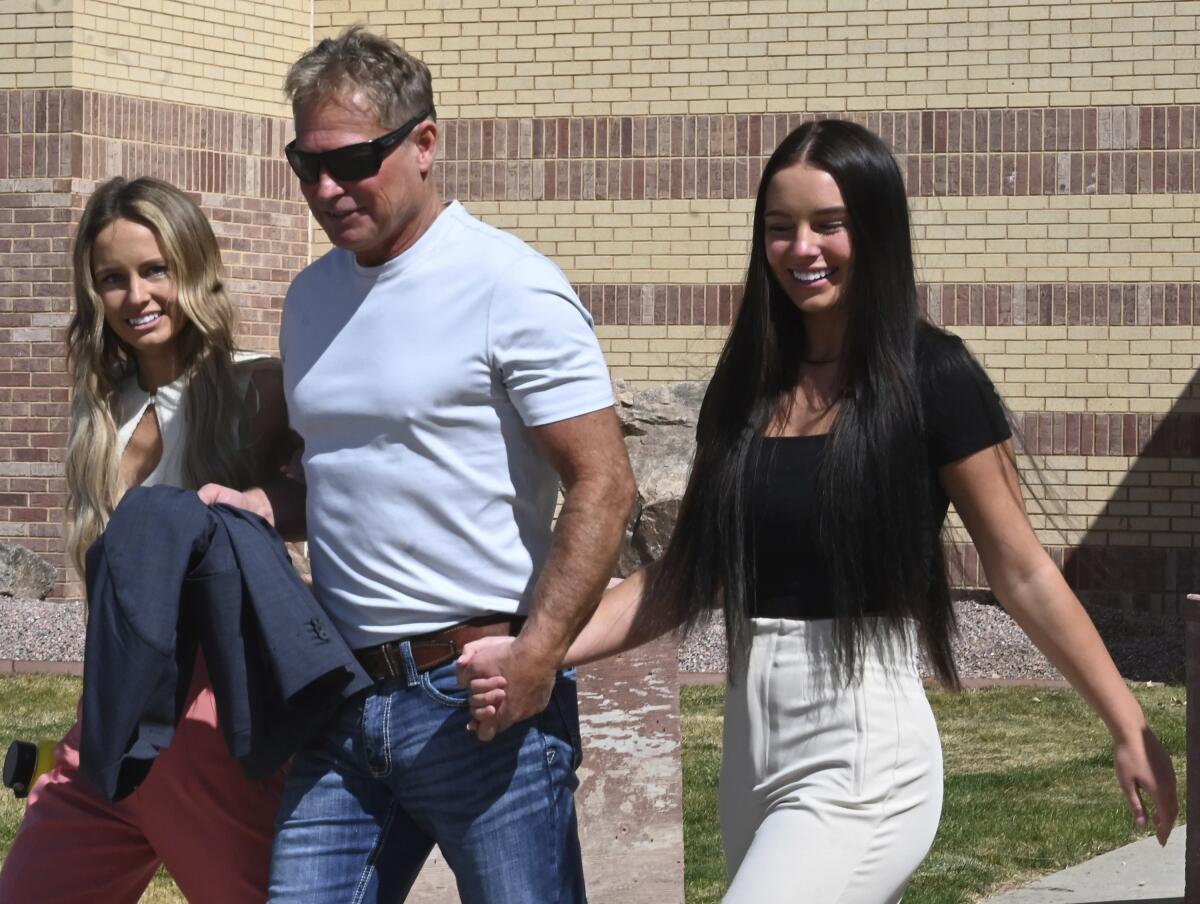 DENVER —
Investigators have discovered the remains of a Colorado woman who went for a bike ride on Mother's Day 2020 and never returned, authorities announced Wednesday.
The discovery of Suzanne Morphew's remains, which came as authorities were pursuing a different case, is the latest twist in a mystery that saw prosecutors charge her husband with murder and then drop their case. Barry Morphew then filed a $15-million lawsuit against county officials.
Colorado Bureau of Investigation agents found the remains of the 49-year-old mother of two while searching Friday in the area of Moffat, Colo. That's about 40 miles south of the Salida area, where Suzanne Morphew was reported missing.
Investigators declined to release the exact location and the state of the remains.
Barry Morphew was charged with murder and other crimes in her presumed death, but prosecutors dropped their case against him last year just as he was about to go on trial.
"While this case has garnered attention from around the world, it has touched our community and the sheriff's office deeply," Chaffee County Sheriff John Spezze said Wednesday. "We have never stopped our investigation and will continue to follow all leads in pursuit of justice for Suzanne."
A Colorado man suspected in the death of his wife in 2020 is also accused of submitting a fraudulent vote on her behalf for then-President Trump.
The sheriff added that "we are left with many more questions than answers," but he declined to be interviewed or to hold a news conference. Dist. Atty. Anne Kelly, who was not involved in the criminal case but whose jurisdiction covers the area where Morphew's body was found, did not immediately respond to a request for comment.
The arrest affidavit laying out investigators' case against Barry Morphew said his wife insisted on leaving him, and he later changed his statements as evidence in the case developed.
Morphew, an avid hunter, did not initially tell investigators that he went out of his way as he left for work on Mother's Day, driving toward the place where his wife's bicycle helmet was eventually found. Later, he said he went that way because he had seen an elk cross the road, according to the affidavit.
Prosecutors dropped the charges after they were barred by a judge from calling most of their key witnesses for repeatedly failing to follow rules for turning over evidence in his favor. That included DNA from an unknown male linked to sexual assault cases in other states, which was found in Suzanne Morphew's SUV, raising the possibility of another suspect being involved.
A federal jury ruled that LAPD officers were responsible for violating Dexter White's rights when they shot him after mistaking his cellphone for a gun in South L.A. in 2018, awarding him $2.35 million in damages.
At the time, prosecutors said they wanted more time to find Suzanne Morphew's body. Barry Morphew's lawyers announced in April that they had filed a complaint asking for prosecutors to be disciplined for allegedly intentionally withholding evidence in the case.
Barry Morphew filed a $15-million lawsuit in May against prosecutors and investigators, accusing them of violating his constitutional rights.
The charges against him were dismissed without prejudice, leaving the door open should prosecutors later decide to pursue a case against him again.
Sign up for Essential California for news, features and recommendations from the L.A. Times and beyond in your inbox six days a week.
You may occasionally receive promotional content from the Los Angeles Times.