The thick, toxic smog enveloping New Delhi this week has closed schools, snarled traffic and postponed sporting events.
New Delhi's chief minister Arvind Kejriwal tweeted that the megacity of 20 million people had become a "gas chamber," blaming the air pollution on crop burning in neighboring Indian states.
Delhi has become a gas chamber. Every year this happens during this part of year. We have to find a soln to crop burning in adjoining states

— Arvind Kejriwal (@ArvindKejriwal) November 7, 2017
New Delhi's toxic smog even beats Beijing's globally infamous pollution, with the deadly level of carcinogenic pollutants in the Indian capital's air roughly 10 times the reading in the Chinese capital. Government officials say the city's pollution levels in recent days have hit 30 times the World Health Organization's safe level. The Indian Medical Assn. has appealed to the government to declare a "public health emergency."
Northern India is often covered by a thick, soupy smog as winter approaches, caused by a combination of crop burning, construction dust, factory emissions and garbage fires. Low temperatures and low wind speeds make the problem worse.
Based on data from 2011 to 2015, WHO named Delhi the world's most polluted mega-city, topping Mumbai, Cairo and Kolkata, India. Illnesses tied to pollution claimed the lives of as many as 2.5 million Indian people in 2015, according to a study by the Lancet medical journal.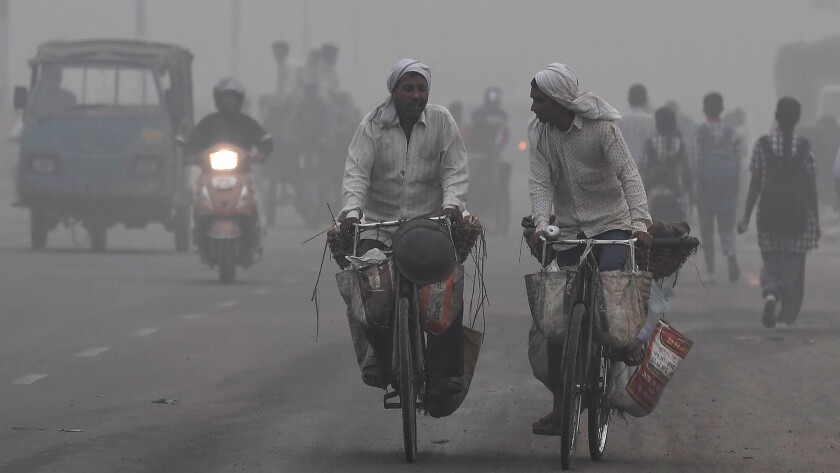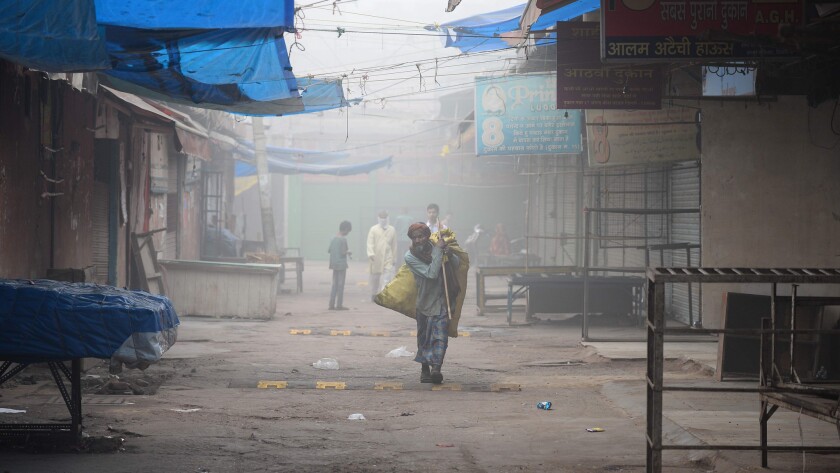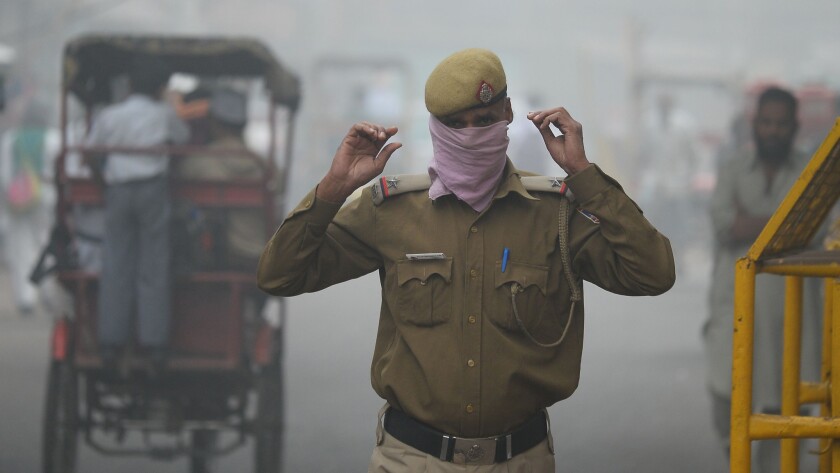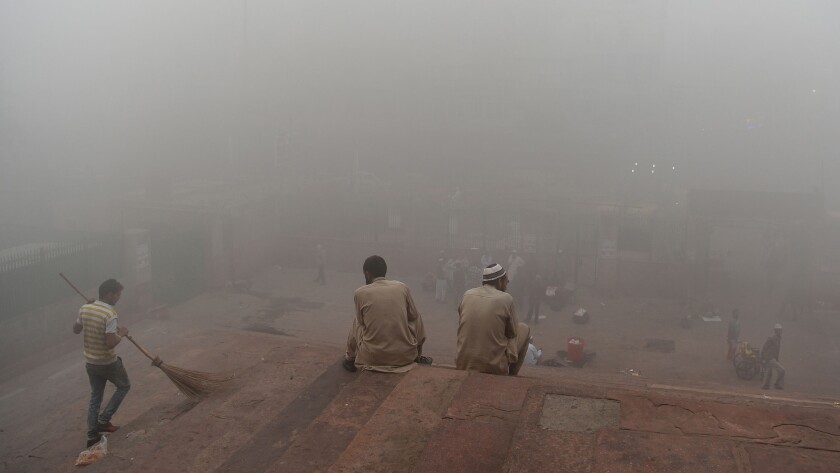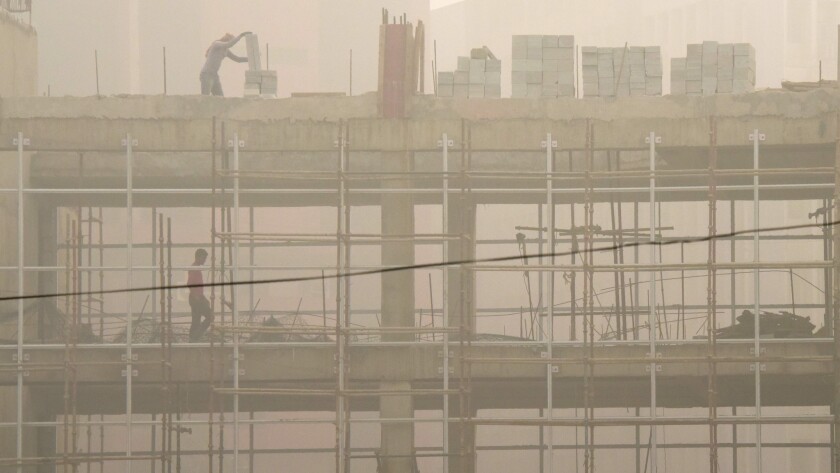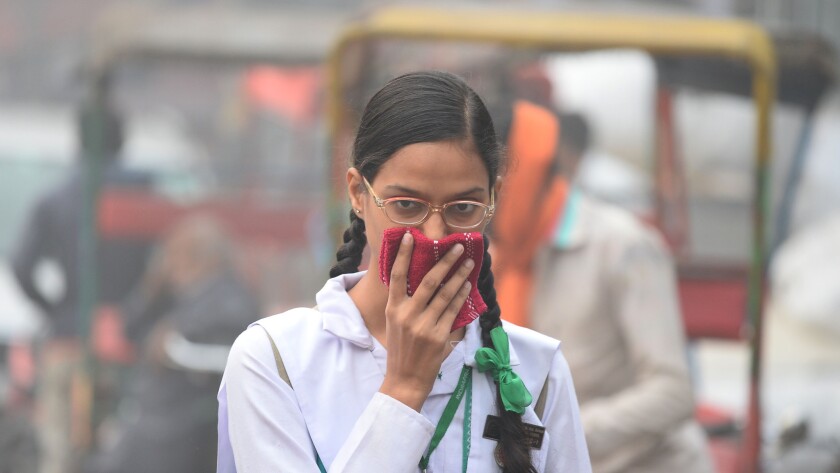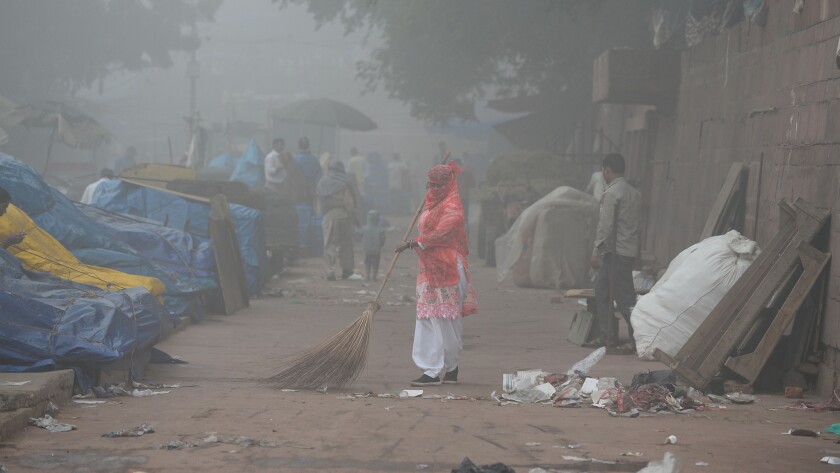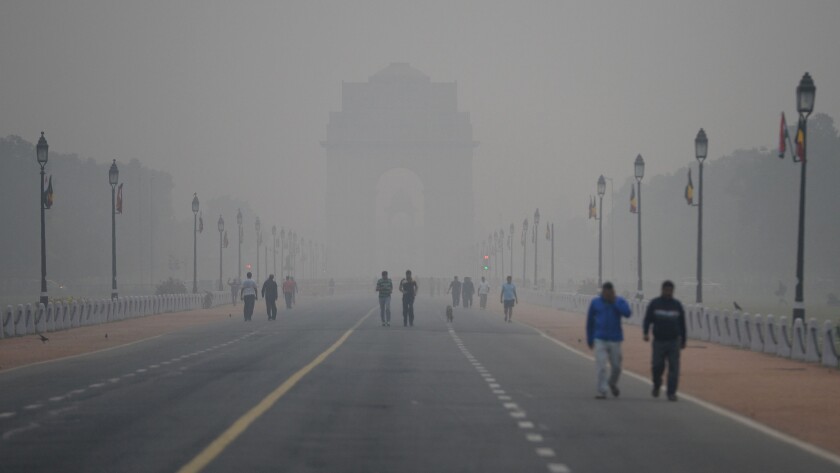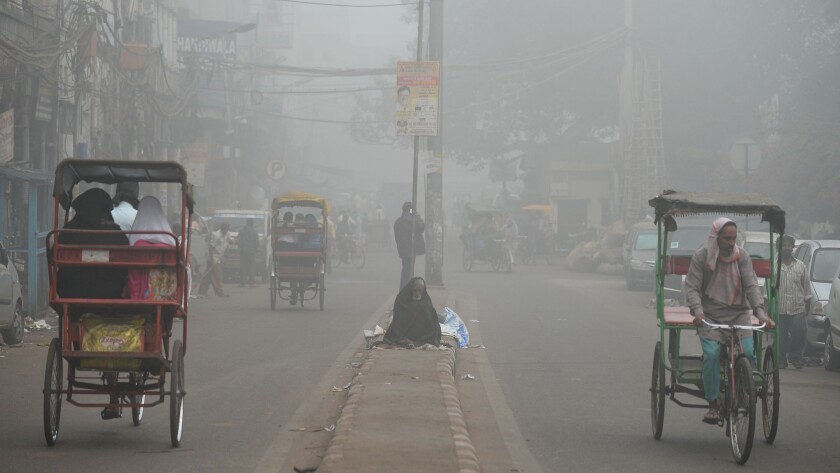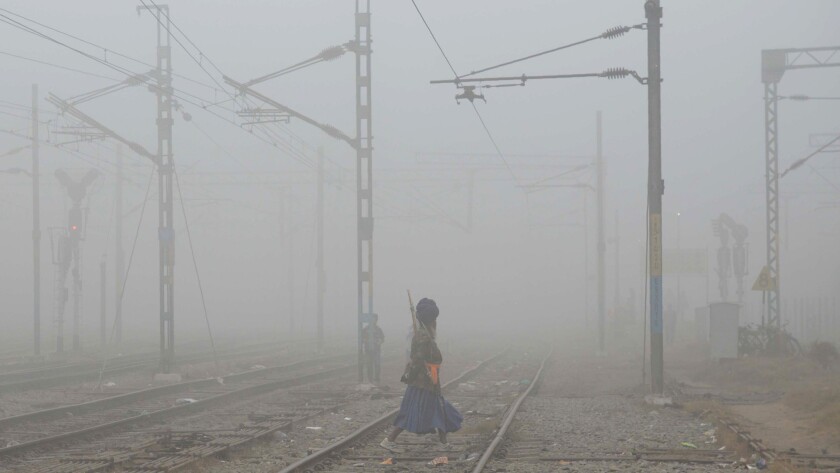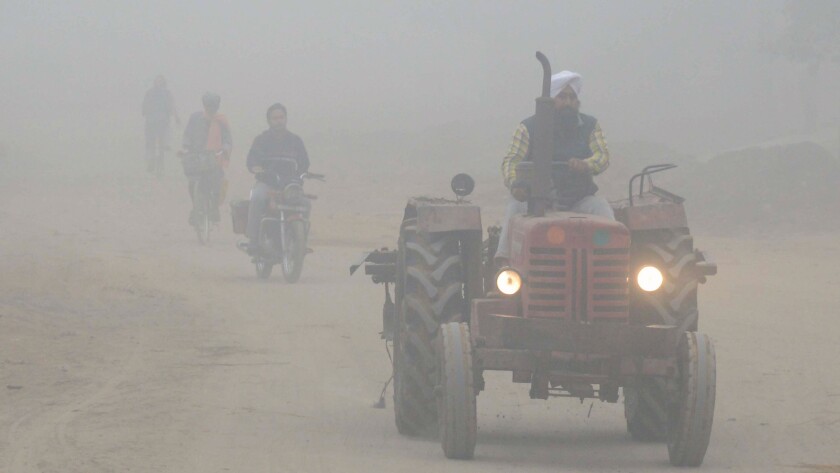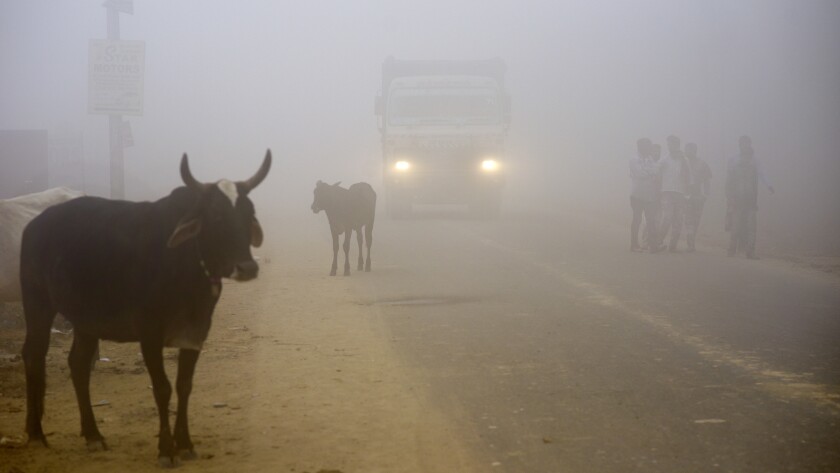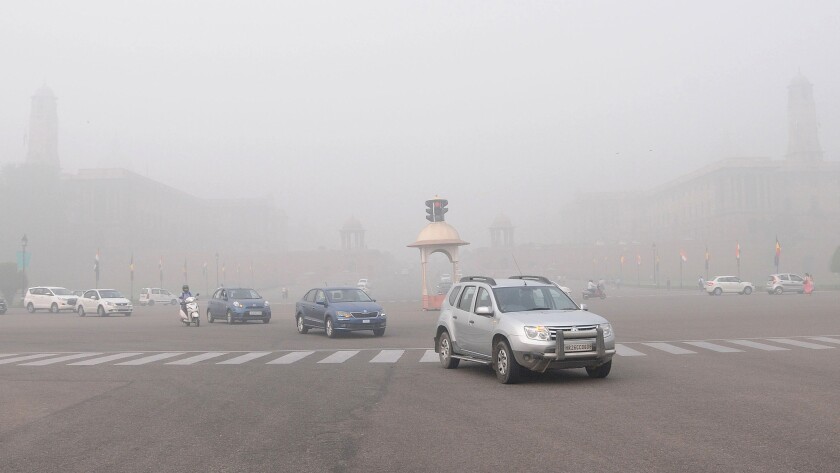 The Associated Press contributed to this report.
ALSO
'The Diary of Anne Frank' rings out at Italian soccer games in response to anti-Semitism
In Paris falafel war, it's neighbor vs. neighbor in the city's changing Jewish quarter
A movie about a czar's love affair ignites violent protest from Russia's religious right
---