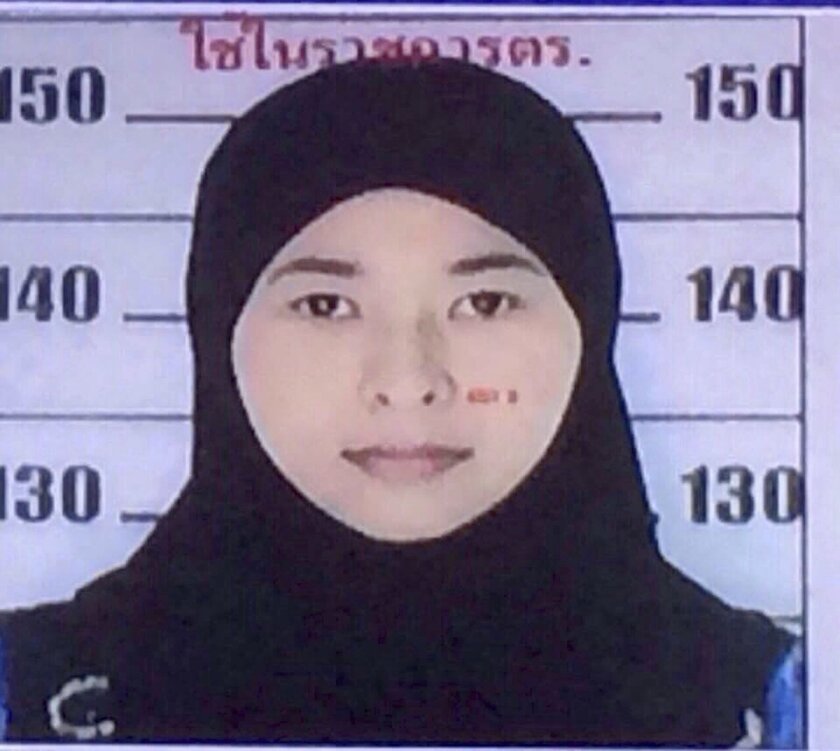 Reporting from Bangkok, Thailand —
Thai police say they are seeking two new suspects -- a Thai woman and a foreign man of unknown nationality -- in the widening investigation into Bangkok's deadly bombing two weeks ago.
The police released a photo of the woman's Thai identification card and a sketch of the man in a televised announcement Monday.
The Aug. 17 bombing of the Erawan Shrine in central Bangkok left 20 people dead and more than 120 injured.
On Saturday, police arrested a man from an apartment in Bangkok's outskirts and seized bomb-making equipment. More bomb-making materials were found in a second apartment during a separate raid in the nearby neighborhood of Min Buri.
National police spokesman Prawuth Thavornsiri said Monday the apartment in Min Buri was rented by the Thai woman who is being sought. During the broadcast, police showed her ID picture in which she is wearing a black headscarf.
He said the man is believed to have lived in the apartment.
MORE ON THE BANGKOK BOMBINGS:
Thai police discover bomb-making materials in 2nd apartment
Police arrest foreigner in Bangkok shrine bombing case
---