Reporting from Sacramento
An effort to fix California's outdated campaign cash database approved by the Legislature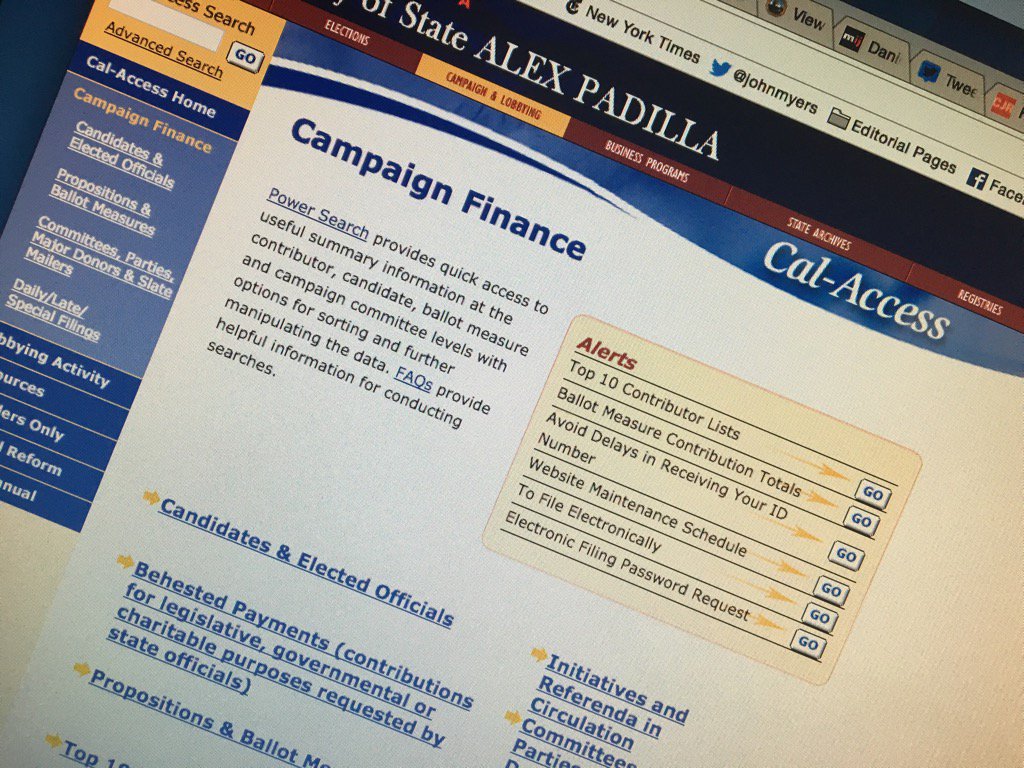 California election officials would have until 2019 to repair or replace the state's antiquated campaign finance database under a bill sent to Gov. Jerry Brown on Tuesday.
Senate Bill 1349 would require the changes to Cal-Access, the online campaign contribution and lobbying database first created in the late 1990s.
"The last time the Cal-Access program was redone, your mobile phone weighed 10 pounds," said state Sen. Bob Hertzberg (D-Van Nuys), the author of SB 1349.
The bill does not, however, provide funding for the system overhaul. That cost is estimated at $11.6 million for the actual project, with ongoing costs of about $2.8 million a year to maintain a new system.
Latest updates
Copyright © 2017, Los Angeles Times