3-D printing: Public libraries' latest step into the digital world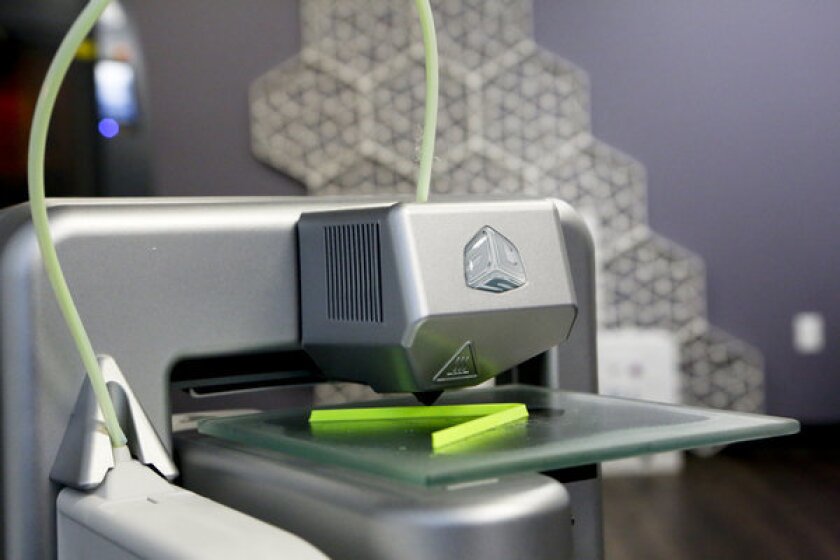 You never know when you'll need a 3-D printer.
They can cost anywhere from $400 to $25,000, which is a bit much if you're trying to "print" (somehow, that seems like the wrong verb) a plastic cookie-cutter you've downloaded off the Internet or a kids' toy, two popular uses.
But if you live in Washington, D.C., or Cleveland, you can stop by your local public library and use one for a small fee.
Public libraries have been trying to find all sorts of ways to stay "relevant" in the modern, digital age. (This blogger thinks that providing access to the two millenniums of human knowledge stored in that archaic information system called "the printed book" will always keep them relevant, but I digress). Washington has launched a Digital Commons at the Martin Luther King Jr. Memorial Library, which also boasts a Skype station and an Espresso Book Machine that allows patrons to self-publish their books, according to the website Mashable.
Now 3-D printing is the "rock star" of the Digitial Commons, manager Nicholas Kerelchuck told the Washington Post. Kerelechuck told the Post that using the printer (it requires a bit of training, which the library offers), is helping patrons expand their minds.
"They're learning math skills, engineering skill, hard science skills," he said. "This is future job experience. I think that in 10 years if someone has experience using a 3-D printer, they are far ahead of the curve."
There's a $1 base fee to use the printer, plug 5 cents per gram (about the weight of a dollar bill) for whatever you print, Mashable says.
Over in Cleveland, the 3-D printer is part of a public library initiative called the TechToyBox.
ALSO:
MK Asante's 'Buck': Coming of age in Killadelphia
'If I Ever Get Out of Here' offers a boy's reservations from the rez
Rob Sheffield's 'Turn Around Bright Eyes': A man and his karaoke machine
hector.tobar@latimes.com
---
Get the latest news, events and more from the Los Angeles Times Book Club, and help us get L.A. reading and talking.
You may occasionally receive promotional content from the Los Angeles Times.