Alice Munro has retired from writing. Or has she?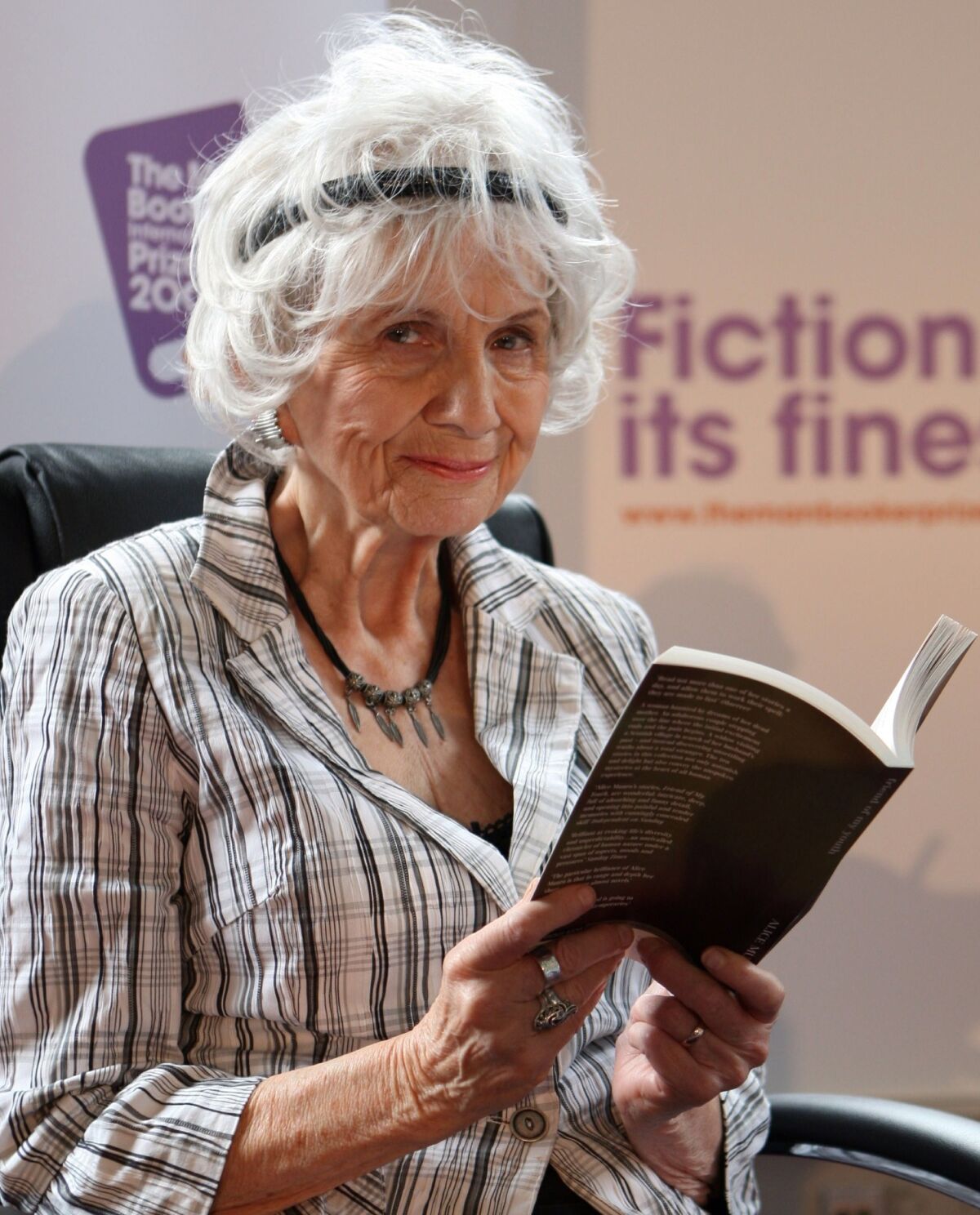 Before winning the Nobel Prize in Literature, Canadian short story master Alice Munro announced her retirement in an interview with Mark Medley of Canada's National Post.
"When you're my age," Munro said in June, "you don't wish to be alone as much as a writer has to be. It's like, at the wrong end of life, sort of becoming very sociable.
A season, and a Nobel prize win, later, Munro may have changed her mind. "Every day I have mixed messages to myself over whether I will retire," Munro told the Wall Street Journal, in one of her first interviews since her big win. "I have promised to retire but now and then I get an idea."
Munro's ideas famously arrive to her via her experiences in small-town southern Ontario, most notably her hometown Wingham, which is home to only 3,000 people but has enough stories for the whole world to take notice. It's understandable, then, that the residents of the town may be in the small minority rooting for Munro to put the pen down.
Last weekend the Toronto Star went deep into Alice Munro Country, visiting Wingham and trawling through the town's buried histories. The town, while seemingly elated to have incubated a Nobel prize winner, has long looked on Munro's success with mixed feelings. As the Star points out, many of Munro's most beloved stories depict events based on ones that occurred in the real lives of Wingham locals.
The Star reports that some stories, such as "The Time of Death" from Munro's 1968 collection "Dance of the Happy Shades," are still a sore spot for some of Wingham's families. The story depicts the death of a baby named Benny by scalding water. One woman, whose great uncle Buddy died at 18 months old in the same way, still resents seeing her family's traumas repurposed for the page. She said that her grandparents, or the characters inspired by them, "come across as white trash, the father is a drunk, the mother is always out, the house is a mess." When the story first came to light, one of her other great uncles stormed Munro's parents' farm with a gun and demanded "that their daughter stop writing stories about them."
Should Munro follow her previously stated plans to retire, Wingham residents can rest easy — their untold stories will be safe. Munro, who is 82, told the Wall Street Journal that she will not permit any of her work to be published posthumously. As for any unpublished stories at the time of her death, she said she's leaving instructions to "destroy them."
ALSO:
Los Angeles get its 'first' Lit Crawl on Wednesday
10 Whiting Writers' Award winners announced for 2013
Too much testing is killing kids' love of reading, authors tell Obama
Get the latest news, events and more from the Los Angeles Times Book Club, and help us get L.A. reading and talking.
You may occasionally receive promotional content from the Los Angeles Times.