Amazon goes social, acquires Goodreads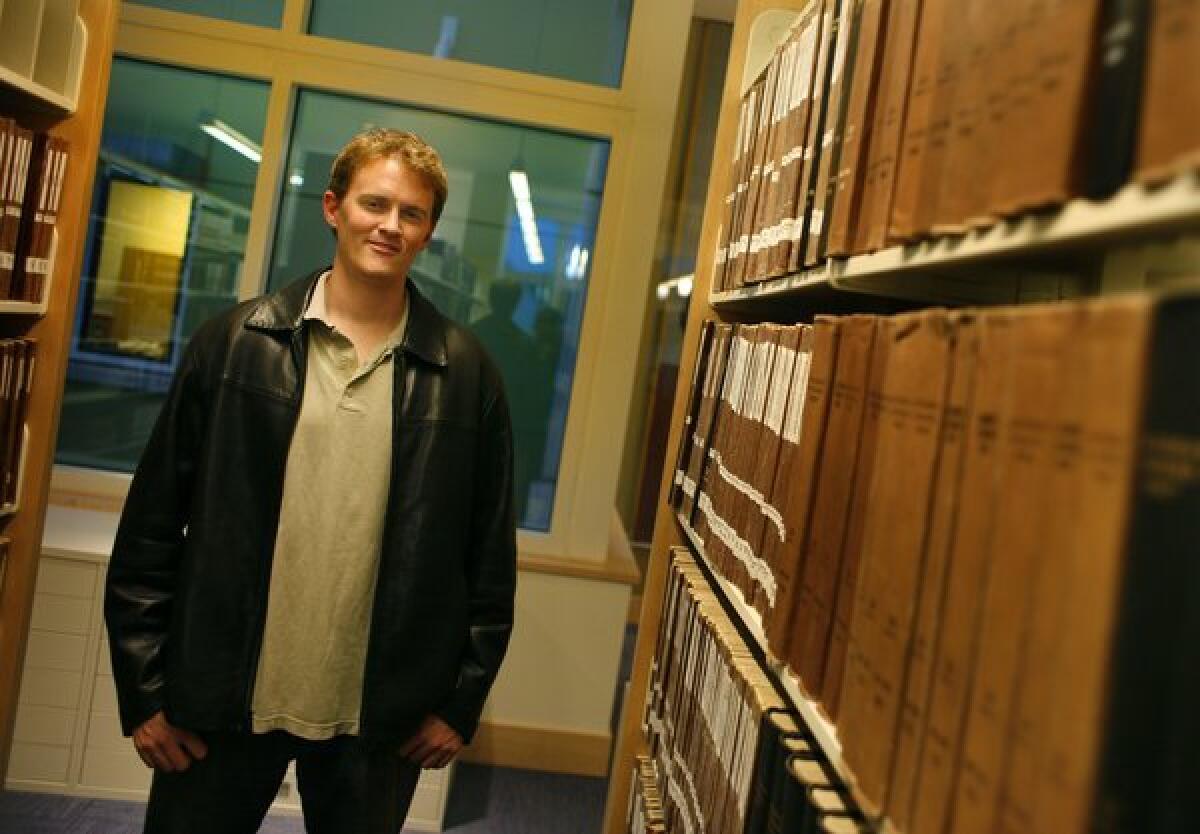 Amazon announced Thursday that it is acquiring social reading website Goodreads. The deal, which will be finalized in a few weeks, is the most prominent acquisition of a major book-focused startup in recent years.
On Thursday afternoon, Goodreads founder Otis Chandler and Russ Grandinetti, Amazon vice president of Kindle content, sat around a speakerphone in San Francisco making press calls. It was an old-fashioned way to talk about a deal that's focused on doing things anew: integrating social media with e-books.
"I think both companies are really passionate about books, and seeing into the future," Chandler, a grandson of the LA Times publisher of the same name, told The Times. Goodreads, which now has 16 million members, was founded by Chandler in 2007. That same year, Amazon launched its Kindle e-reader, propelling e-books to a previously unseen level of popularity and ushering in a new era of change in publishing.
"What's really important about Goodreads are the tools used to empower reader experiences," says Richard Nash, a savvy publishing observer now with Small Demons. Goodreads' social reading features include online book clubs, reader reviews, and the ability to cite and share passages.
Up until now, those features have been limited to the Goodreads website. With the acquisition, at least some of those features will -- eventually, probably -- be available to Kindle users. Grandinetti did not want to discuss specifics prior to rolling them out.
He was, however, willing to give one example: It could be "super easy," he says, for Goodreads users to add an Amazon Kindle e-book purchase to their Goodreads "shelf." The Goodreads website has virtual bookshelves for each individual, organized by books that are being read, have been read, or are to be read. Currently, buying an e-book is one thing; adding it to the Goodreads to-be-read shelf requires going to its website and typing in that info. Theoretically, when integrated, buying an e-book on Kindle could shoot it onto a virtual Goodreads bookshelf.
Whatever features are to come, they'll be available to people who read on the Kindle or who read e-books through the Kindle app on another device. While Grandinetti emphasized the use of the Amazon-branded e-reader, Chandler noted in the news release that Goodreads will continue to support the community of readers that still reads print books.
Originally started in Los Angeles, Goodreads' engineering team has always been based in San Francisco. That's where the company, now with a staff of 40, is based. There are no plans to move operations to Amazon's hometown of Seattle.
The new partnership may be looking further afield. "We're now going to be able to move faster in bringing the Goodreads experience to millions of readers around the world," Chandler said in the news release, in which Grandinetti noted, "Amazon has helped expand reading around the world." Amazon is the largest e-book player in the U.S., but faces competition abroad; Canadian e-reader Kobo, which already has some built-in social reading tools, has teamed with major Japanese retailer Rakuten.
Terms of the acquisition were not disclosed.
ALSO:
Steve Jobs as adorable manga man
'The Book of My Lives': fragments from Alexander Hemon
Inside 'The Magic Circle,' a fictional game blurs reality and ritual
Sign up for our Book Club newsletter
Get the latest news, events and more from the Los Angeles Times Book Club, and help us get L.A. reading and talking.
You may occasionally receive promotional content from the Los Angeles Times.