Amazon wants indie bookstores to sell Kindles, but they'd rather not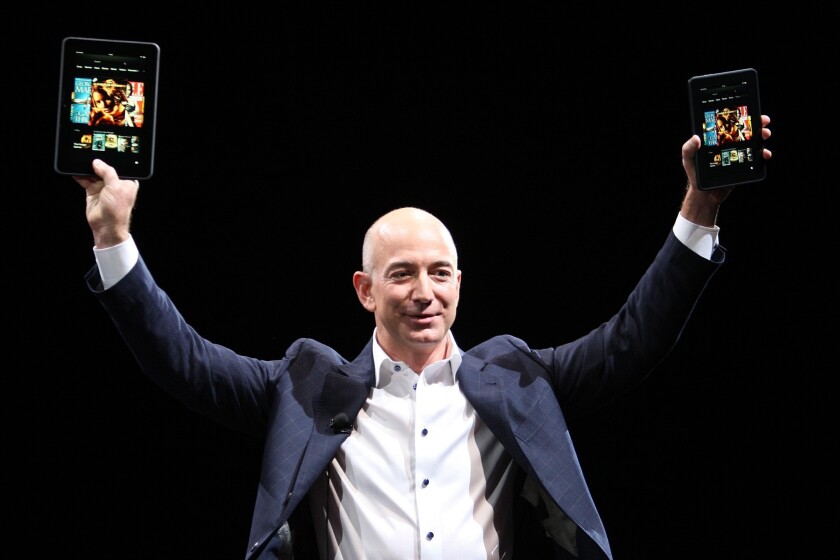 Amazon on Tuesday announced a program, called Amazon Source, making its Kindle e-readers, tablets and accessories available for independent bookstores to sell to their customers. The bookstores can purchase the devices at a discount and then, in some cases, get a commission on e-books sold through them for the two years following the device's purchase.
In its announcement, the online retailer said "several" bookstores will be selling Kindles, and quoted two participating bookstores that have signed on.
They aren't exactly typical, as Amazon has made many moves that are counter to the interests of independent booksellers. The company uses its immense capitalization to provide deep discounts on new books, prices small bookstores can't compete with. It prices e-books aggressively. As an online retailer, Amazon was exempt from state and local sales taxes, which brick-and-mortar booksellers must pay; as states have passed legislation to change that, Amazon has fought legislative efforts and changed its practices to avoid being subject to local taxes.
Amazon's plan to sell Kindles through independent bookstores is "audacious," Ingrid Lundgren writes at Techcrunch. "I can't help but think that this is a little like punching a guy after you've already knocked him down, and the guy (if bookstores say yes) more or less saying, please, punch me more!"
Many in independent publishing would rather not be punched. "Stocking a Kindle as an indie bookstore is like helping to pour the concrete for your cement shoes," tweeted Dustin Kurtz, who works in independent publishing in New York.
Back in May, an astonished staffer at Skylight Books, Charles Hauther, blogged about the program-in-the-works. He got a phone call from an Amazon representative: "apparently, he was given the task of reaching out to independent bookstores in order to 'build' a 'relationship' with the indies in order to 'partner' with us in a program to sell Kindles in our store ... yea, really. so, in my most incredulous voice i asked him if he was serious and stated flatly that we wouldn't be interested."
"We believe that retailers, online or offline, small or large, should be striving to offer customers what they want — and many customers want to read both digital and print books," Russ Grandinetti, Amazon's vice president, Amazon Kindle, said in the company's release. "With Amazon Source, customers don't have to choose between e-books and their favorite neighborhood bookstore — they can have both."
Of course, customers don't have to choose between e-books and their favorite neighborhood bookstore at all. Many already do choose both; Kindles don't have to be sold in independent bookstores for them to be able to.
ALSO:
No, Margaret Atwood will not blurb your book
Jezebel brings its brand of feminism to the Grove tonight
Small Demons will close Nov. 25 without last-minute buyer
---
Get the latest news, events and more from the Los Angeles Times Book Club, and help us get L.A. reading and talking.
You may occasionally receive promotional content from the Los Angeles Times.