A 'terrifying' Guantanamo prison memoir coming in 2015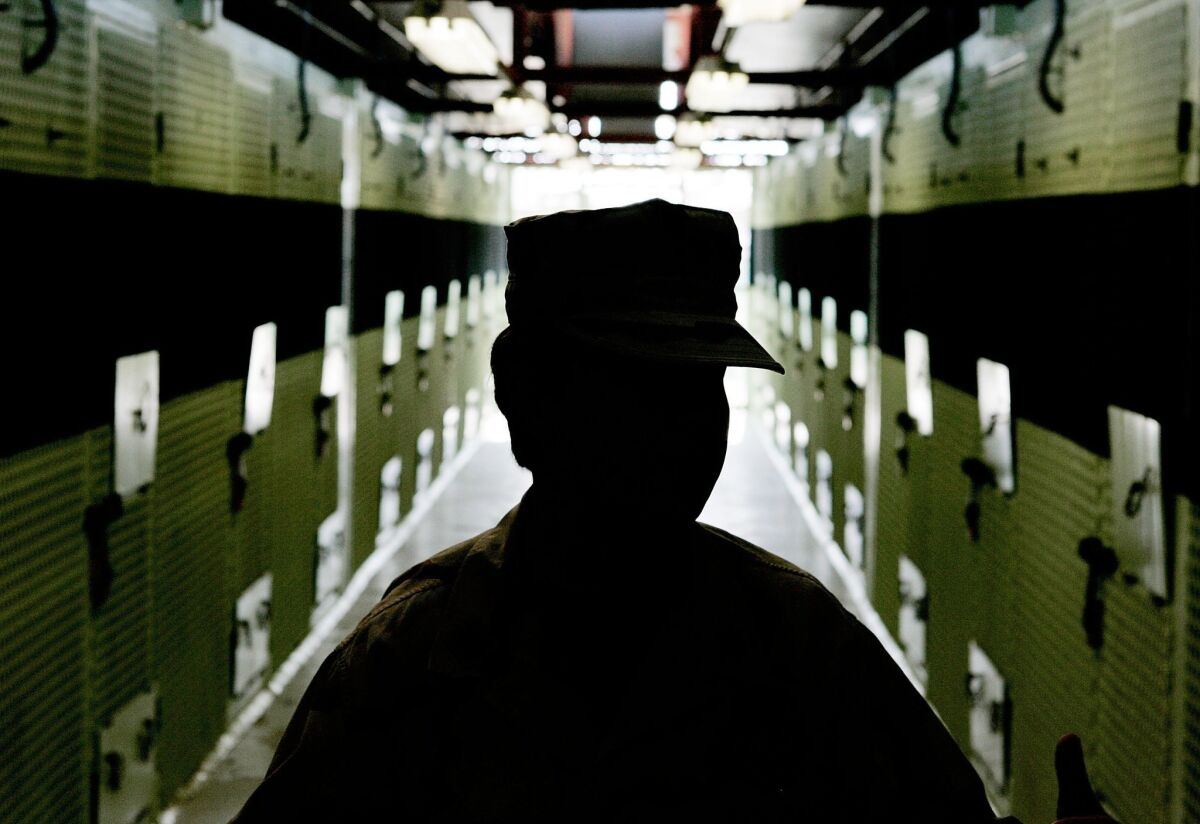 Mohamedou Ould Slahi has been described by one former Guantanamo prosecutor as the "Forrest Gump" of the Guantanamo detainees. A slight and frenetic man, he seems to have known, or met, or crossed paths with key Al Qaeda figures. But it isn't clear that he's ever done anything wrong.
Slahi turned himself in to the authorities in his native Mauritania in 2001, was later handed over to the United States, and has been in custody ever since, though never charged with a crime. He's still being held in Guantanamo--where he has the special privilege of being allowed to grow tomatoes in a garden.
Now he'll be an author, too. Little, Brown in the United States and Canongate in the Britain will publish his memoir next year, according to The Bookseller.
"During his time in custody he has been subjected to multiple forms of torture including isolation, beatings, sexual humiliation, death threats, and a mock kidnapping and rendition," Canongate said. "Three years into his captivity, having learned English from prison guards, Slahi began a diary to recount both his life before he was seized by the United States and his experiences as a detainee."
The Bookseller says Slahi's attorneys worked for seven years to have his manuscript declassified. Slahi handwrote it on 466 pages -- in the English he learned in the Guantanamo prison, first by speaking to his guards. Slate published an excerpt last year.
Having been shuttled around the globe after his detention in Africa, and tortured in Jordan, Slahi was relieved to be, finally, at a U.S. base when he arrived in Guantanamo in 2002, he writes. "I considered the arrival to Cuba a blessing, and so I told my brothers, 'Since you guys are not involved in crimes you need to fear nothing. I personally am going to cooperate, since nobody is going to torture me. I don't want any of you to suffer what I suffered in Jordan.'" But Slahi was soon proved wrong.
"With every day going by, the optimists lost ground, and the interrogation methods worsened considerably as time went by," Slahi writes. "As you shall see, those responsible in GTMO broke all the principles upon which the U.S. was built."
The book has been edited by Larry Siems, a human rights advocate and author, the Guardian writes. Siems will also write an introduction to the book.
In its release, Canongate said Slahi's book is "not merely a vivid record of a miscarriage of justice, but a deeply personal memoir – terrifying, darkly humorous, and surprisingly gracious..."
Hector Tobar tweets about topics literary as @TobarWriter
Get the latest news, events and more from the Los Angeles Times Book Club, and help us get L.A. reading and talking.
You may occasionally receive promotional content from the Los Angeles Times.