James Ellroy returns to the 1940s in new four-book series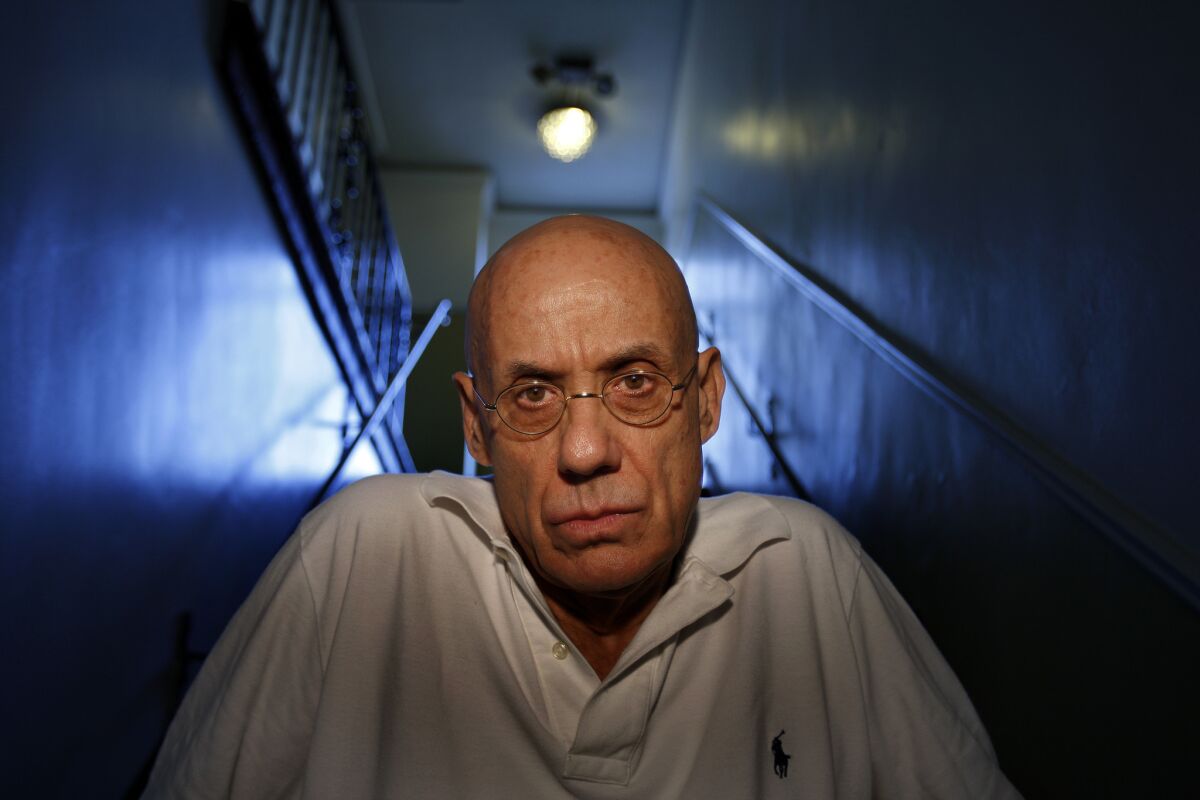 James Ellroy is returning to the scene of the crime his greatest literary success, the 1940s, in a new four-book series. Ellroy's agency Sobel-Weber has the news: The lead title is "Perfidia" and is coming in fall 2014 from Knopf.
Ellroy hit the big time with his updated noir novels, "The Black Dahlia," "The Big Nowhere," "L.A. Confidential" and "White Jazz," also known as the L.A. Quartet. Set in the 1940s in Los Angeles, the books started with classic Raymond Chandler-style noir fiction and then loaded it with police bigotry, brutal violence, sex, drugs -- elements that had been there all along, but that Ellroy made explicit. It worked because the depravity was delivered with Ellroy's signature style -- tabloid-esque alliteration, relentless pacing and thundering period slang.
Since "White Jazz's" publication in 1992, Ellroy moved forward in time, and beyond the confines of Los Angeles, with three other novels. He's also written two memoirs, "My Dark Places" and "The Hilliker Curse." Now he's headed back to the 1940s in what he's calling the Second L.A. Quartet.
On the Sobel-Weber website -- spotted by writer/publisher Jason Pinter -- the Second L.A. Quartet and "Perfidia" are explained in first person, by, it appears, Ellroy himself.
"It is my largest novel, my most historically detailed novel, my most stylistically accessible and intimate novel. It is plaintive, it is melancholy, it is steeped in the moral betrayal of America's early World War II internment of its citizen Japanese. It is an epic pop history of Los Angeles in the month of December, 1941....
"My design for "The Second L.A. Quartet" is unprecedented in scope, stylistic execution and dramatic intent. I will take characters -– both fictional and real-life -- from the first two extended bodies of work, and place them in Los Angeles during World War II –- as significantly younger people. The action will begin the day before the December 7, 1941 Japanese attack on Pearl Harbor and will carry an enormous range of people through to the end of the war. Massive police investigations, political intrigue, grand love affairs, war profiteering, Axis sabotage plots. Four 700-page hardcover novels that will span the homefront breadth of the greatest worldwide event of the twentieth century."
Characters from Ellroy's prior novels scheduled to reappear as younger versions of themselves include Kay Lake from "The Black Dahlia," William H. Parker, the real-life L.A. police reformer, and "L.A. Confidential's" villainous police officer Dudley Smith, who in "Perfidia" is tangoing with film star Bette Davis.
The word "Perfidia" means "treachery" in Spanish, and was the title of a 1940s swing tune (here's Glenn Miller's version). Although Ellroy probably wasn't listening to it when he was writing -- he's told The Times he listens only to Beethoven.
ALSO:
Oscar Hijuelos dies at 62; Pulitzer-winning novelist
Magisterial 'Wilson' explains why the 28th president is ignored
Happy reads? McDonald's to put 20 million books in Happy Meals
Get the latest news, events and more from the Los Angeles Times Book Club, and help us get L.A. reading and talking.
You may occasionally receive promotional content from the Los Angeles Times.