J.K. Rowling's story of wizarding in North America angers some Native Americans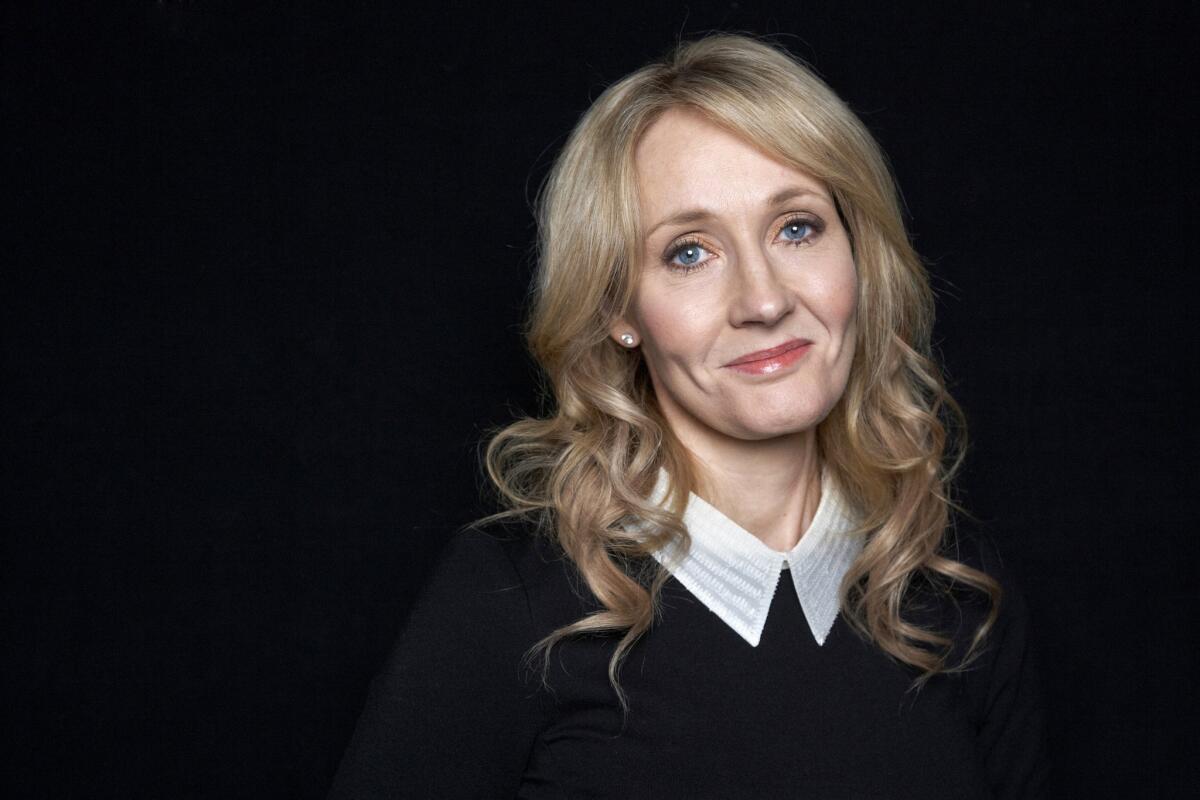 While some American "Harry Potter" fans were ecstatic over J.K. Rowling's new writing about "the history of magic in North America," her story has angered some Native Americans.
The first two installments of Rowling's four-part story have been published on her Pottermore website, and they've drawn ire from some readers who are accusing the Scottish author of appropriating Native American traditions.
The first part of Rowling's story, which was intended to set the scene for her forthcoming movie, "Fantastic Beasts and Where to Find Them," deals with Native American wizards.
SIGN UP for the free Essential Arts & Culture newsletter >>
"In the Native American community, some witches and wizards were accepted and even lauded within their tribes, gaining reputations for healing as medicine men, or outstanding hunters," Rowling wrote. "The Native American wizarding community was particularly gifted in animal and plant magic, its potions in particular being of a sophistication beyond much that was known in Europe."
One critic, Brown University researcher Adrienne Keene, pointed out that the term "Native American" encompasses many different cultures.
"One of the largest fights in the world of representations is to recognize Native peoples and communities and cultures are diverse, complex, and vastly different from one another," Keene wrote on her blog Native Appropriations. "There is no such thing as one 'Native American' anything. Even in a fictional wizarding world."
On Twitter, Johnnie Jae, the Otoe-Missouria and Choctaw founder of the radio show A Tribe Called Geek, accused Rowling of cultural appropriation.
"When we say that non-native writers, filmmakers, artists are not entitled to our history, identities, culture & imagery we mean just that," Jae wrote. "We're saying there is a problem with non-natives who take without permission, without understanding and without respect for native people."
Keene initially voiced her concerns last June, after Rowling teased some details about a North American wizarding academy, writing on Twitter that "indigenous magic was important in the founding of the school."
See more of our top stories on Facebook >>
"The problem, Jo (can I call you Jo? I hope so), is that we as Indigenous peoples are constantly situated as fantasy creatures," wrote Keene, who is Cherokee. "But we're not magical creatures, we're contemporary peoples who are still here, and still practice our spiritual traditions, traditions that are not akin to a completely imaginary wizarding world ..."
Keene was unimpressed with the first part of Rowling's new story, especially Rowling's writings about "skin walkers," who in Navajo traditions are people with the ability to shapeshift into animals.
"What you do need to know is that the belief of these things (beings?) has a deep and powerful place in Navajo understandings of the world," Keene wrote. "It is connected to many other concepts and many other ceremonial understandings and lifeways. It is not just a scary story, or something to tell kids to get them to behave, it's much deeper than that."
Some "Harry Potter" fans defended Rowling. Journalist Victoria Finan wrote on Twitter, "Anyone calling JK Rowling a racist ... Remember the time she wrote the most popular series of all time which was about eradicating prejudice? Serious cultural appropriation is bad. We all know that. But there's a difference between that and being knowingly racist."
Many of the responses to the criticisms from Keene and Jae devolved into trolling and name-calling, with one Twitter user calling Keene's arguments "sophomoric at best, idiotic at worst," and another labeling Rowling's critics as "SJWs," or "social justice warriors," a derogatory term for people with socially progressive beliefs.
As of Wednesday morning, Rowling hadn't responded to her critics on Twitter, which disappointed Keene.
"I know you're reading our concerns," Keene tweeted at Rowling. "Your silence is noted."
ALSO:
Coming to the L.A. Times Festival of Books: Buzz Aldrin, Padma Lakshmi, Kwame Alexander and more
Unpaid library late fees in San Jose total $6.8 million
Sasha Frere-Jones and Maggie Nelson discuss writing and form
Sign up for our Book Club newsletter
Get the latest news, events and more from the Los Angeles Times Book Club, and help us get L.A. reading and talking.
You may occasionally receive promotional content from the Los Angeles Times.