Judge rules gifts cards from belly-up Borders bookstores worthless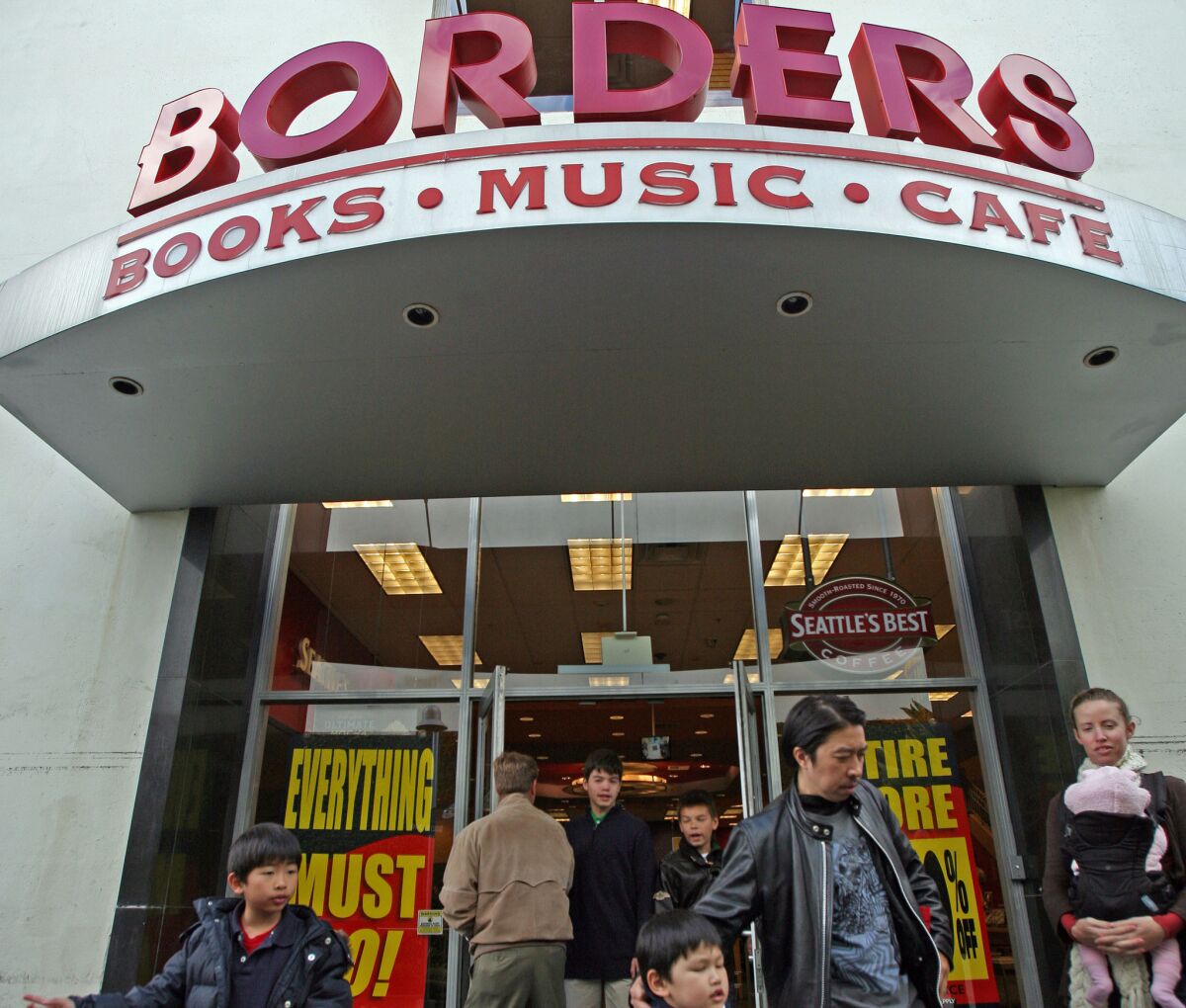 Those clinging hopefully to the old Borders books gift cards stashed in their drawers or wallets are out of luck, a Manhattan federal judge ruled Wednesday. According to Reuters, there are about $210.5 million worth of such cards that had not been used by the time the bookstore chain went out of business in September 2011. All of which are now "equitably moot."
The gift card drama first entered the headlines when two frustrated shoppers who had about $125 in unused gift cards filed court papers in January 2012 arguing that Borders did not give card holders adequate notice to redeem them for books. Even though the bookstore did publish a claim deadline in the New York Times and Wall Street Journal, an attorney for the claimants argued, at the time, that the average customer may not have seen it.
There was a similar debacle over gift cards after Sharper Image Corp. went under. The company initially refused to honor them, and then said it would pay up to $2,245 per card. Borders customers, it seems, are not as lucky.
According to U.S. District Judge Andrew Carter, it would be unfair to other creditors of Borders Group if gift card holders tried to recover their money. As Reuters reports, Carter said that to do so "could upset liquidation by Borders' bankruptcy trustee that is already 'substantially' completed.'" Carter said that gift card holders did not meet the requirements for an exception.
The ruling upholds an August 2012 decision by U.S. Bankruptcy Judge Martin Glenn in New York.
The company's trustee had estimated that $50 million might be needed to cover the claim if the suit were decided in favor of the card holders. But because the trustee has about $61 million left to distribute, satisfying card holder claims would be a "significant alteration" of the plan, Carter ruled. Federal courts in the 2nd Circuit assume such appeals to be "equitably moot" once a bankruptcy plan is "substantially consummated."
Borders, which was the second-largest bookstore chain after Barnes & Noble, shut its 642 stores seven months after filing for bankruptcy protection in February 2011.
ALSO:
Barefoot Books breaks up with Amazon
Matthew Sharpe's storytelling experiment
Get the latest news, events and more from the Los Angeles Times Book Club, and help us get L.A. reading and talking.
You may occasionally receive promotional content from the Los Angeles Times.