Mariel Hemingway shares family's troubled history in two new books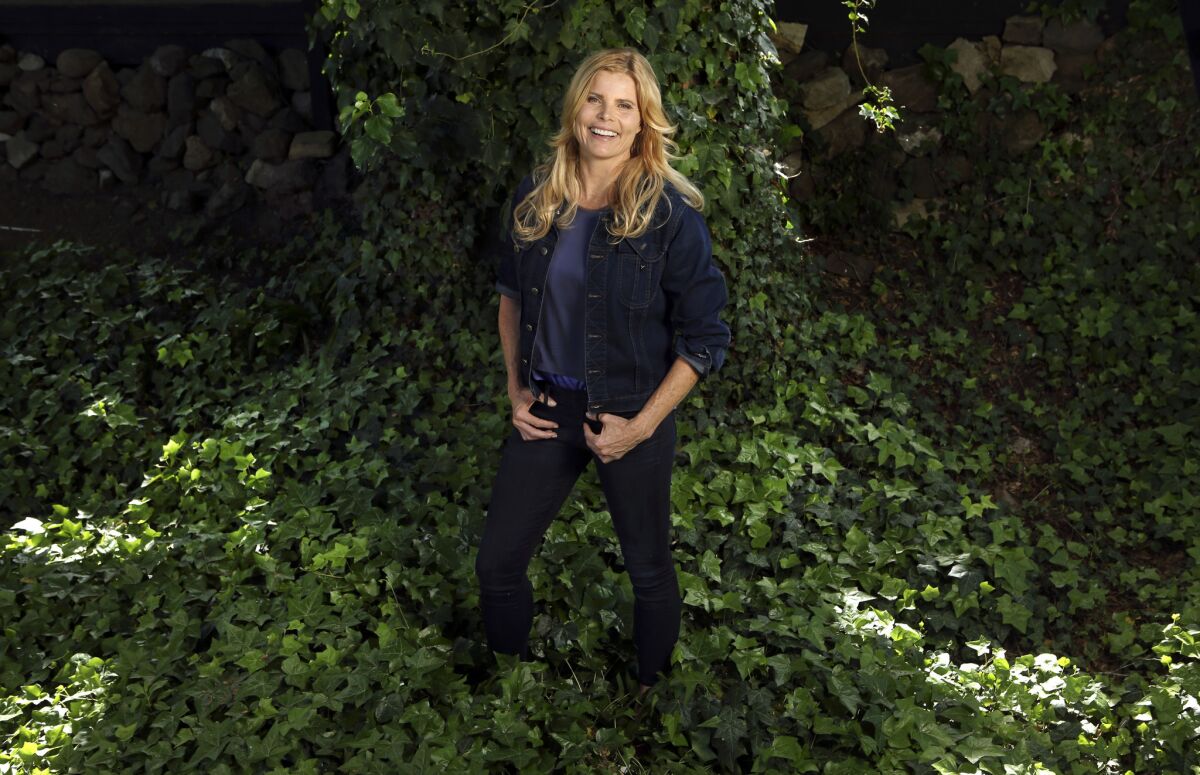 When Mariel Hemingway wanted to go to ski school instead of kindergarten, her parents bought her a season ticket and drove her to the mountain. When she wanted to quit high school and move from rural Idaho to New York City, they let her. And when Woody Allen wanted to take her to Paris, they did not stand in the way.
"I made big decisions," she says now, sitting on the rustic wrap-around porch of her house, not far from the Pacific Ocean. "I think I longed for someone to say, 'You can't.' "
But Hemingway notes with graciousness and understanding that her parents, novelist Ernest Hemingway's son, Jack, and his wife, known as Puck, were overwhelmed. By that point, their oldest child, Joan ("Muffet"), began showing signs of mental illness, and middle daughter Margaux increasingly acted out before the start of her supermodel career and eventual suicide. The marriage was troubled, filled with alcohol, anger and illness.
"I was trained in basic cocktails by the time I was 6," Hemingway writes in her new memoir, "Out Came the Sun: Overcoming the Legacy of Mental Illness, Addiction, and Suicide in My Family." It was published this month by Regan Arts, along with a second book on the same subjects, "Invisible Girl," aimed at teens.
Hemingway summarizes the troubles in her pressure-cooker family life in the adult memoir: "There were problems within people and problems between people. We felt alone when we were together."
It was not an easy childhood for a shy, frustrated girl, including attending a school named for her grandfather, who committed suicide five months before her birth in 1961. She found solace swimming, hiking or biking in the vast natural surroundings just outside her house. Out of the chaos, Hemingway determined to create order as the perfect family caretaker, which grew into an "obsession with self-control [that] would touch every aspect of my life."
"Out Came the Sun" is not always an easy book to read. There are lovely, sunny moments — fishing with her father, a family trip to Paris, becoming pregnant with the first of her two daughters — but this is often a story about what it's like to grow up in a family plagued with mental health problems and what it took to emerge as a healthy person.
Despite their unhappiness, her parents stayed together — a lesson Hemingway internalized in her own unhappy 24-year marriage to restaurateur Stephen Crisman. Hemingway writes forthrightly about why their partnership failed. "In his mind he did all the right things," she said. "I just wanted something different and I had a really rough time saying what I wanted."
She's unwilling to shift all the blame away from herself. "I have to take responsibility for everything in my life. I'm culpable in my outcomes," she said. These days those outcomes look pretty sunny: Hemingway, an Oscar-nominated actor for her role in "Manhattan," is a mental health and healthful-lifestyle advocate. Her recent documentary film, "Running From Crazy," also dealt with her family and mental health issues.
"I think it's an important story — people need to know, you're not alone. If you're Ernest Hemingway's family, or if you're middle America, it's the same story," she says.
As a mother, she tried to make sure her daughters, now in their 20s, knew about her family's health, especially when she warned them against drugs and alcohol. She "let them know very clearly this could happen to you."
Hemingway wasn't surprised, though she was annoyed, that initial press about her book has focused on Allen, with whom at 16 she made the film "Manhattan" and with whom she maintained a platonic friendship.
"They want to make that lascivious and disgusting," Hemingway said. "But he wasn't creepy."
Allen flew to her family's Idaho home after shooting the movie and perhaps got more than he bargained for, Hemingway writes. Her father took them on a rigorous hike in the snow, and dinner was a pheasant Jack had shot that morning. If the idea was to put Allen off, it was left to the teenager to worry that in Paris she would have to share a room with Allen, and ultimately to wake him to say she would not be going with him.
Hemingway stayed in touch with Allen, who went on to marry his former lover Mia Farrow's adopted daughter, Soon-Yi Previn. And he was not the only Hollywood man in her life: She had a relationship with Robert Towne after he directed her in "Personal Best," and she recounts running "rings around the couch" to avoid sex with Bob Fosse.
The Allen story, she said, was meant to be about her family, not about Allen. She told it to show that "I was a little girl who had to say no because my parents didn't."
In "Invisible Girl," Hemingway writes from a child's perspective: There are more details about the fun of being in movies, more about school and friends and classmates. And there are bleak moments in that book too, including Hemingway's middle-of-the-night cleaning efforts.
"The only noises are the water running in the sink, the clinking of empty wineglasses and dishes, and the whooshing of drinks being poured down the drain. None of it smells very good. ... My goal is to have everything perfect by morning. Then no one will remember that they fought and no one will have to talk about it and it will be a happy day," she writes.
Children, she says, "see everything even if they can't verbalize it. I knew my parents didn't have a good relationship." And as she writes in "Invisible Girl": "It's funny how you find out about things you are scared to know."
Get the latest news, events and more from the Los Angeles Times Book Club, and help us get L.A. reading and talking.
You may occasionally receive promotional content from the Los Angeles Times.