Naomi Hirahara on her Japanese American sleuth, Mas Arai [Video]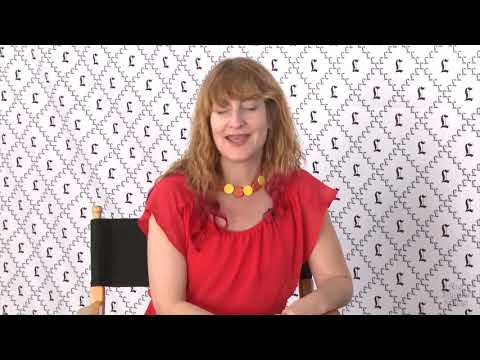 Author Naomi Hirahara talks about her latest book "Strawberry Yellow" at the Festival of Books.
Edgar Award-winning author Naomi Hirahara published her first Mas Arai mystery in 2004; the series starring the Japanese American gardener and crime solver is now on its fifth novel, "Strawberry Yellow." She visited our video booth at the L.A. Times Festival of Books to talk with staff writer Carolyn Kellogg about the character and its connection to her heritage.
Japanese gardeners were iconic in Southern California in the 1940s, '50s, and '60s, Hirahara explains. But detectives -- not so much. "It's a device for me to take a passive, quiet character and move them out into the outside world," she says, "so we get to learn a lot more about Japanese American history and culture."
VIDEO: Author interviews from the L.A. Times Festival of Books
Her parents were children near Hiroshima when the atomic bomb exploded there, and later moved to Southern California. Hirahara was born here and pursued a career in writing; she was editor of the Japanese-English newspaper the Rafu Shimpo and has published several works of nonfiction. As her fiction forebears, she cites Chester Himes and Walter Mosley. Reading Mosley, she says, showed her "I could write about this subculture but funnel it through a mystery format."
ALSO:
Author Salman Rushdie sold 'Midnight's Children' rights for $1

Harry Potter to flatten Gibson Amphitheatre, Curious George playland
Daniel Handler discusses the ups and downs of being Lemony Snicket [Video]
Carolyn Kellogg: Join me on Twitter, Facebook and Google+
Sign up for our Book Club newsletter
Get the latest news, events and more from the Los Angeles Times Book Club, and help us get L.A. reading and talking.
You may occasionally receive promotional content from the Los Angeles Times.