New study shows smartphones increase book access in developing world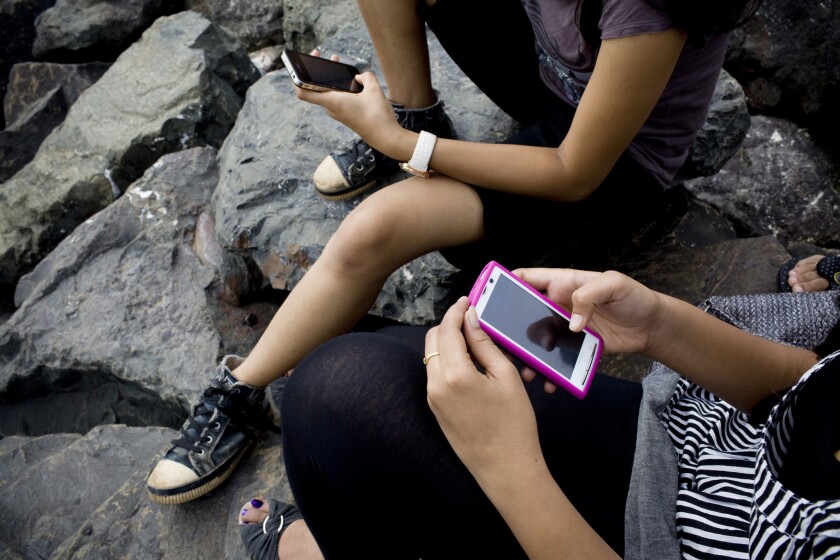 A decade ago, as a foreign correspondent traveling through South America, I witnessed cellphone technology's march across the globe-- to a remote corner of the Peruvian Amazon, where even tricycle taxi drivers had them.
Now smartphone technology is completing its own conquest of the developing world. Handheld devices that allow you to browse the Web, or read a book, are now ubiquitous in South America, sub-Saharan Africa and the Indian subcontinent.
This week, UNESCO reports on an unexpected consequence of the smartphone revolution: People with limited access to books are reading more, thanks to those tiny, portable screens. That's the finding of a UNESCO survey of 4,000 people in Ethiopia, Ghana, India, Kenya, Nigeria, Pakistan and Zimbabwe.
"UNESCO has learned that people read more when they read on mobile devices, that they enjoy reading more, and that people commonly read books and stories to children from mobile devices," said the report, which was conducted in collaboration with Worldreader--a nonprofit that brings digital books to readers around the world--and Nokia.
The survey found that 62% of respondents are reading more now thanks to mobile devices. One in three said they now read to children from their mobile phones.
As one Zimbabwean man told the UNESCO researchers: "We live in a remote area where there are no libraries, and the books I have in my own small library are the ones which I have already read. So this is now giving me a chance to choose from a variety of fiction titles."
What's more, smartphones make books cheaper. The survey found the cost of reading a book on a mobile phone in Zimbabwe is about 5 to 6 cents--that's how much an average user pays for 500 MB of data. By contrast, a paperback in that same country might cost $12.
"I actually read more on my mobile than I used to," one Zimbabwean student quote in the survey said. "I think it is because I can carry my phone everywhere I go and it is quite easier than carrying a book, and it is always there when I want to read."
Recent data from the United Nations indicate that of the estimated 7 billion people on Earth, more than 6 billion have access to a working cellphone. That's more than the 4.5 billion people who have access to a toilet.
ALSOJames Baldwin, poet? But of course.
Gabriel Garcia Marquez: Five essential reads
Shakespeare's 450th birthday: Look at his library, get a read on him
hector.tobar@latimes.com
---
Get the latest news, events and more from the Los Angeles Times Book Club, and help us get L.A. reading and talking.
You may occasionally receive promotional content from the Los Angeles Times.