7 special literary events in L.A. this fall: Salman Rushdie, Ta-Nehisi Coates and more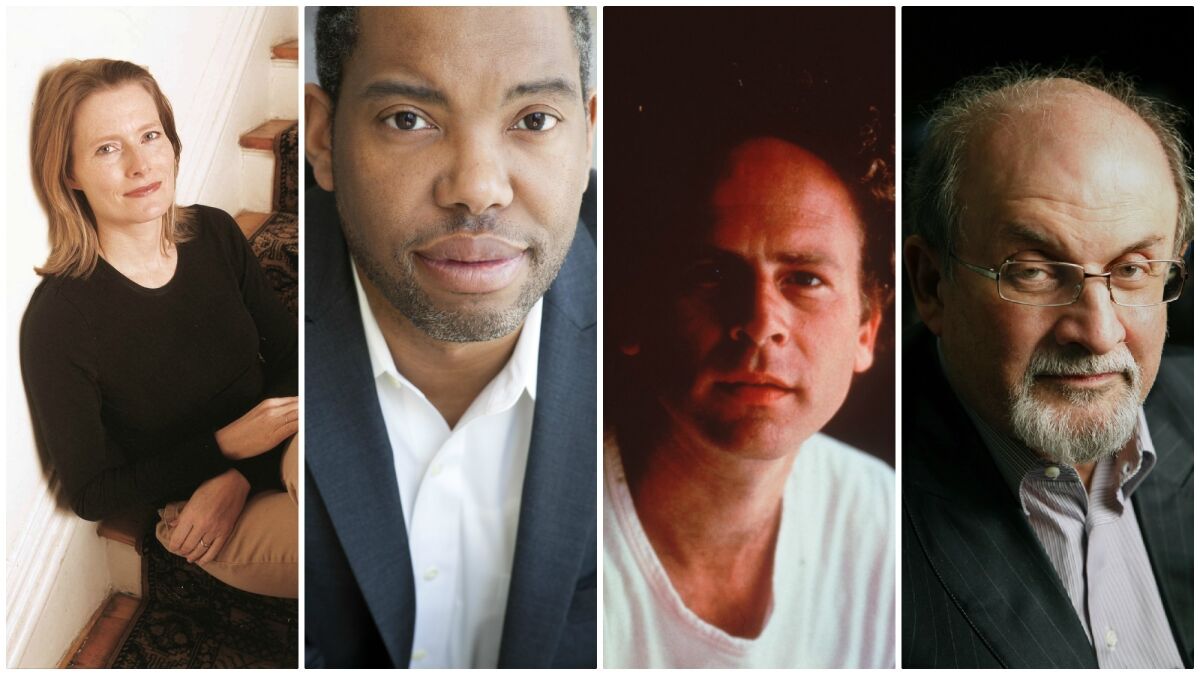 On any given night in Los Angeles, there are myriad book events to chose from; here are autumn's top-billed literary events.
Sept. 16-17
Salman Rushdie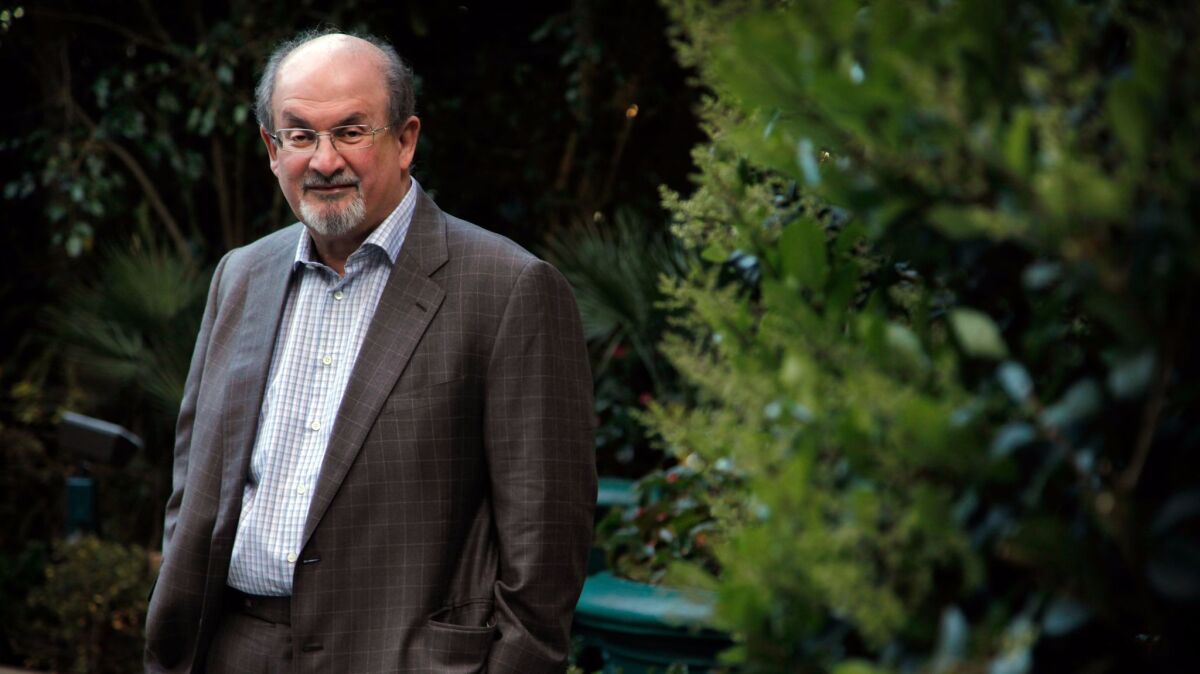 Salman Rushdie is no stranger to controversy, and his latest novel, "The Golden Hour," is a contemporary epic that takes on American politics and culture. Set in New York after Obama's inauguration, it tells the story of a mysterious billionaire and his eccentric family, as well as a "comic-book villain" who makes "a crass presidential run." Rushdie, whose last novel "Two Years Eight Months and Twenty-Eight Nights" was funny, fantastical and profane, is best known for "The Satanic Verses," which prompted death threats and forced him into hiding for years. Rushdie will sign "The Golden House" at Vroman's on Sept. 16 and on the following night appear at the L.A. Times Ideas Exchange to talk about his book.
Vroman's Bookstore, 695 E. Colorado Blvd., Pasadena. (626) 449-5320 / LA Times Ideas Exchange, at the Ace Hotel 929 S. Broadway, Los Angeles. (213) 623-3233
Oct. 13
Art Garfunkel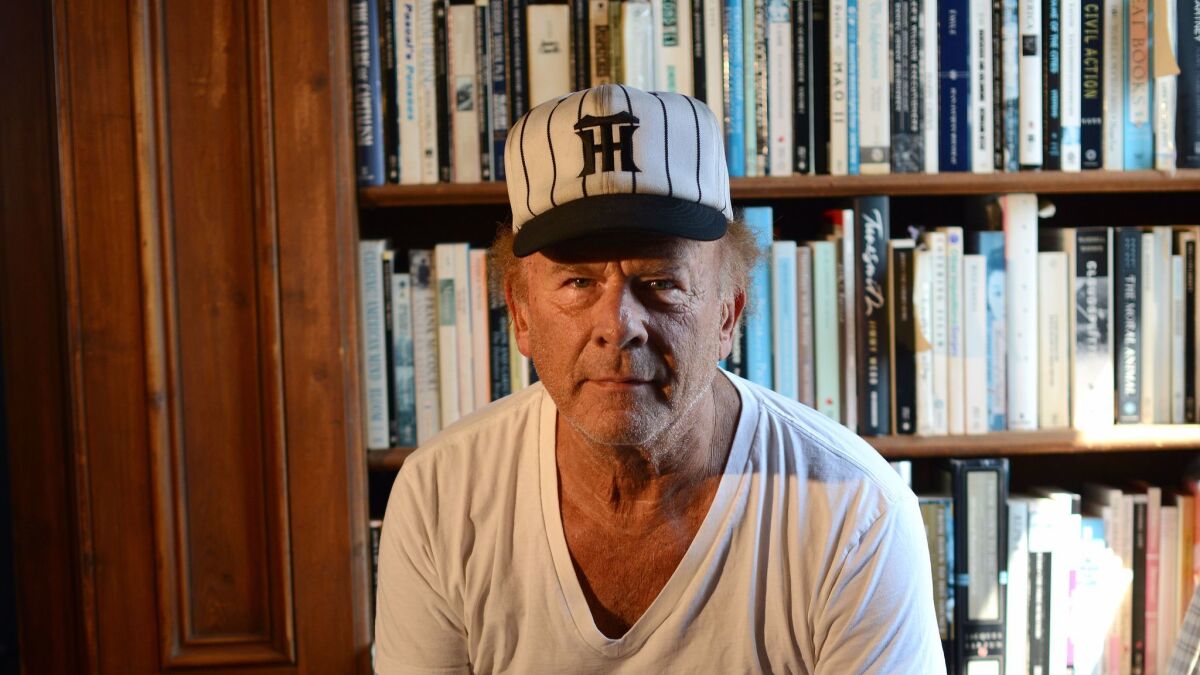 Art Garfunkel is best known as one half of one of the most beloved musical duos of the past century and in his September memoir "What Is It All But Luminous: Notes from an Underground Man," Art Garfunkel "writes about his life before, during, and after Simon & Garfunkel." Many musicians of his generation have recently penned autobiographies, but Garfunkel is particularly bookish — he keeps a list of every book he's read since 1968 on his website — and his memoir includes his poems, as well as stories about his time in Hollywood, acting in "Carnal Knowledge" and "Catch-22." The evening event is outdoors at Grand Performances, presented with Scripps College, which brings its programming to downtown L.A.
Scripps Presents and Grand Performances, 350 S. Grand Ave. (213) 687-2190
Oct. 19
Jennifer Egan
In Jennifer Egan's hotly anticipated new novel, "Manhattan Beach," a young girl comes of age during the Second World War; when her father vanishes, she becomes the first female diver at the Brooklyn Naval Yard. A "noir thriller" that probes into the story behind the father's disappearance, "Manhattan Beach" is also Egan's first foray into historical fiction. Her last book, the innovatively structured "A Visit From the Goon Squad," won the Pulitzer Prize, the National Book Critics Circle Award for fiction and the L.A. Times book prize. Egan will be in conversation with author Marisa Silver at ALOUD.
ALOUD, Mark Taper Auditorium-Central Library, 630 W 5th St., Los Angeles. (213) 292-6254
Oct. 25
Bruce Campbell
Bruce Campbell, the B-movie king, is the beloved cult character actor with an unforgettable face and more than 100 IMDb credits, including director Sam Raimi's "Evil Dead" and the "Spider-Man" films. Campbell has a new memoir, "Hail to the Chin," and will celebrate its release by hosting "Last Fan Standing," a live game show that tests the audience's knowledge of fantasy, sci-fi, horror and all things nerdy. Attendance includes a copy of the book; VIP tickets get you a meet-and-greet with the Chin himself.
Book Soup and Spaceland Presents at the Regent Theatre, 448 S Main St., Los Angeles.(323) 284-5727
Nov. 6
Ta-Nehisi Coates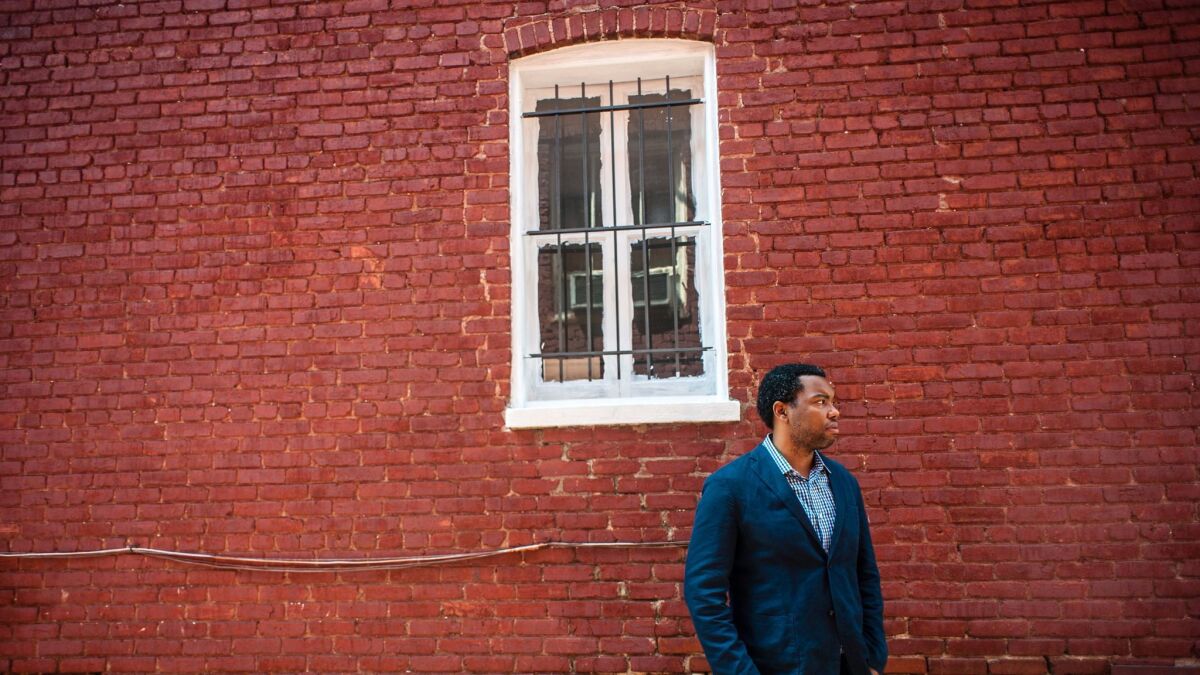 Writer Ta-Nehisi Coates is an essential voice in contemporary letters. His book "Between the World and Me" won the National Book Award for nonfiction and has been on the L.A. Times bestsellers list for almost 90 weeks. His next book, "We Were Eight Years in Power: An American Tragedy," coming in October, collects required reading from his work at the Atlantic, including "The Case for Reparations" and "Fear of a Black President," original essays and an examination of the racially charged 2016 presidential election.
Writers Bloc and Eso Won Books at the Wilshire Ebell Theater, 4401 West 8th St., Los Angeles. (323) 939-1128
Nov. 16
Matthew Weiner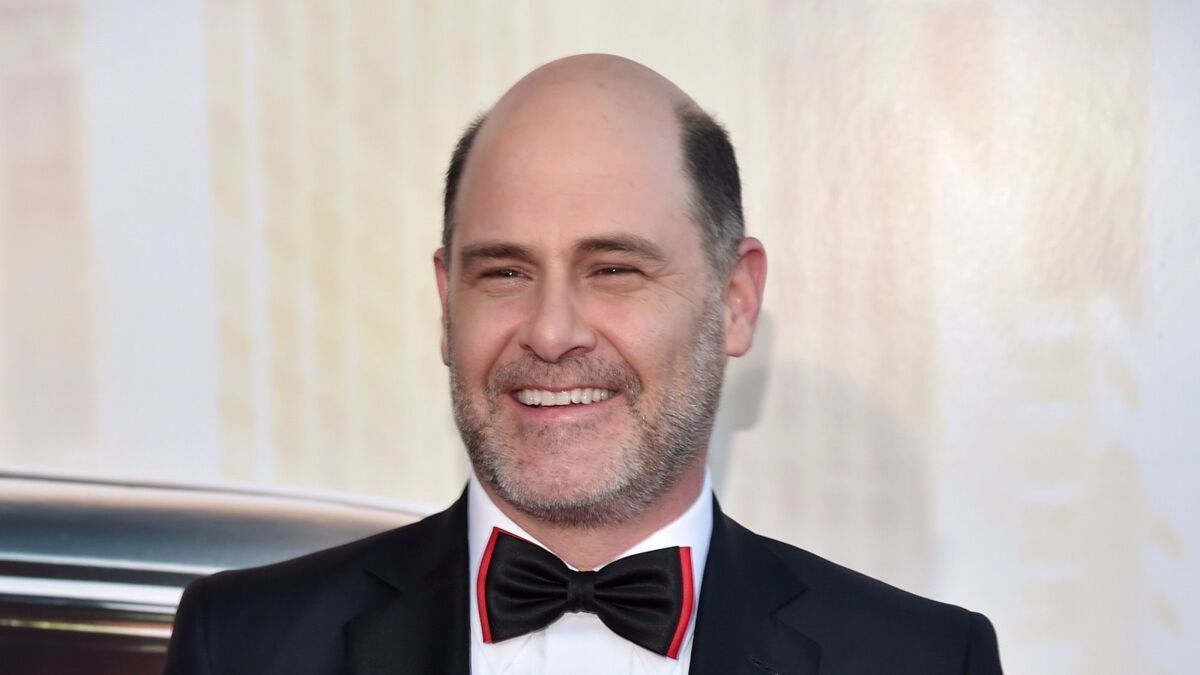 FULL COVERAGE: Fall 2017 Arts preview »
As writer and creator of the television show "Mad Men" and a writer on "The Sopranos," Matthew Weiner is a key figure in our new golden age of television. Now he turns to a new medium, releasing his first novel, "Heather, the Totality" in November. "A collision course between a privileged family and a dangerous young man," author Michael Chabon writes, drawing a parallel to the "Mad Men"-esque Richard Yates. Weiner will be in conversation with New Yorker staff writer Susan Orlean.
Live Talks Los Angeles at the Ann and Jerry Moss Theatre, 3131 Olympic Blvd., Santa Monica. (310) 828-5582
Nov. 16
Janet Fitch
L.A. author Janet Fitch is beloved for her bestselling Oprah pick "White Oleander," a novel about a difficult mother-daughter relationship in Southern California. She travels far for her next novel, November's "The Revolution of Marina M.," a historical epic set against the backdrop of the Russian Revolution. Fitch follows the story of one genteel woman swept up by the tides of the time; her story becomes intertwined with some of the markers of history. She'll be interviewed by Russian literature scholar and Los Angeles Review of Books editor Boris Dralyuk.
ALOUD, Mark Taper Auditorium-Central Library, 630 W 5th St., Los Angeles. (213) 292-6254
This story is part of our Fall 2017 arts preview. See our complete coverage here.
---
Get the latest news, events and more from the Los Angeles Times Book Club, and help us get L.A. reading and talking.
You may occasionally receive promotional content from the Los Angeles Times.