Was glam any different from pop? Simon Reynolds has the answer in 'Shock and Awe'
Myriad books have been written about the birth of punk, its cultural godparents in the Warhol Factory and Detroit, and distaff cousins in the United Kingdom, where Margaret Thatcher was punk's evil stepmother.
Yet with a few exceptions, punk's gold-sequined older sibling, glam rock, has mostly been ignored by the critical establishment. Simon Reynolds' "Shock and Awe" goes a long way to fill that void. If David Bowie's death inspired more writers to tackle the subject, they'll be hard-pressed to surpass Reynolds' work.
The best music criticism comes from equal parts love and obsession, often cut with a modicum of grief — the dissolution or slow decline of a once-great artist can break your heart as much as a great love song. Reynolds' behemoth (the book is 700 pages) grew from his exposure to Marc Bolan on "Top of the Pops" when Reynolds was 8.
Still — 700 pages devoted to a self-consciously superficial musical phenomenon that blazed at the dawn of the '70s, then fizzled out in just five years? Reynolds states that his book has been cooking since 1985, which is a long time to contemplate what seems like a simple question: "What is it that makes the glamorousness of glam different from the standard-issue razzle-dazzle of pop music?" The answer can be summed up in two words: David Bowie, whose career runs through "Shock and Awe" like real gold thread among all the rhinestones and Lurex.
Glam was music for kids (mostly white) weaned on the Beatles, whose 1970 breakup opened a chasm between 1960s rock and whatever would come next. This rising generation of young teenagers formed a huge audience eager for a music to call their own. In the U.S., we called it glitter rock, and our exposure was mostly limited to scattershot AM/FM airplay and the occasional, much-anticipated appearance of a band like Slade or T. Rex or Mott the Hoople on the biweekly TV series "Don Kirshner's Rock Concert." The Brits, on the other hand, had weekly shows like "Top of the Pops" and "The Old Grey Whistle Test" that regularly introduced new acts to a mass audience.
Enter Bolan, whose platform shoes stomped all over the last remnants of the '60s. Formerly a member of the gonzo-styled band John's Children, Bolan went on to form the winsome folk-rock duo Tyrannosaurus Rex. After penning twee, occult-tinged songs ("She Was Born to Be My Unicorn"), Bolan ditched his acoustic guitar and picked up a white Fender Stratocaster, whereupon Tyrannosaurus Rex morphed into the hard-rocking T. Rex.
T. Rex's self-titled debut contained a few hippie holdovers, but glam finally made its entrance when Bolan sashayed onto the set of "Top of the Pops" in 1971, bedecked in satin and his wife's glitter makeup, and warbled "Hot Love." The album "Electric Warrior" appeared soon after, riding on the success of monster hit singles "Get It On" (in the U.S., "Bang a Gong") and "Jeepster."
Meanwhile, Bowie, Bolan's brilliant frenemy, was struggling through a series of hitless albums, despite (or because of) his knack for relentless self-invention, leapfrogging from Anthony Newley-styled cabaret songs to the horrors of "The Laughing Gnome," finally penning the melancholy "Space Oddity," which became his first hit.
In 1970, he released "The Man Who Sold the World." Its sleeve flaunted a photo of a languid Bowie sporting pre-Raphaelite locks and a long blue-and-white satin gown. Later, an equally androgynous image adorned "Hunky Dory," though more Garbo than fin de siecle damsel.
Then came Bowie's historic April 14, 1972 "Top of the Pops" performance of "Starman." Bowie stood beside guitarist Mick Ronson, both gorgeously attired in outrageous outfits by designer Freddie Burretti. In a gesture that looks tame now, Bowie drew close to Ronson and suggestively snaked an arm over the guitarist's lamé-clad shoulder and then sang the line, "I had to phone someone so I picked on you," and with a sly, knowing smile, stared and pointed directly at the camera, beaming his message across the country.
For a generation awaiting their watershed moment — Elvis shaking his televised pelvis in 1956, the Beatles storming "Ed Sullivan" in 1964 — this was it.
Americans missed that broadcast, one reason glam never caught on here the way it did in the U.K. But there were other factors as well, which Reynolds nimbly examines. U.K. glam's camp hearkened to the rollicking, tongue-in-cheek excesses of English music hall and panto dames, rather than the brittle irony of the Warhol Factory. Britain also retained remnants of a once-vibrant dance-hall culture, and unlike that other musical stalwart of the '70s, prog, you could actually dance to glam's 1950s-inflected rhythms.
American glam trended darker, inspired in part by the divine decadence of Bob Fosse's film "Cabaret," with Joel Grey as the sexually ambiguous, demonic MC whose Pierrot whiteface looked like a death mask. Lou Reed's detached, almost funereal litany of Factory drag queens in "Walk on the Wild Side," its chorus fading into Bowie's ghostly saxophone solo. And America's obsession with violence provided fertile, blood-soaked ground for Alice Cooper's Grand Guignol antics featuring dead babies and boa constrictors, as well as the (literally) self-lacerating performances by the ferocious Iggy Pop, frontman for the Stooges.
British glam had its high-toned side, represented by Bowie, of course, as well as Roxy Music, with a legendary lineup that included Brian Eno, Phil Manzanera, Andy Mackay and Bryan Ferry.
Still, much U.K. glam was self-mocking and seemingly impervious to embarrassment. "Shock and Awe" encourages YouTube viewing of performances by nearly forgotten bands like the Sweet and Mud, whose deliriously silly "Dyna-Mite" and "Tiger Feet" spawned a dance known as the shoulder jive. A beefy Gary Glitter rolled eyes and hips, lip-syncing "Rock and Roll Part 2," though amusement at his ludicrous prancing is undercut by knowledge of pedophilic crimes that he was sentenced for in 2015.
Indeed, the history of glam is haunted by the faces of the young female groupies, some barely pubescent, who came to be as much a part of a musician's wardrobe as feather boas and teased hair. On the Sunset Strip, Rodney Bingenheimer's English Disco drew all the name bands of the day, along with an army of camp followers like Sable Starr and Pamela Des Barres.
By 1975, glam's target demographic was aging out of red satin hot pants and into the monochrome palette favored by the Ramones and Patti Smith. As the decades passed, it seemed little more than the brief interregnum between the 1960s and the long shadow cast by punk. But Reynolds makes a good argument for glam representing an "individualized, privatized form of revolution" and "glamour as a spooky insistence of self."
Its most enduring cultural legacy is glam's open engagement with the fluidity of gender: with gay, bisexual and trans identities. Reynolds cites the mass popularity of Queen's Freddie Mercury, whose Beardsleyesque flamboyance somehow managed to elude the attention of the band's audience, enabling him to enrapture them in "an embrace that hovered somewhere between acceptance and ignorance." As Bowie wrote in 2001, "We were giving ourselves permission to reinvent culture the way we wanted it. With great big shoes."
"Shock and Awe" ends with a chapter noting glam's influences over the last 40 years. Unsurprisingly, it's a Bowie-centric list. Ultimately, "Shock and Awe's" examination of the glam era doesn't solve the mystery of who David Bowie was, or begin to fill the cultural black hole left by his death. "What if there is an afterlife, after all?" Reynolds ponders as he listens to the last track of Bowie's final album, "Blackstar." "Perhaps that's another definition of glamour: lustrous images generated by organic, perishable beings that live on in personal and collective memory, long after their source has withered."
Hand's most recent novel is "Hard Light."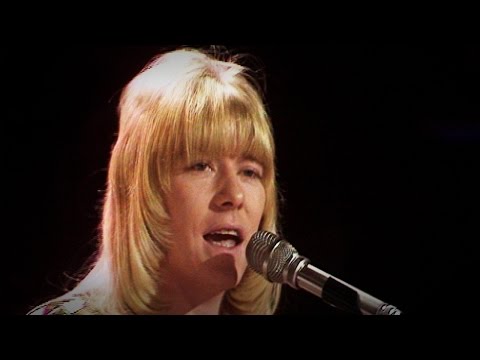 ::
"Shock and Awe: Glam Rock and Its Legacy, from the Seventies to the Twenty-first Century"
By Simon Reynolds
Dey St. Books: 704 pp., $18.99 paper
Sign up for our Book Club newsletter
Get the latest news, events and more from the Los Angeles Times Book Club, and help us get L.A. reading and talking.
You may occasionally receive promotional content from the Los Angeles Times.