Books: John Rechy, Kiese Laymon, Rebecca Traister and more book news
Books Editor
Hi I'm L.A. Times Books editor Carolyn Kellogg with what's happening in books this week.
THE BIG STORY
When the groundbreaking novel "City of Night," about a gay hustler, was published 55 years ago, it scandalized reviewers but made it to the hands of readers who had never seen anything like it. It has never gone out of print, and its author, John Rechy, is still publishing at 87. Alex Espionza visited with Rechy at his Los Angeles home to catch up with the man and his ideas, and explains the ways his writing is so important.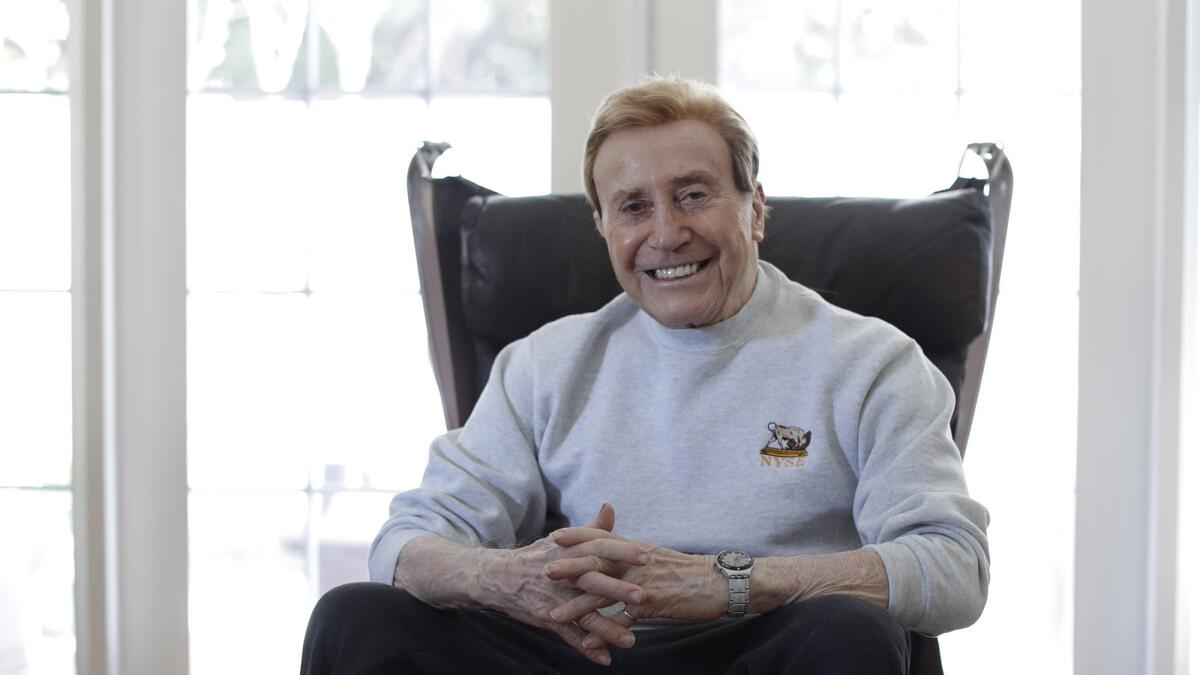 THE BIG REVIEW
Kiese Laymon's new book is "Heavy," a vital memoir, writes reviewer Nathan Deuel: "Quite simply, 'Heavy' is one of the most important and intense books of the year because of the unyielding, profoundly original and utterly heartbreaking way it addresses and undermines expectations for what exactly it's like to possess and make use of a male black body in America." Read the review.
BESTSELLERS
Debuting at No. 5 on the fiction list is "Hippie," the new novel from international bestselling writer Paulo Coelho ("The Alchemist.")
Making its debut at No. 9 on the nonfiction list is Rebecca Traister's "Good and Mad." This week we talk to Traister about the timeliness of her books — this one is about female anger and politics — see more below.
You can find all the books on our bestseller lists here.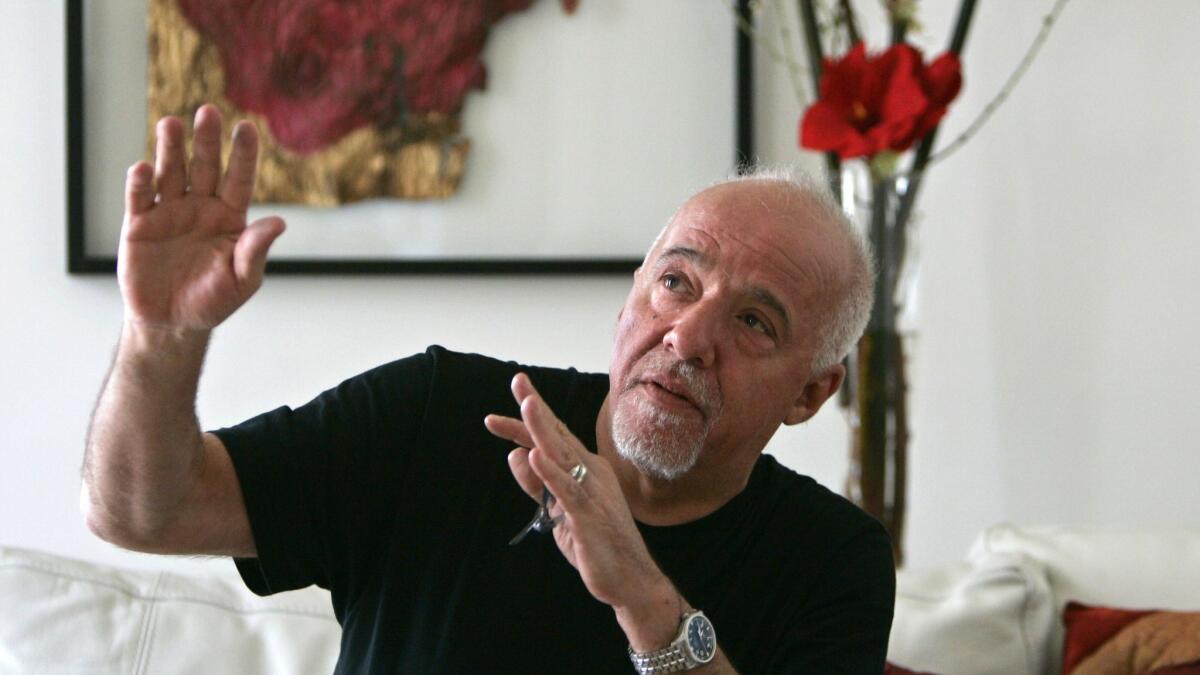 A TIMELY BOOK
Rebecca Traister's "Good and Mad: The Revolutionary Power of Women's Anger" was published Oct. 2, in the midst of the Senate confirmation hearings for Supreme Court nominee Brett Kavanaugh, which included testimony by Christine Blasey Ford, who alleged she had been sexually assaulted by Kavanaugh in high school. "I feel pretty torn about being out there selling books in the midst of this and selling books to some degree off of this," Traister tells Kate Tuttle. "This is a terrible time." But despite that, she says, we should not despair.
MORE BOOK NEWS
Writer Stephen Elliott sued Moira Donegan, the creator of the "Media Men List" that shared information about alleged sexual harassers, for $1.5 million, seeking to reveal the names of the anonymous contributors to the list. Donegan's supporters have raised more than $100,000 in her defense. Read the story.
Carmen Maria Machado's unusual, acclaimed short story collection "Her Body and Other Parties" is in development at FX for television.
The Man Booker Prize, one of the world's most coveted prizes for fiction, was awarded this week to Anna Burns for her novel "Milkman." American publisher Graywolf announced it will move up publication — it will be available in time for the holidays.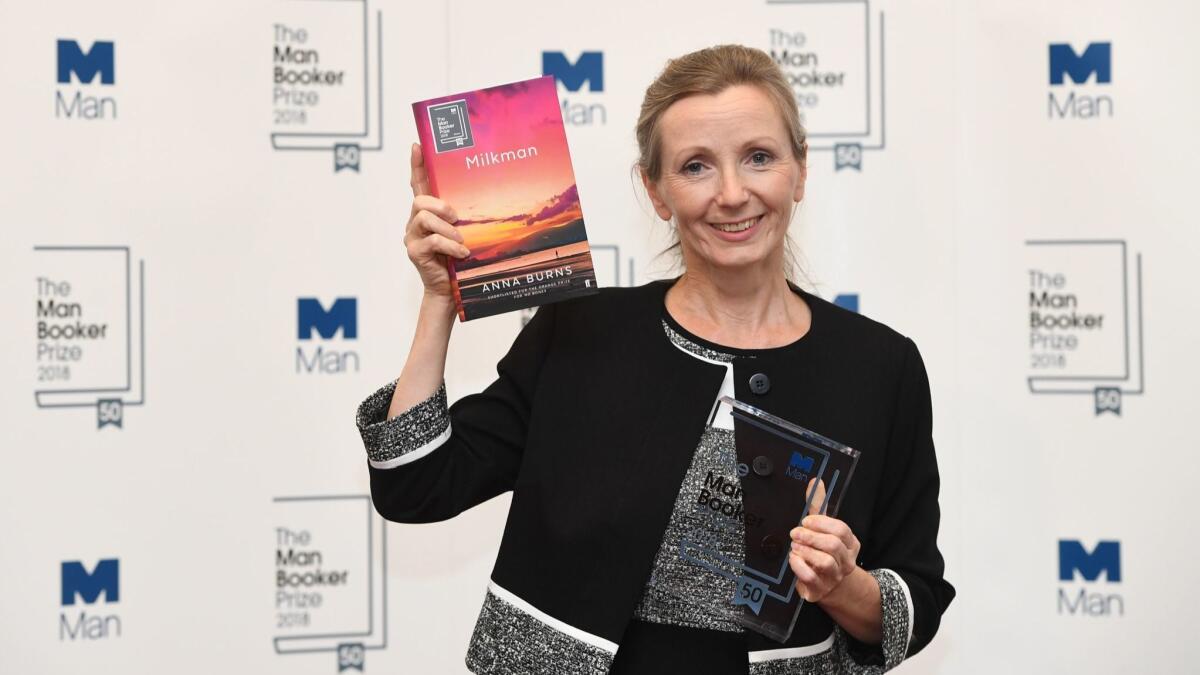 Sign up for our Book Club newsletter
Get the latest news, events and more from the Los Angeles Times Book Club, and help us get L.A. reading and talking.
You may occasionally receive promotional content from the Los Angeles Times.