Books: The Beastie Boys' memoir, fascinating fiction and more book news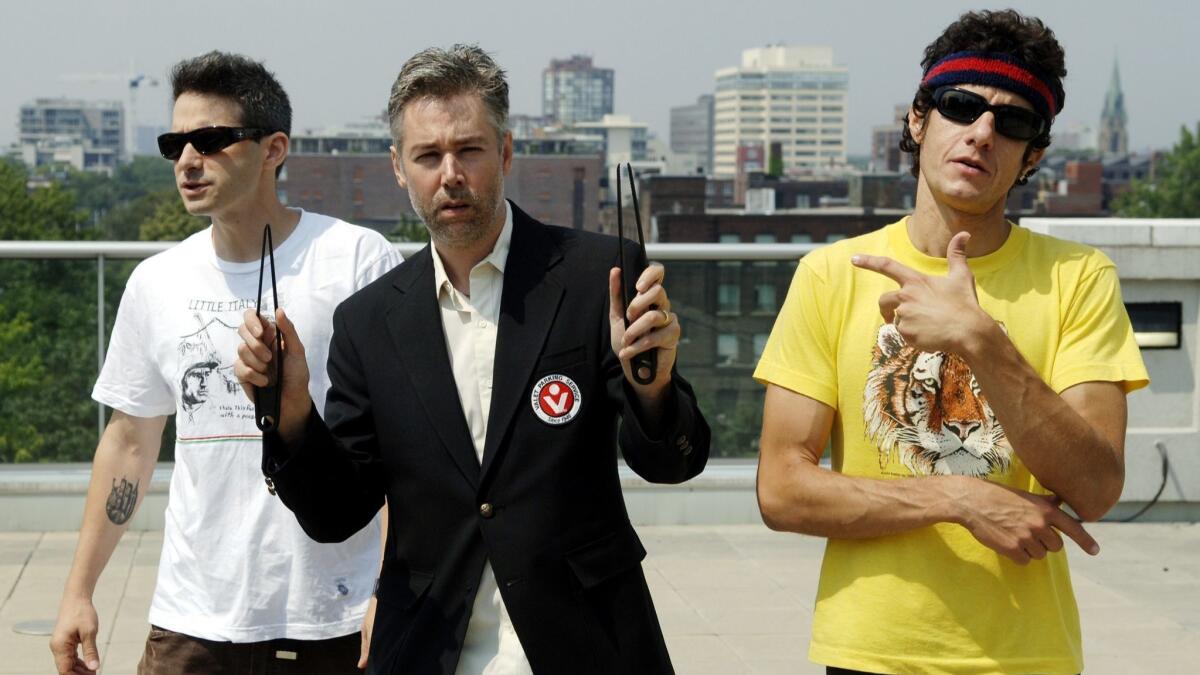 Hello, readers! Welcome to this week's books newsletter from the L.A. Times. I'm Carolyn Kellogg, our books editor, with the word on some fascinating new books.
THE BIG REVIEW
What was it like to start out in the punk rock scene, be fascinated by the birth of hip-hop and wind up superstars? That's what is inside "Beastie Boys Book," the new memoir by the surviving members of the band, Michael Diamond and Adam Horovitz (Mike D and Ad-Rock, respectively, to their listeners). Reviewer Tirhakah Love says the book is brash, bombastic and sometimes plagued by empty maximalism — it's 560 pages — much like the band's music; and is haunted by the ghost of fellow member Adam Yauch (MCA), who died of cancer in 2012. Read the review.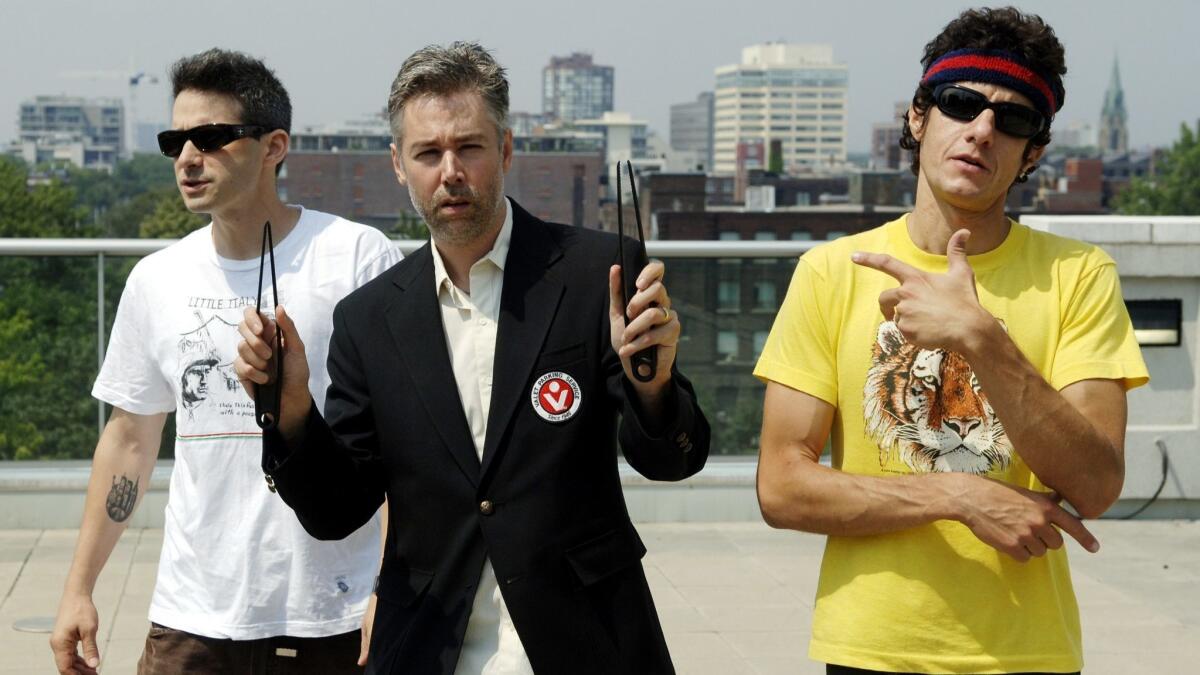 FASCINATNG FICTION
"Destroy All Monsters" by Jeff Jackson, a double-sided novel (you flip it, just like a record) may be the rock novel to end all rock novels. Scott Cheshire has our review.
British writer Olivia Laing's "Crudo" channels Kathy Acker as a kind of stand-in for herself in the chaotic present day. Bethanne Patrick has our review.
Is it a Buddhist parable or a riff on Mayberry-style television? Could "Samuel Johnson's Eternal Return" by Martin Riker be both? Jim Ruland has our review.
The Western notion of choice doesn't sit easily with the characters in "White Dancing Elephants," the fiction debut from practicing physician Chaya Bhuvaneswar. Many of these short stories feature women who are pulled by dual impulses and midlife regrets. Ellie Robins has our review.
BESTSELLERS
Debuting at No. 1 on the fiction list is "Killing Commendatore," the new novel from literary favorite Haruki Murakami.
At No. 10 and in its second week on the nonfiction list is "The Greatest Love Story Ever Told," the join memoir by married comic actors Megan Mullally and Nick Offerman.
You can find all the books on our bestseller lists here.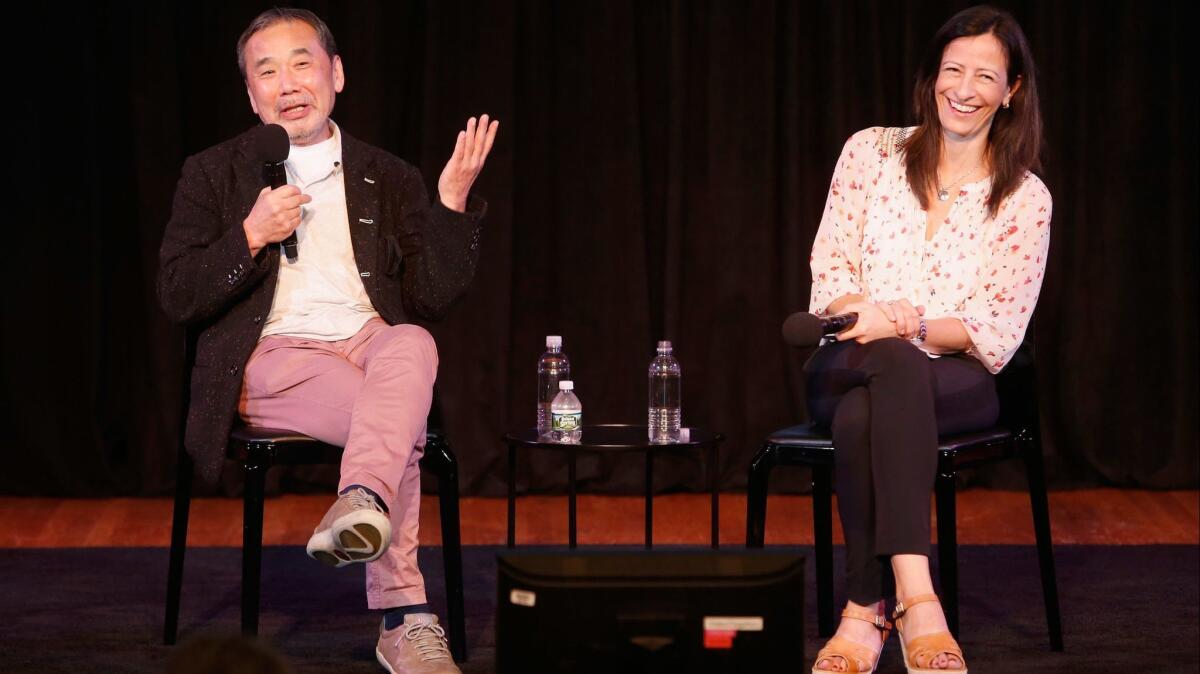 MORE IN BOOKS
This week, Moira Donegan, who started the Media Men List that was a gamechanger in publishing, landed a book deal.
The Kirkus Prizes were announced: The winners are Rebecca Solnit, Ling Ma, Derrick Barnes and Gordon C. James.
Stephen King gave high school film students permission to adapt one of his short stories. He had just 2 conditions: They pay him $1, and send him a DVD when it's done. Happy Halloween!
Thanks for reading!
Get the latest news, events and more from the Los Angeles Times Book Club, and help us get L.A. reading and talking.
You may occasionally receive promotional content from the Los Angeles Times.