Ridley Pearson's 'Super Sons' unveils a new dynamic duo: Batman and Superman's kids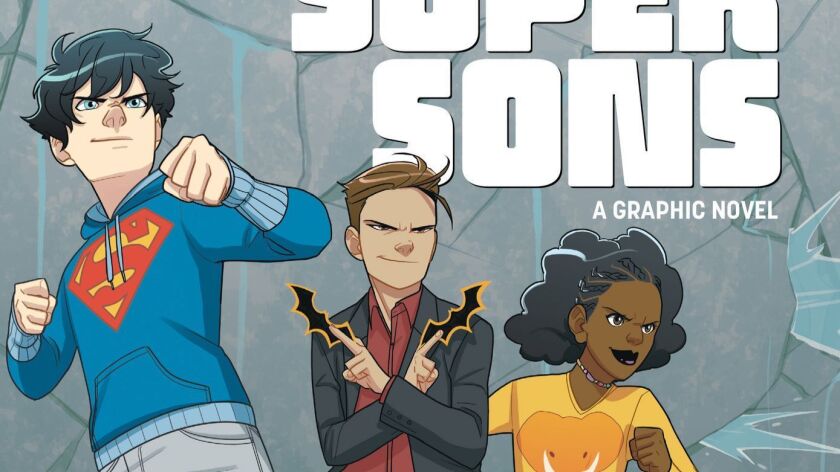 Ridley Pearson has explored pockets of Never Land, Disney World and Sherlock Holmes' London, so the author is definitely warmed up for his next story, which features the sons of two of the most recognized heroes on the planet: Superman and Batman.
This is the world that New York Times bestselling author Pearson finds himself in with his first graphic novel, "Super Sons: The Polarshield Project." Illustrated by Ile Gonzalez, it is the first book in a story that tells the tale of Jonathan Kent (son of Clark) and Damian Wayne (son of Bruce). Also integral in the story is a young woman named Candace whose past will play a large part in the adventure to come.
The book centers on themes of climate change, friendship and acceptance of others as it caters to the 8-12 age group that DC Comic's new DC Zoom line aims to capture. "Super Sons" is the first graphic novel from the line and will be released April 2.
Pearson will be at the Los Angeles Times' Festival of Books signing at the DC booth from 4-5 p.m. on Saturday. We caught up with him before the event to talk about his new graphic novel and entering the comic-book storytelling sphere.
It's your first graphic novel — and you get to write a story featuring the sons of Superman and Batman! Have you always been a fan of comics, and how did this come about?
My older brother, Brad, was a big fan of comics in the 1950s. I would read his comics secondhand. I remember Superman especially. There's a longer story to my involvement with DC, [but] the short version is: I've written three series that showcase multiple protagonists (teams). It's a tricky balance to make sure no character plays a more important role than another. It was one of the reasons Michele Wells of DC sought me out for this dual-hero series. I knew Adam West as a friend late in his life. I was a childhood "major fan" of his Batman television series. All of this, coupled with the fact that my mother was an illustrator who had a nationally syndicated newspaper column in the 1960s, made taking on this project both an honor and a thrill (and has given me a touch of nostalgia).
With books such as "Peter & the Starcatchers," "Kingdom Keepers" and "Lock & Key," you take seemingly familiar places, and look at them with a different point of view. In "Super Sons," the country of Coleumbria gives us a different look at the DC universe. What went into creating that world?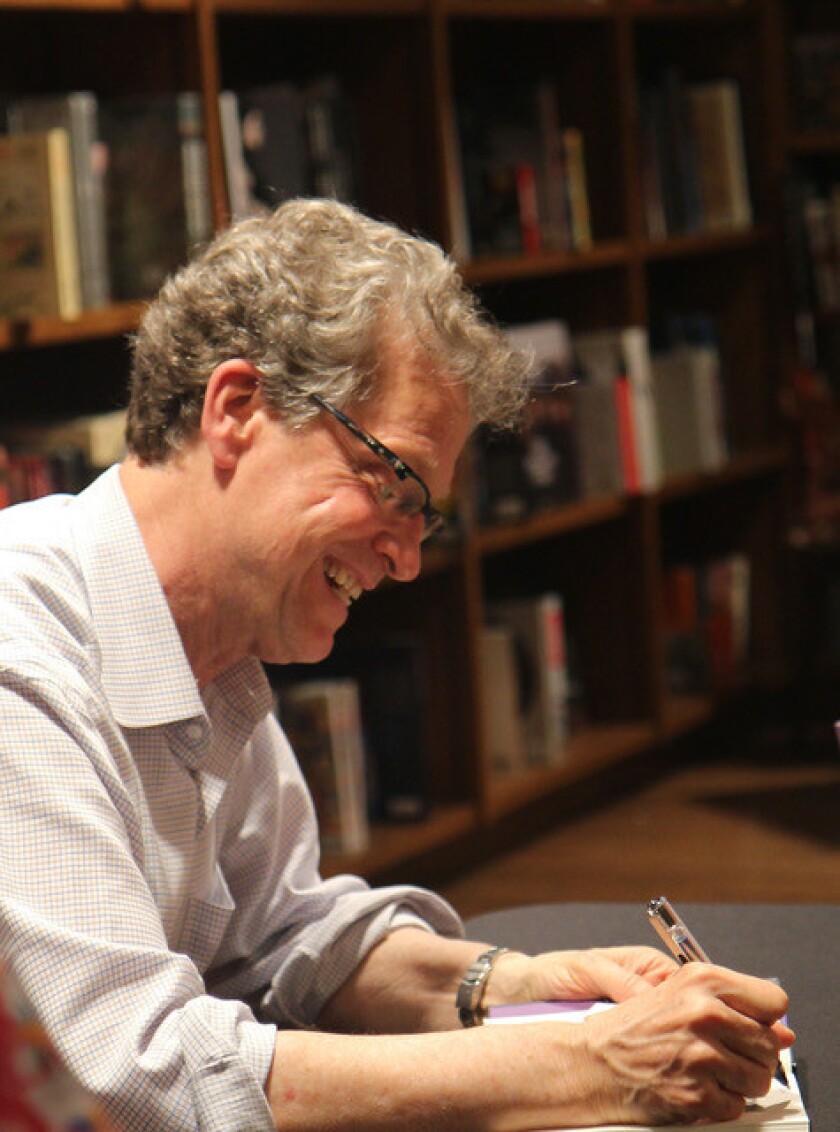 In writing my adult suspense, I like to research and write "faction" as much as possible; I've also taken to loosely basing those novels on a social issue like illegal immigration or the poaching of elephants. In "Super Sons," I'd been reading about a group of prominent scientists who are considering "seeding" the ionosphere with sulphur dust to cast an "umbrella" over both poles. Talk about Rube Goldberg! I'm deeply concerned about climate disruption, and saw "Super Sons" as a way to put that issue into the art, and into the story, to some degree. I don't want to preach or be earnest in books, especially for young readers. But inciting awareness is important, and helps drive any narrative.
Ile Gonzalez' art definitely seems to compliment the storytelling and the age group you're targeting. With both of you doing your first DC books, how was that collaboration?
Ile — who can do all sorts of styles — chose a somewhat animated look for "Super Sons." As I understand it, drawing either Batman or Superman had been a career dream of Ile's. DC apparently saw her work on social media and reached out. What a world! And here she is, drawing both Batman and Superman and their families and sons. Ile is the "Super Sons." Her work is what you see, what you remember; I'm more "the man behind the curtain."
In other comics, the relationship between Jon Kent and Damian Wayne (Ian in "Super Sons") has been established. The DC Zoom books will be out of continuity, but how did you go about figuring out how you wanted them to interact in your story?
Credit the editors and executives at DC willing to let an author run with one's imagination. As one unfamiliar with DC continuity, I was terrified of stepping out of bounds. DC told me to take the story in a direction I would want to write for a long time; they supported me throughout.
DC Zoom is aiming for middle grade kids (ages 8-12), but it seems that you have a delicate balance of storytelling as you cover themes dealing with climate change, migration/displacement and other topics that may not be as kid-friendly as straight adventure. How did you approach that?
I'm an education enthusiast and supporter of creative curriculum. I was hoping for, and DC supported, a series of books that had enough meat on the bones to be able to advance dialogue and discussion in the classroom. We are, in fact, working on the idea of offering short lesson plans based off the books in the future. It's all a balancing act. I'm not a fan of heavy-handedness in presenting social issues. I'd rather slip a note under the door and see if anybody sees it and reads it. I hope — I really hope —that this is how the background issues end up in readers' thoughts.
Ridley Pearson will be signing April 11 at 6:30 p.m. at Vroman's Bookstore in Pasadena and on April 13 from 11:30 a.m. - 1 p.m. at Earth 2 Comics in Sherman Oaks and from 4-5 p.m. in the DC Booth (#833) at the Festival of Books at the University of Southern California.
Follow me on Twitter: @Storiz
---
Get the latest news, events and more from the Los Angeles Times Book Club, and help us get L.A. reading and talking.
You may occasionally receive promotional content from the Los Angeles Times.