Mental health books outsell diet and exercise books at Barnes & Noble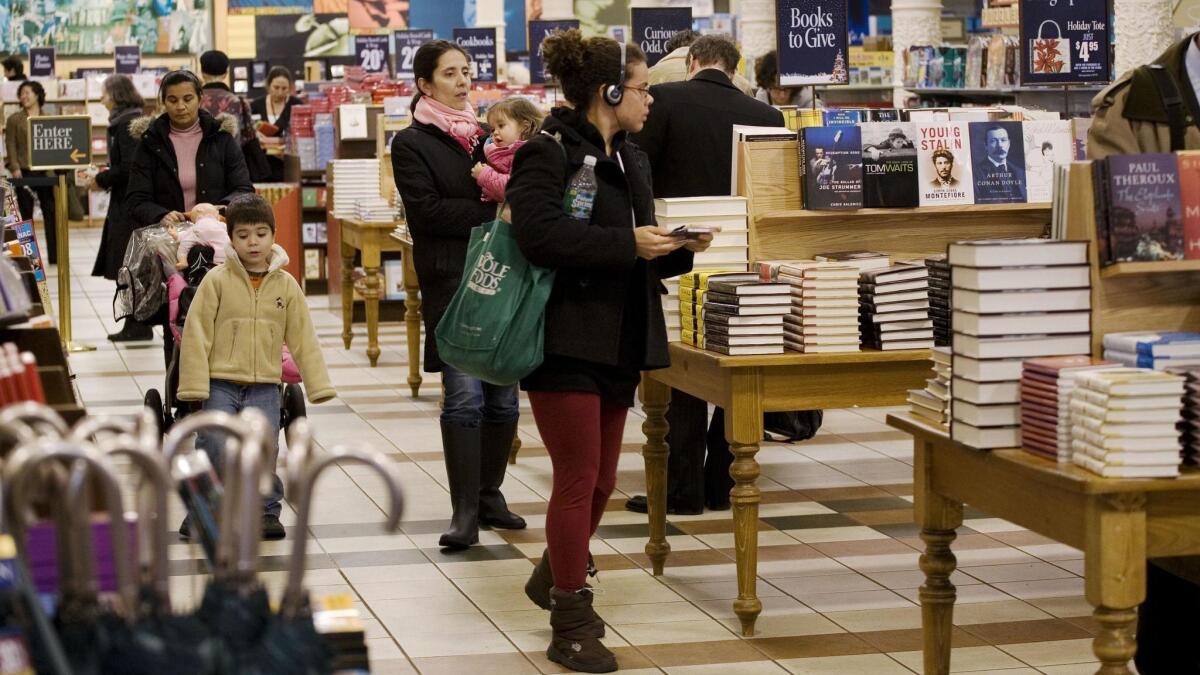 In a shift, American readers have become more interested in books about mental health than about diet and exercise, according to data released by bookstore chain Barnes & Noble.
The data, collected around the New Year's season, seems to indicate that readers' annual resolutions are focusing less on losing weight and getting in shape, and more on reducing stress and increasing self-esteem.
Liz Harwell, the bookstore's senior director of merchandising for trade books, said this year's trend was a change from previous years.
"Books related to self-improvement are always in high demand around the new year, but in a recent shift, books focused on mental well-being are far outpacing titles addressing exercise and dieting," Harwell said. "When it comes to preparing for New Year's resolutions and goals, the data shows that across the chain more people are buying books about mental and emotional well-being as opposed to what were previously the more popular areas of exercise and dieting."
The data were based on purchases from Barnes & Noble's website and its 630 retail stores between Dec. 16 and Jan. 5.
The store's highest-selling mental health-themed book was Mark Manson's perennially popular 2016 self-help book "The Subtle Art of Not Giving a ... : A Counterintuitive Approach to Living a Good Life." The book has sold more than 3 million copies in just over two years.
Jen Sincero's "You Are a Badass: How to Stop Doubting Your Greatness and Start Living an Awesome Life" took the No. 2 spot in the category, followed by controversial Canadian author Jordan Peterson's "12 Rules for Life: An Antidote to Chaos."
Rounding out the top five were Sarah Knight's "Calm the ... Down: How to Control What You Can and Accept What You Can't So You Can Stop Freaking Out and Get On With Your Life" and "Hamilton" creator Lin-Manuel Miranda's illustrated book, "Gmorning, Gnight!: Little Pep Talks for Me & You."
The popularity of those titles isn't unique to Barnes & Noble. As of Friday morning, Amazon's top 20 list of bestselling books in all categories included the ones by Peterson, Manson and Sincero.
Physical health books still were popular with Barnes & Noble customers, however, with Anthony William's elaborately subtitled "Medical Medium Liver Rescue: Answers to Eczema, Psoriasis, Diabetes, Strep, Acne, Gout, Bloating, Gallstones, Adrenal Stress, Fatigue, Fatty Liver, Weight Issues, SIBO & Autoimmune Disease" taking the No. 1 spot in that category.
The rest of that list was dominated by books about healthy eating, featuring titles like Steven R. Gundry's "The Plant Paradox: The Hidden Dangers in 'Healthy' Foods That Cause Disease and Weight Gain" and Melissa and Dallas Hartwig's "The Whole30: The 30-Day Guide to Total Health and Food Freedom."
Get the latest news, events and more from the Los Angeles Times Book Club, and help us get L.A. reading and talking.
You may occasionally receive promotional content from the Los Angeles Times.