7 memoirs about moms to read this Mother's Day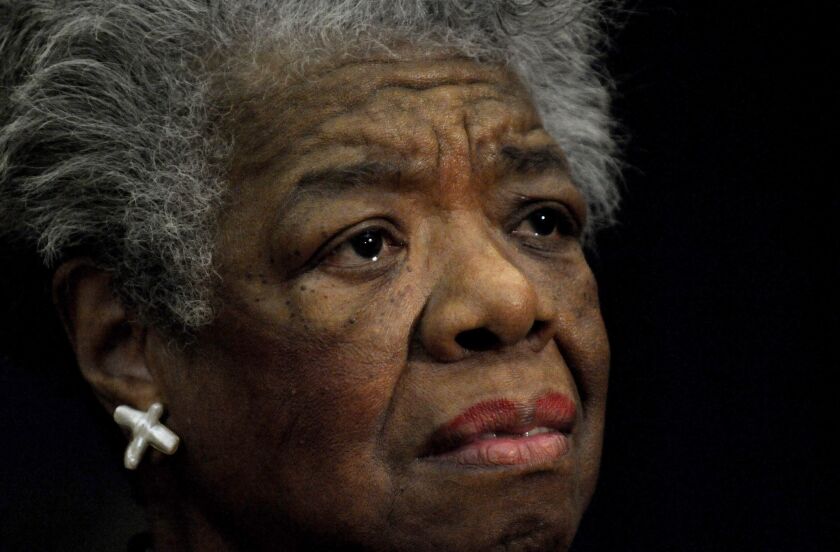 Forget what you've seen in sitcoms and gauzy Hallmark television commercials: being a parent might be rewarding, but there's nothing easy about it. The experience of raising a child is an endlessly difficult one, and while there's no shortage of advice books for parents, there's no book that can truly prepare someone for raising a kid.
For Mother's Day this year, consider reading one of these memoirs about the joyful and not-so-joyful sides of motherhood. Some of these books might be emotionally challenging, but they're all well worth reading for those curious about what it's like to be a mom.
"Mom & Me & Mom," Maya Angelou: The late poet Angelou wrote seven autobiographies; her final one tells the story of her relationship with her mother, Vivian Baxter. Angelou was raised by her grandfather until she was a teenager, and it took her years to develop a trusting relationship with her mother, whom she initially blamed for abandoning her.
"Are You My Mother?: A Comic Drama," Alison Bechdel: Sharing its name with the classic children's book, this graphic memoir from author Bechdel ("Fun Home") delves into psychology to explore her relationship with her mother, an actress whose relationship with her daughter was at times chilly.
"A Life's Work: On Becoming a Mother," Rachel Cusk: Canadian British author Cusk, who spent part of her childhood in Los Angeles, is best known for her trilogy of autobiographical novels, "Outline," "Transit" and "Kudos." Her 2001 memoir recounts a year in her life after the birth of her first child, after she was forced to reckon with the loss of her solitude.
"Blue Nights," Joan Didion: The legendary author's daughter, Quintana Roo Dunne, died of pancreatitis in 2005, just shy of her 40th birthday. Didion's heartbreaking memoir, which tries to reckon with the loss of her daughter, took her a long time to write. "I didn't want to talk about Quintana for a lot of reasons," she told the Times in 2011. "I didn't want to talk about her because I didn't want to talk about her. And the second reason was I didn't know if I had the right to talk about her. It was her life, not mine."
"The Blue Jay's Dance: A Memoir of Early Motherhood," Louise Erdrich: The prolific novelist's 1995 memoir, divided into sections that reflect the four seasons, focuses on the birth of one of her daughters and how it affected her as a writer and as a person.
"And Now We Have Everything: On Motherhood Before I Was Ready," Meaghan O'Connell: The 2018 debut book from Portland, Ore., author O'Connell is a brutally honest and deeply funny memoir about how her life changed after becoming pregnant and giving birth to a son when she was in her 20s. Cheryl Strayed praised the book as "smart, funny, and true in all the best ways."
"I'm Supposed To Protect You From All This," Nadja Spiegelman: Author Spiegelman, the daughter of "Maus" creator Art Spiegelman, writes about her sometimes-fraught relationship with her mother, the designer and publisher Françoise Mouly. Spiegelman explores Mouly's relationship with her own mother and reflects on how it affected her unusual childhood.
---
Get the latest news, events and more from the Los Angeles Times Book Club, and help us get L.A. reading and talking.
You may occasionally receive promotional content from the Los Angeles Times.