Oprah's new book club pick is a memoir by an innocent man who spent 28 years on death row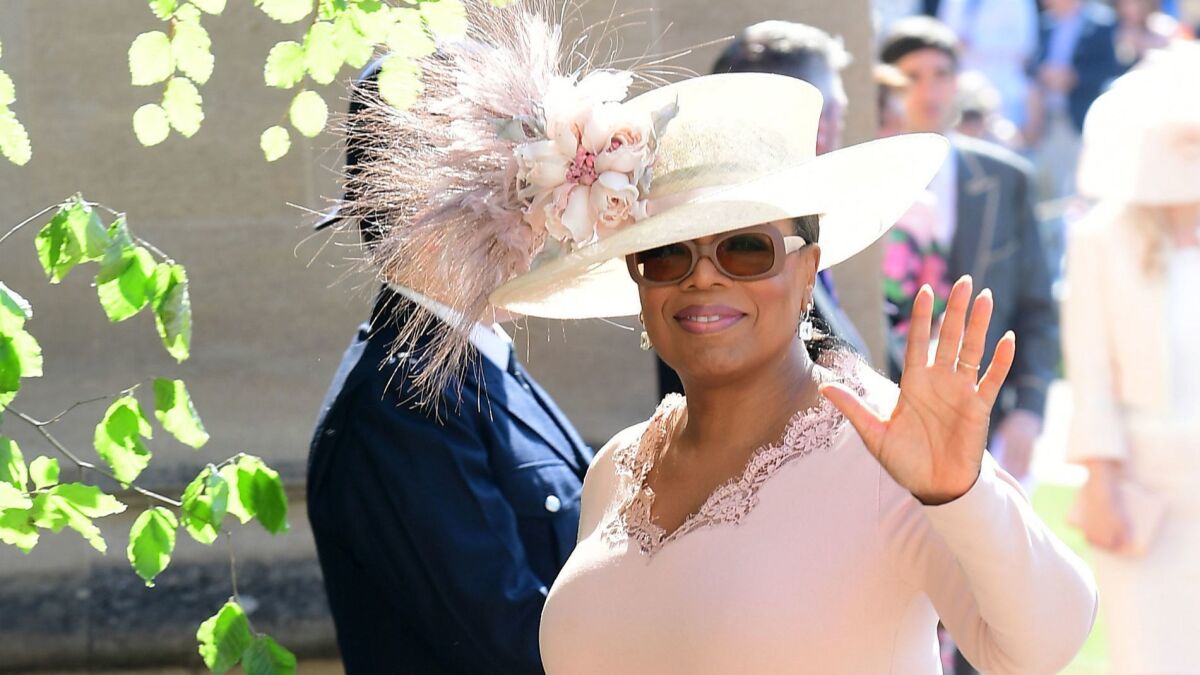 Oprah Winfrey has selected Anthony Ray Hinton's prison memoir "The Sun Does Shine: How I Found Life and Freedom on Death Row" as the latest pick for her popular book club.
Winfrey revealed her newest choice on "CBS This Morning" on Tuesday, with Hinton in attendance. "I hope every person who can hear our voice today buys this book," Winfrey said. "It's a true story of this man's anguish and the fact that he was mistreated and misjudged."
Hinton was convicted in Alabama of the 1985 murders of two restaurant employees and sentenced to death. In 2014, after years of appeals, the U.S. Supreme Court ordered that he be retried, ruling that Hinton's defense attorney had selected an unqualified ballistics expert witness.
The following year, prosecutors dismissed the charges against him. After his release, he told reporters, "The sun does shine. I want you to know there is a God. He sits high, but he looks low. He will destroy, but yet he will defend, and he defended me."
"The Sun Does Shine," co-written with Lara Love Hardin, quickly shot up the bestseller charts at Amazon. As of Wednesday morning, it was ranked at No. 2 among all books at the online retailer.
Winfrey discussed "The Sun Does Shine" in a video on her book club website, noting that she usually picks novels and not memoirs. "This story reads like an epic novel," she said. "He is a remarkable storyteller, and when you read it, you will be swept away into this unbelievable, dramatic true story."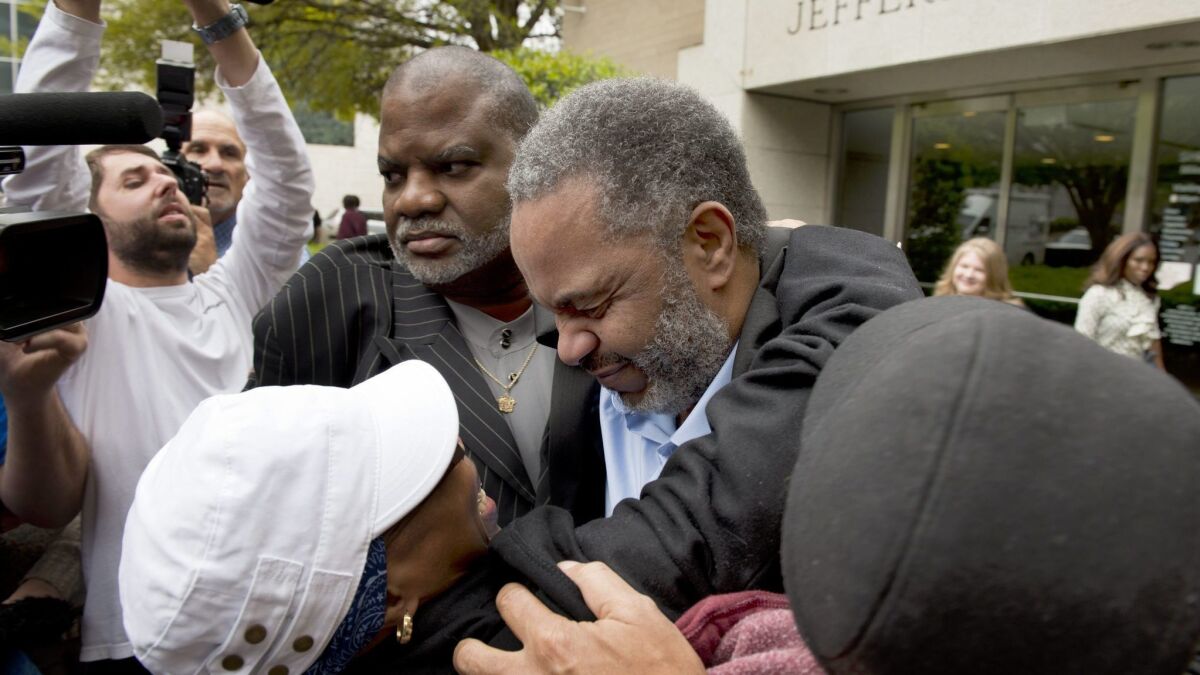 In an interview with Winfrey, Hinton said he started a book club while on death row.
"Most of the guys I was in with had dropped out of school in seventh or eighth grade," Hinton said. "I knew books would open their minds. I convinced the warden to let me do it. For the first, I chose 'Go Tell It on the Mountain.'"
"The Sun Does Shine" is the second Oprah book club pick in a row to tell the story of a man convicted of a crime he didn't commit. Her last choice, Tayari Jones' novel "An American Marriage," dealt with a couple torn apart after the man is wrongfully imprisoned for a sexual assault.
Get the latest news, events and more from the Los Angeles Times Book Club, and help us get L.A. reading and talking.
You may occasionally receive promotional content from the Los Angeles Times.