If the critics are right, maybe Sean Penn should stick to acting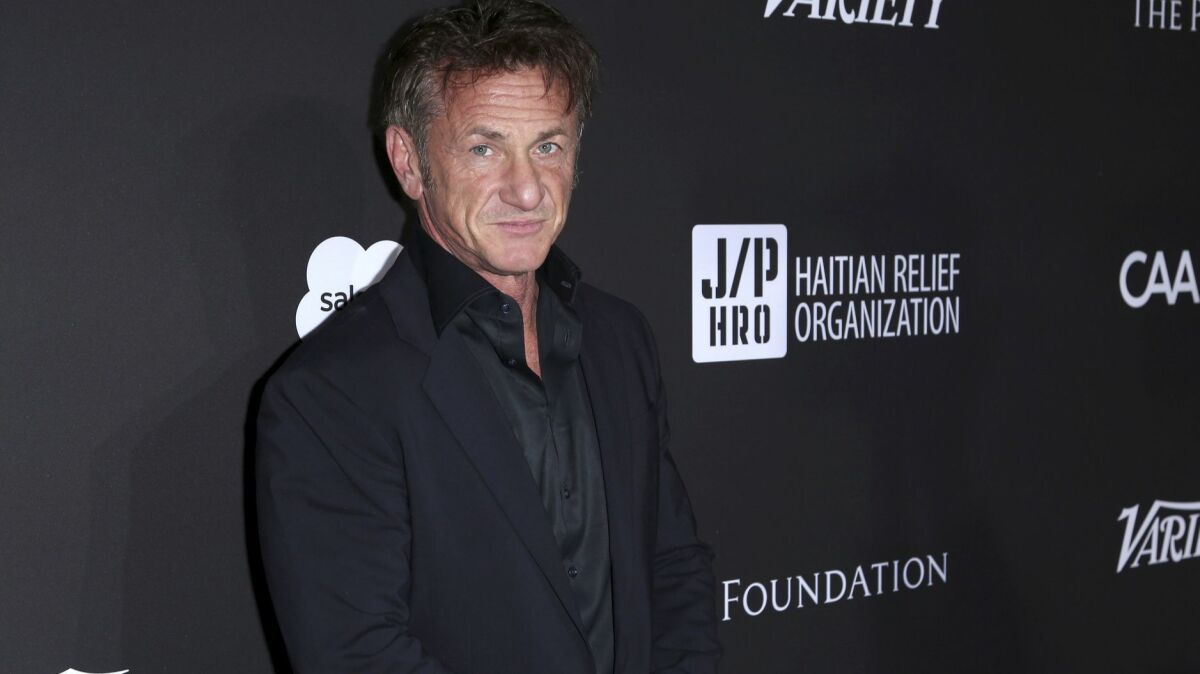 It's only been one day since the release of his novel "Bob Honey Who Just Do Stuff," but Sean Penn's foray into the world of literature already isn't going well for the Oscar-winning actor.
Penn's print debut — a version of "Bob Honey Who Just Do Stuff" was originally released as an audiobook — has been met with scathing reviews from critics and gleeful mockery from social media users who aren't impressed with Penn's absurdist comic novel.
A review of the novel by the Huffington Post's Claire Fallon, accompanied by the headline "Sean Penn The Novelist Must Be Stopped," went viral Tuesday. Fallon called the book "a 160-page self-own" and "a garbage novel... by a craggy white man with an unearned sense of intellectual superiority and a well-thumbed thesaurus."
"Often when critics compare a novel to a 'fever dream,' they mean it as a compliment, conveying that the book creates its own otherworldly universe and dream logic," Fallon wrote. "When I say that Bob Honey is reminiscent of a fever dream, I mean that it's nonsensical, unpleasant and left me sweaty with mingled horror and confusion."
Fallon highlighted several passages from the book, including, "While the privileged patronize this pickle as epithet to the epigenetic in equality of equals, Bob smells a cyber-assisted assault emboldened by right-brain Hollywood narcissists." She also calls out Penn for referring to a young black woman as a "juvie Jemima."
The novel didn't fare any better in the Washington Post. "What is Sean Penn thinking?" asks critic Mark Athitakis. "May he never quit his day job; Penn delivers prose as if he were gunning for a prize from the American Alliteration Association. 'Dreams died like destiny's deadwood,' he writes."
Many critics have noted Penn's odd penchant for alliteration, with the Huffington Post's Fallon offering the line "Hence, his life remains incessantly infused with her identity-infidelity, and her abhorrent ascensions to those constant salacious sessions of sexual solitaire she'd seen as self-regard" as an example.
The reaction from Twitter users to Penn's book was, perhaps predictably, rather unkind:
The news isn't all bad for Penn. Booklist says the book "succeeds spectacularly" (hey, alliteration!), and Kirkus, in a mixed review, said that Penn "pulls it off reasonably well."
As of Wednesday morning,"Bob Honey Who Just Do Stuff," published by Atria, was ranked No. 89 on Amazon's bestselling books list, in between James Dean's "Pete the Cat: Pete at the Beach" and Paulo Coelho's "The Alchemist."
It held the No. 1 spot, however, in the subcategory of "absurdist fiction."
---
Get the latest news, events and more from the Los Angeles Times Book Club, and help us get L.A. reading and talking.
You may occasionally receive promotional content from the Los Angeles Times.