'80s Icons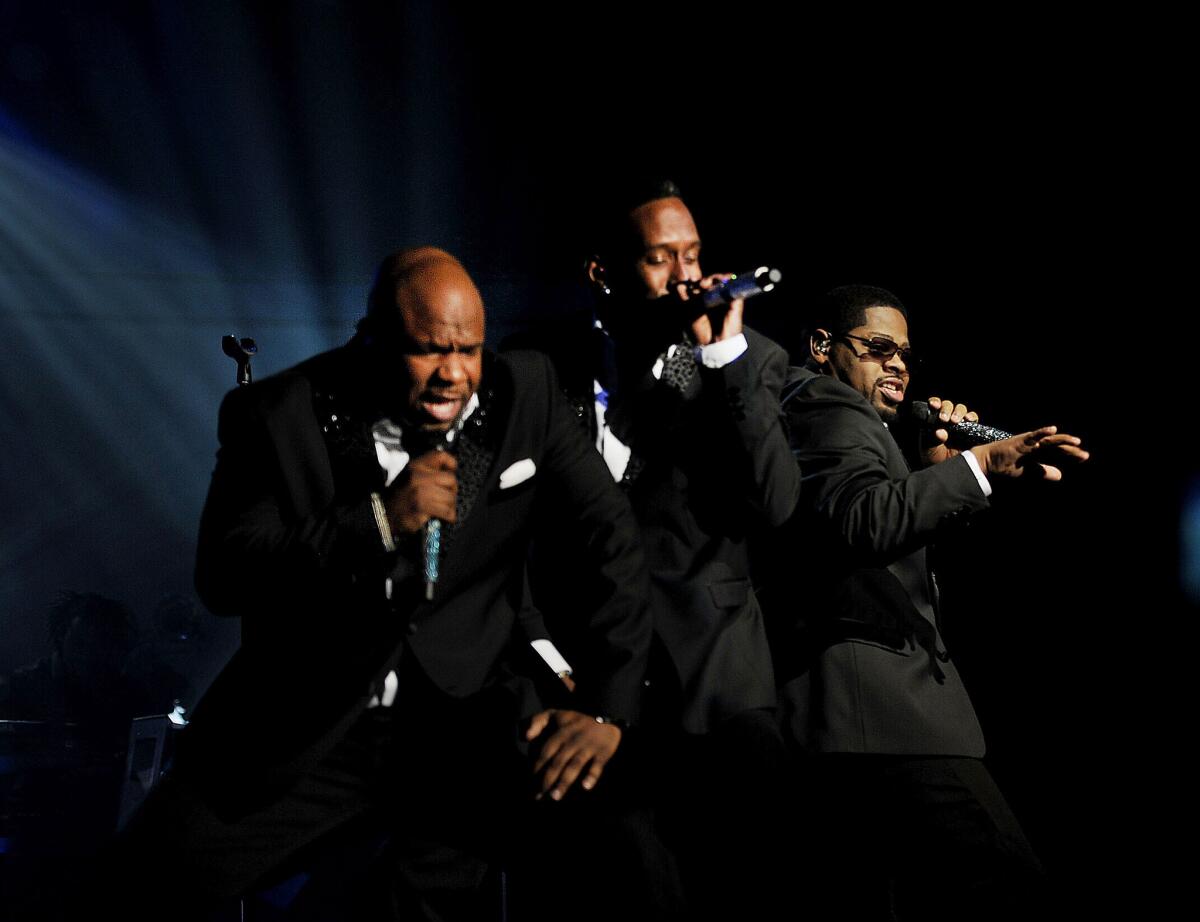 Love the '80s? Nostalgic fans of the era have a lot to look forward to this spring, as the city plays host to a handful of the decade's biggest hit makers.
Headlining the season, rock band Journey returns to the Joint at Hard Rock Hotel & Casino for a second residency, "Journey Las Vegas," with nine shows from May 3 to May 20. Concerts will feature songs off the group's seventh album, "Escape," and tunes from Journey's eighth record, "Frontiers."
"[We] decided to do the residency for several reasons," Journey co-founder and bassist Ross Valory shared exclusively with the Vegas Guide. "One, we did so well the last time we did a residency there. Why not again? Secondly, Las Vegas, as a destination for vacationers, is perfect for Journey to perform for people who come in from all over the world. 'The mountain comes to Muhammad!' Thirdly, we just really enjoy being there!"
Valory said another benefit of being on the same stage for several consecutive nights is that it gives him and the band more time to get acquainted with the space and its sound qualities.
"It allows us to really hone in on our performance," Valory explained. "And in a residency environment, it will be easy for us to change up the set list at any time. Attending fans should not be surprised by different selections of songs from night to night!"
Next door to Journey at the Hard Rock — Masters of Puppets, the world's premier tribute band to Metallica — will show off their thundering renditions of "For Whom the Bell Tolls" and "Enter Sandman" at the intimate venue Vinyl on March 10. Ticket holders should expect plenty of audience participation and a powerful party-like atmosphere.
"Masters of Puppets has played around the world! But no town sings louder and welcomes us more than Las Vegas," frontman Harley Hetfield told the Vegas Guide.
Seats for both Journey and Masters of Puppets can be purchased at the Hard Rock Hotel and Casino box office, online at www.axs.com or by calling 888.9.AXS.TIX.
And finally (and not to be outdone), '80s idols New Kids on the Block, Boyz II Men and Paula Abdul will bring their Total Package Tour to the T-Mobile Arena on May 28. NKOTB is slated to perform songs like "Step by Step" and "Hangin' Tough," while Abdul and Boyz II Men will deliver their legendary catalogue of No. 1 hits.
Tickets for the pop and R&B extravaganza start at $34.95 and are available online at www.t-mobilearena.com or in person at any MGM Resorts International box office.