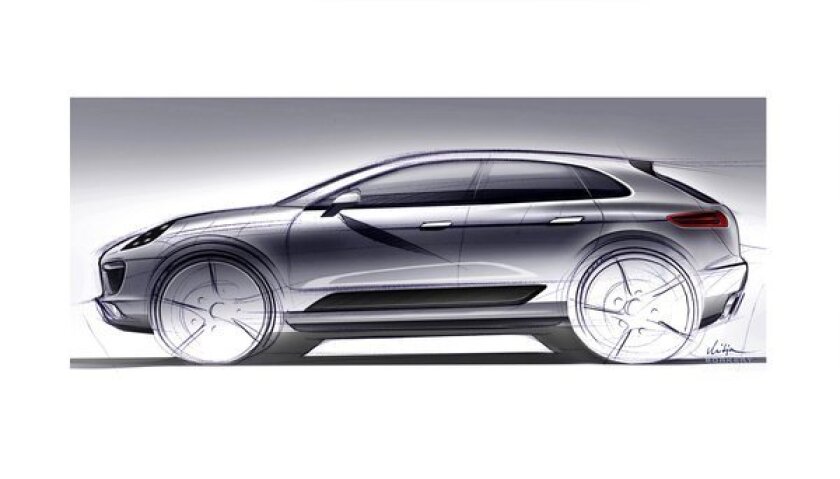 With September's Frankfurt Motor Show only a memory now, the automotive world has turned its attention to the next stop on the show circuit: Los Angeles.
On Wednesday, organizers of the 2013 L.A. Auto Show announced that 22 vehicles would be making their world debut at the show, with a total 56 vehicle debuts overall.
"As one of the world's largest media hubs and car buying markets, Los Angeles offers a unique combination of press exposure and valuable consumer contact," L.A. Auto Show President Lisa Kaz said in a statement.
BMW, Chevrolet, Ford, Honda, Hyundai, Jaguar, Land Rover, Mercedes-Benz, Mini, Nissan, Porsche, Subaru, and Toyota are scheduled to have global premieres at the show.
Some of the world debuts have already been announced: Porsche's all-new Macan compact SUV will be shown for the first time, alongside the company's all-new 911 Turbo cabriolet. Mini's all-new Cooper will make its auto show debut in L.A. Other debuts have only been hinted at: Mercedes will be bringing four world debuts to the show, with Nissan bringing two.
And, of course, rumors of debuts are swirling. Some say Chevrolet and GMC could bring their all-new compact pickup trucks -- the Colorado and Canyon -- to the City of Angels. A Cadillac ATS coupe, BMW 4-Series convertible, and big news from Jaguar (in addition to the concept crossover SUV it brought to Frankfurt) have all been whispered about.
In addition to the world debuts, the L.A. show will see plenty of North American debuts. These include cars that first showed up at the Frankfurt show: Mercedes' compact GLA250 crossover, Volkswagen's electric Golf, BMW's i8 plug-in hybrid sports car and Audi's A3 convertible.
An GM plans to bring its trio of recently announced full-size SUVs -- the Chevy Tahoe and Suburban, the GMC Yukon and the Cadillac Escalade -- to L.A.
The 2013 L.A. Auto Show will be open to media representatives only Nov. 19-21, and the general public Nov. 22-Dec. 1.
ALSO:
Nissan and Infiniti aren't ready to kick old models to the curb
Rare French coupe owned by Beatles' Ringo Starr headed to auction
Dodge teams up with 'Anchorman's' Ron Burgundy in new Durango ads

---