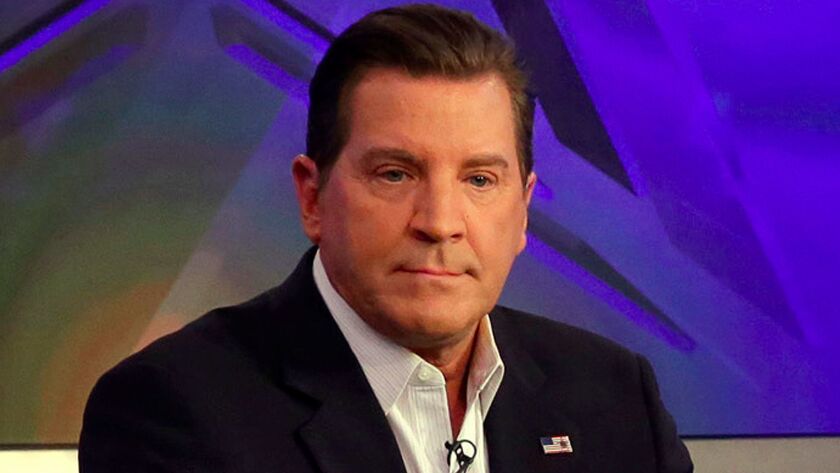 The 19-year-old son of former Fox News Channel host Eric Bolling was found dead on Friday afternoon, the same day it was announced that his father was parting ways with the network.
Bolling confirmed the news of the death of his only child, Eric Chase Bolling Jr., on his Twitter account.
"Adrienne and I are devastated by the loss of our beloved son Eric Chase last night. Details still unclear. Thoughts, prayers appreciated," he wrote.
Fox News also issued a statement: "We are very saddened to hear of the passing of Eric Bolling's son. Eric Chase was a wonderful young man and our thoughts and prayers are with the entire Bolling family."
According to several reports, Bolling Jr. was a student at the University of Colorado in Boulder.
Boulder police had no information beyond a statement that they are investigating an "unattended death" that occurred in the 900 block of 28th Street in the city. The body was discovered Friday afternoon, police said.
On Friday, Fox News announced the elder Bolling was leaving the network after an internal investigation into allegations that he had used his cellphone to send pictures of male genitalia to female colleagues.
The host of "Fox News Specialists" had been off the air since Aug. 5. He had been with Fox News since 2007 after a career as a commodities trader, first on Fox Business Network and eventually as part of the "The Five" on Fox News Channel.
Twitter: @SteveBattaglio
---