Breitbart News sees advertisers exit, calls Kellogg's decision 'un-American'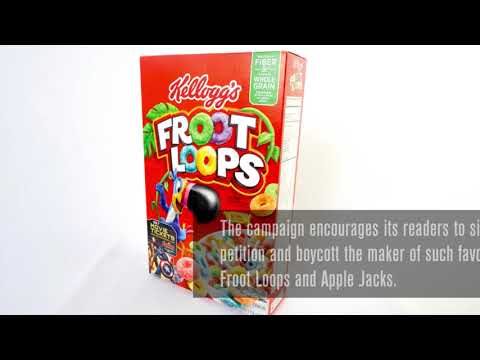 Since President-elect Donald Trump's victory, Breitbart News Network has experienced backlash from some advertisers. Dec. 1, 2016. 
The Breitbart News Network is seeing some of its advertisers head for the exit doors and is responding in typical Breitbart fashion: by going on the counteroffensive, labeling one of them as "un-American" and calling it a war on conservatism.
Since Donald Trump's victory in the presidential election, Los Angeles-based Breitbart has experienced a backlash from some advertisers who say that the online site conflicts with their corporate values.
Breitbart took a pro-Trump stance during the campaign, supporting the Republican candidate's views on immigration and national security. The company's executive chairman, Steve Bannon, who is on a leave of absence, was Trump's campaign manager and has been named chief White House strategist.
Although Bannon was quoted in Mother Jones as saying Breitbart is a platform for the alt-right — the ultraconservative movement associated with white nationalism — the news site has denied accusations that it engages in racist rhetoric. The company has stated that it isn't affiliated with the alt-right and that the brand of nationalism it espouses is political, not racial.
Breitbart is fighting back at one of the advertisers — the breakfast cereal maker Kellogg Co. — by launching a Twitter campaign #DumpKelloggs that encourages its readers to sign a petition and boycott the maker of such favorites as Froot Loops and Apple Jacks.
On Wednesday, Breitbart placed an article about its #DumpKellogs campaign in the top slot of its homepage. By early afternoon, the article had drawn more than 6,000 reader comments, many in support of the boycott.
"Kellogg's decision to blacklist one of the largest conservative media outlets in America is economic censorship of mainstream conservative political discourse. That is as un-American as it gets," Breitbart said in a statement.
The site said it has a community of 45 million loyal readers "who are also a powerful consumer group that reflects the values of mainstreet America." In October, the site drew 19.2 million unique visitors, up nearly 50% from 12.9 million visitors in the same month last year, according to data from ComScore.
The Kellogg Co. said in a statement that it regularly works with media buying partners to "ensure our ads do not appear on sites that aren't aligned with our values as set forth in our advertising guidelines."
Kellogg's guidelines state that it won't place ads in media that "encourages offensive behavior to others, or where the media is not consistent with our product or corporate image."
The cereal company said that it advertises on a large number of websites, "so occasionally something is inadvertently missed. In this case, we learned from consumers that ads were placed on Breitbart.com and decided to discontinue advertising there."
It is common for companies to buy online ads through third-party networks or ad exchanges that place the ads on numerous sites. As a result, many companies may not be aware of which sites on which their ads ultimately appear.
Other companies that have pulled their ads from Breitbart in recent weeks include the insurance giant Allstate and the ad exchange AppNexus.
"We determined that the site violates our hate speech prohibition," said Josh Zeitz, a spokesman for AppNexus. He said that Breitbart was never a direct client, but that some of AppNexus' technology partners made Breitbart's inventory available on its exchange.
A spokeswoman for Allstate declined to comment.
It remains unclear how much the loss in ad revenue will hurt Breitbart. The media company is privately held and doesn't discuss its business operations. But Chief Executive Larry Solov recently told the Los Angeles Times that the company relies on advertising for the majority its revenue and that it uses multiple ad networks.
The company said Wednesday that Kellogg's decision "will make virtually no revenue impact." It said the move by Kellogg and other companies represents an escalation in the war "against conservative customers whose values propelled Donald Trump into the White House."
Breitbart is rumored to receive significant backing from the hedge fund billionaire Robert Mercer, who has been a key supporter of Trump. The site was founded a decade ago by journalist Andrew Breitbart, who died in 2012, and has an editorial staff of about 100 worldwide.
The site has seen a surge in popularity in the months leading up to the election and is planning to expand its footprint into France and Germany to capitalize on the nationalist movements gaining steam in Europe as a result of the continent's refugee crisis.
On Wednesday, some of Breitbart's top brass took to social media to take aim at the advertising defectors, describing Kellogg as "bigotry for breakfast."
"Far, far, far more bigotry comes from the left than the right," said Alex Marlow, Breitbart's editor in chief, on Twitter.
Twitter: @DavidNgLAT
ALSO
After beating back rival for House leadership post, Nancy Pelosi says Democrats are ready for Trump
Trump says he saved American jobs, but he hasn't shown how he can turn the victory into policy
Trump taps Wall Street executive and Hollywood producer Steven Mnuchin for Treasury secretary
Inside the business of entertainment
The Wide Shot brings you news, analysis and insights on everything from streaming wars to production — and what it all means for the future.
You may occasionally receive promotional content from the Los Angeles Times.