Disney's deal to buy Fox studio could bring substantial layoffs, analysts say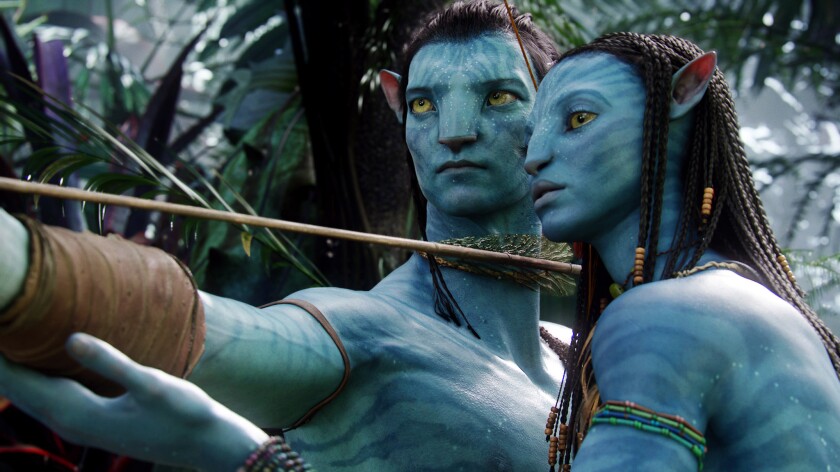 Walt Disney Co.'s imminent purchase of much of 21st Century Fox may be a boon to investors as the company moves to bulk up on assets that will help it compete in a rapidly changing media industry. But the deal, expected to be announced Thursday, also could bring substantial job cuts in Southern California.
As of Wednesday afternoon, the companies were sewing up a plan for Disney to acquire much of Rupert Murdoch's media empire for about $60 billion. Any agreement is sure to face a lengthy regulatory review, meaning the combination would not close for about a year.
The merger could result in hundreds of layoffs for Fox employees in the coming years because the companies have many overlapping departments and Disney would look to wring savings, analysts said. Prominent media analyst Michael Nathanson said in a recent research report that a deal could result in an estimated $2.5 billion in synergies.
In a conference call with investors after the deal was announced early Thursday, Disney said the acquisition is expected to result in at least $2 billion in cost savings related to "efficiencies" from the combination of the businesses. The savings will be fully realized by 2021.
"The layoffs will happen, in all likelihood," said Gene Del Vecchio, a marketing professor and entertainment industry expert at the USC Marshall School of Business. "They're apt to be large. When you combine Disney with Fox, you get tremendous synergy."
In a Thursday morning call with investors, Lachlan Murdoch gave a shoutout to Fox employees and acknowledged the stress of the transaction: "Sometimes the right decisions are the hardest ones."
The impact on employees will depend on how Burbank-based Disney decides to fold in the Fox assets, including the 20th Century Fox film and TV studio and cable networks such as FX. Disney would pay up to $29 a share for the assets in an all-stock deal, according to the Wall Street Journal. The transaction would give Fox shareholders a 25% stake in Disney, people familiar with the matter said.
New York-based 21st Century Fox, which employs 23,000 people, will hold onto the Century City studio lot, sources said. Fox News Channel, Fox's broadcast network and the FS1 sports cable network are also not for sale.
Fox employees have been feeling the stress of an impending sale since it became clear weeks ago that Rupert Murdoch, the company's executive chairman, was looking to break up the empire he built.
"There are a lot of people who don't know anything, and that is creating great anxiety," said one Fox employee who spoke on condition of anonymity.
Fox's film studio, based in Century City, employs about 3,200 people and is likely to face substantial cuts. Disney and Fox both have teams that handle film distribution, marketing and back-end business operations — divisions that would likely be reduced at Fox in an acquisition.
In 2008, New Line Cinema shed hundreds of jobs when Time Warner Inc. merged the studio with the larger Warner Bros. operation.
"The merger of two studios creates a situation where there's going to be some redundancies," said Kevin Klowden, Los Angeles-based managing economist at the Milken Institute. "That's a given at this point. The main issue then, is how independent does Fox remain?"
Fox's movie slate would probably be reduced once absorbed into Disney, which focuses almost exclusively on blockbusters from its divisions such as Marvel Studios, Pixar and Walt Disney Animation Studios and Lucasfilm. Including Fox Searchlight, the company's 2017 lineup includes 25 films, triple the number Disney releases.
Disney is said to be especially interested in Fox franchises such as Marvel's "X-Men" series and James Cameron's "Avatar," which it can exploit across its theme parks and other divisions. Disney has already added an "Avatar" attraction at Animal Kingdom in Orlando, Fla.
Less clear is what will happen to the live action movies Fox has long specialized in, including R-rated comedies and action films such as "Deadpool." Fox's upcoming releases include the musical "The Greatest Showman," starring Hugh Jackman as P.T. Barnum, scheduled for a Dec. 20 debut.
Industry executives outside Fox and Disney have speculated that a Fox label within Disney would function similar to Sony Pictures' TriStar, which handles commercial movies for more grown-up audiences.
Another question is what happens to Fox Searchlight, the specialty division that has been a reliable funnel of Oscar contenders, including best picture winners "Slumdog Millionaire," "12 Years A Slave" and "Birdman." Fox Searchlight scored multiple Golden Globes nominations this week for Guillermo Del Toro's "The Shape of Water" and the drama "Three Billboards Outside Ebbing, Missouri." Other than animation and technical categories, Disney has mostly stayed out of the Oscar races.
The changes could trigger some high-level departures at Fox. Fox insiders have speculated that respected female executives Stacey Snider, who became chairman of 20th Century Fox last last year, and Fox Television Group Chairman Dana Walden could be tapped by other companies.
The TV production business, which makes shows such as "This Is Us," "The Simpsons" and "Modern Family," will not be as hard-hit, analysts said. Disney is looking to build its content for its direct-to-consumer service, and Fox supplies hit TV content to multiple networks including Fox Broadcasting Co.
"I would predict TV will be less bloody than one would at first suspect," said Brian Frons, former president of ABC Daytime and a lecturer at the UCLA Anderson School of Management. "I think this deal isn't driven by synergy but driven by scale."
For the entertainment industry at large, Disney buying Fox will have enormous ramifications. The movie business has long had six major studios competing for market share, with Fox recently performing in the middle of the pack. If the deal happens, the number of studios would drop to five — Disney, Universal, Warner Bros., Sony Pictures and Paramount Pictures. That will result in lower entertainment employment, said Klowden.
"I expect the number of movie productions to go down," Milken's Klowden said. "It's going to have a cooling effect, to some degree, on employment."
Times staff writer Meg James contributed to this report.
ALSO
Disney buys much of Rupert Murdoch's 21st Century Fox in deal that will reshape Hollywood
Here's what Disney is acquiring in its blockbuster deal with 21st Century Fox
Massive Disney-Fox deal expected to get close antitrust scrutiny
---
UPDATES:
Dec. 14, 7:30 a.m.: This story has been updated with comments from Lachlan Murdoch.
Dec. 14, 5:50 a.m.: This story has been updated with details from a Disney conference call with investors.
This story was originally published on Dec. 13 at 5:10 p.m.
---
Inside the business of entertainment
The Wide Shot brings you news, analysis and insights on everything from streaming wars to production — and what it all means for the future.
You may occasionally receive promotional content from the Los Angeles Times.