Kevin Tsujihara out as CEO of Warner Bros. amid sex scandal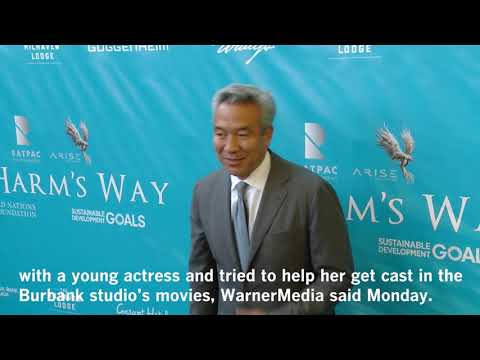 Kevin Tsujihara will step down as CEO of Warner Bros.
Two weeks ago, Warner Bros. Chairman and Chief Executive Kevin Tsujihara seemed to be on the rise. His new boss at AT&T Inc.-owned WarnerMedia had just given him an expanded role at the company after the Burbank studio notched a record year at the box office and secured a flurry of deals with key producers.
That all came to a sudden end Monday, when Tsujihara quit amid allegations that he had an affair with a young aspiring actress in 2013 and tried to help her get parts in movies and television shows.
Tsujihara's stunning exit, announced by WarnerMedia CEO John Stankey, came less than two weeks after the publication of salacious text messages between British actress Charlotte Kirk and Tsujihara, 54.
The texts were revealed in a lengthy Hollywood Reporter article that detailed the relationship and the ensuing campaign to get her meetings and auditions. Kirk appeared in minor roles in two Warner Bros. movies: the 2018 caper film "Ocean's 8" and the 2016 New Line Cinema romantic comedy "How to Be Single."
"It is in the best interest of WarnerMedia, Warner Bros., our employees and our partners for Kevin to step down as chairman and CEO of Warner Bros.," Stankey said in a statement. "Kevin has contributed greatly to the studio's success over the past 25 years, and for that we thank him. Kevin acknowledges that his mistakes are inconsistent with the company's leadership expectations and could impact the company's ability to execute going forward."
Tsujihara's downfall marks a dramatic reversal for the veteran entertainment executive, who for six years has led the company behind such lucrative film franchises as Batman, Harry Potter and Lego, as well as TV shows including "The Big Bang Theory" and "The Kominsky Method."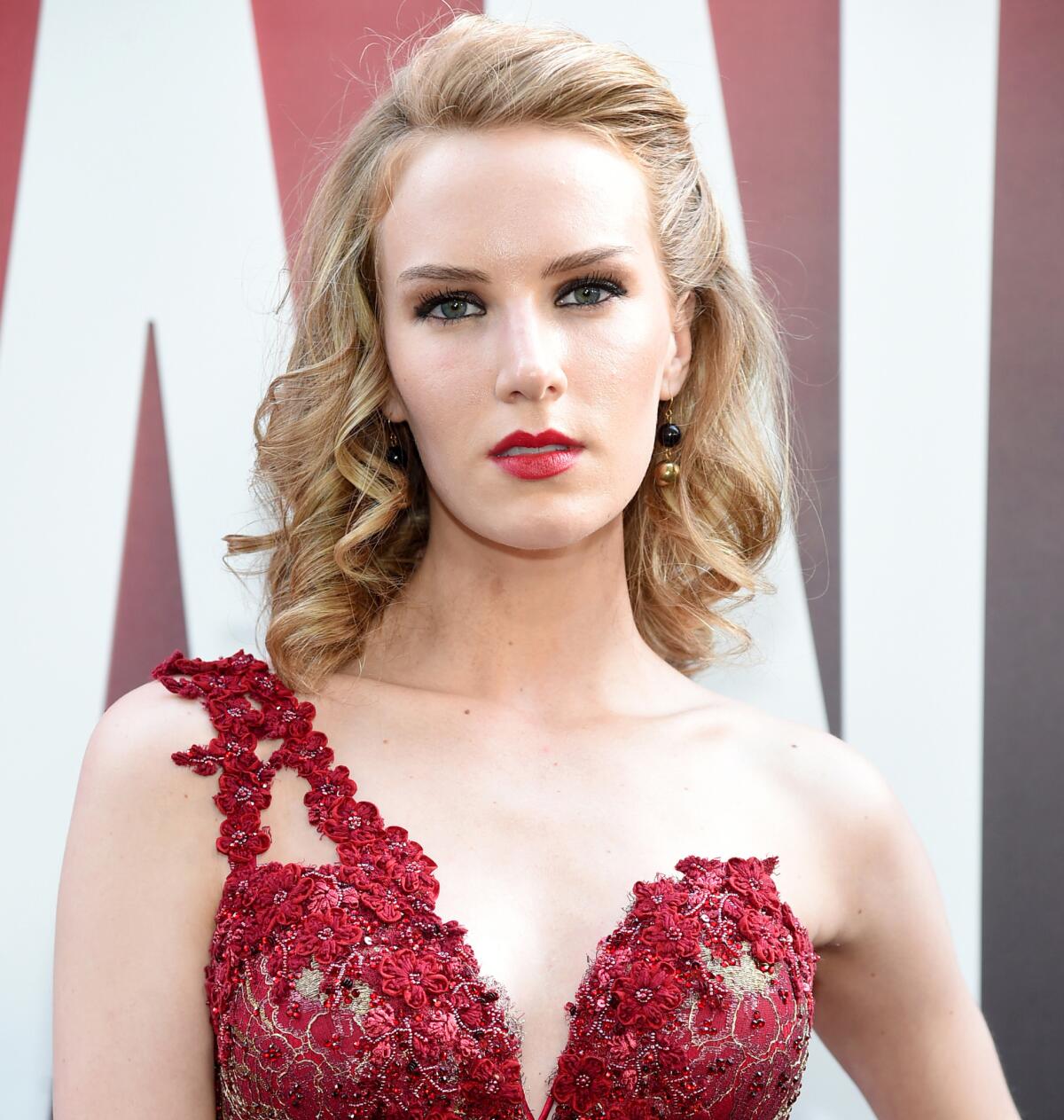 Tsujihara is the latest media figure to be toppled in the #MeToo era, which has exposed sexual misbehavior by multiple executives, politicians and TV personalities.
It was initially unclear whether Tsujihara would survive the allegations, which WarnerMedia began investigating with an outside law firm after they came to light March 6. Unlike instances involving other top executives in Hollywood, including CBS Corp. Chairman Leslie Moonves, the accusations against Tsujihara did not include harassment or assault. Kirk, in a statement, denied any wrongdoing by Tsujihara and said he had not promised her anything. WarnerMedia, at the time, said an earlier investigation conducted by the law firm Munger, Tolles & Olson did not find anything improper about the woman's casting.
However, the situation became untenable as the revelations threatened to damage Warner Bros.' reputation with talent and agencies and inhibit its ability to do business in Hollywood at a crucial time for the studio. Warner Bros. is expected to be a major supplier of film and TV content for WarnerMedia's upcoming streaming service, which is meant to compete with Netflix and soon-to-be-launched initiatives by Walt Disney Co. and Apple Inc.
The texts between Tsujihara, Kirk and two major film producers echoed perceptions about Hollywood's notorious "casting couch" culture, in which sex is exchanged for opportunities.
"Over the past week and a half, I have been reflecting on how the attention on my past actions might impact the company's future," Tsujihara said in a memo to employees. "I love this company and the people that make it so great.… However, it has become clear that my continued leadership could be a distraction and an obstacle to the company's continued success."
The scandal blew up at an awkward time for AT&T, WarnerMedia and Stankey. AT&T took over the company formerly known as Time Warner Inc. last year in an $85.4-billion deal, and the Dallas phone giant just last month beat the U.S. Justice Department's final legal challenge to the acquisition. WarnerMedia also includes premium TV network HBO and Turner networks, including CNN, TBS and Turner Classic Movies.
Just two days before the scandal erupted, Stankey had given Tsujihara a larger role overseeing animation at the company, including Cartoon Network and Adult Swim, amid a broad shake-up. In addition to promoting Tsujihara, Stankey on March 4 tapped former NBC chief Bob Greenblatt to run HBO and Turner networks TNT and TBS. HBO chief Richard Plepler and Turner President David Levy departed. With the departure of Tsujihara, all the senior executives from the Time Warner era have left, with the exception of CNN Worldwide President and WarnerMedia News and Sports Chairman Jeff Zucker.
WarnerMedia has not yet named a replacement for Tsujihara, and the company's investigation into the sex-for-roles allegations is ongoing, WarnerMedia said. After the allegations, Tsujihara's attorney, Bert H. Deixler, said Tsujihara "had no direct role in the hiring of this actress."
The effort to replace Tsujihara will be closely watched by women's rights advocates and analysts in Hollywood and beyond, who have criticized WarnerMedia for its male-dominated executive ranks.
WarnerMedia is expected to consider high-profile women for the top studio job, including 20th Century Fox Film Chairman and CEO Stacey Snider, who will leave her current position when the company completes its sale to Walt Disney Co. Snider, who could not be reached for comment, took the reins at the Fox film studio in 2016 after leading Steven Spielberg's DreamWorks Studios and Universal Pictures.
Stankey, in a note to employees, said he would announce an interim leadership structure for Warner Bros. on Tuesday.
Tsujihara's exit ends a 25-year career at Warner Bros. The grandson of Japanese immigrants and the son of a Northern California egg farmer, Tsujihara joined the studio in 1994 and spent much of his tenure overseeing the studio's digital distribution, video games and DVD sales businesses. He was named chief executive of Warner Bros. in 2013, after a two-year battle to succeed Barry Meyer as the head of the storied company.
Tsujihara, who had a reputation as a low-key executive, was not the obvious choice to lead one of Hollywood's oldest and most powerful institutions. As head of Warner Bros.' home video division, he oversaw one of the least glamorous corners of the business. Nonetheless, he beat out two hard-charging entertainment industry veterans: television group President Bruce Rosenblum and film chief Jeff Robinov.
Since taking over, Tsujihara has been credited with shaping a clear strategy for the studio built around franchises such as DC superheroes, J.K. Rowling's vast Harry Potter world and the animated Lego pictures. He helped persuade Rowling to write a series of films based on her book "Fantastic Beasts and Where to Find Them."
Although not every movie has worked and DC long struggled to compete with Disney's Marvel Studios, Warner posted a global box office total of $5.6 billion in 2018, a record for the company, thanks to hits including "Crazy Rich Asians," "Aquaman" and "A Star Is Born."
But Tsujihara was dogged in the last year and a half by persistent rumors about his behavior. The whispers were exacerbated by Tsujihara's association with director-producer Brett Ratner, who in 2017 was accused of sexual misconduct by six women who spoke with The Times. Ratner denied the allegations.
In September, The Times and other media outlets received an anonymous email addressed to Stankey, describing an actress with the initials "CK" who received roles in Warner Bros. movies in exchange for her silence about the sexual behavior of a "senior level executive at Warner Bros."
Tsujihara and Kirk were introduced by Australian casino billionaire and financier James Packer, with whom Kirk had a fling, in 2013, according to the texts uncovered by the Hollywood Reporter. At the time, Packer and Ratner were trying to secure a $450-million film co-financing pact with the studio. Kirk, in her texts, pressured the men about getting her roles in Warner Bros. productions.
"I don't usually call about casting about these types of roles," Tsujihara wrote to Kirk in response to an inquiry about a television show, according to the Hollywood Reporter story. "It's fine, I just need to be careful."
Later, according to the Hollywood Reporter, Kirk texted Ratner and suggested she was "used as icing on the cake" for the deal between Warner Bros. and Ratner's company. In an exchange with Packer, she wrote: "I didn't expect to be part of a business deal so all I'm asking is u just help me with a couple of roles it's not big deal and then we'll just put this all behind us."
Through a spokesman, Kirk denied having anything to do with the slate financing deal between Warner Bros. and Packer and Ratner's company, RatPac-Dune Entertainment.
Warner Bros. last year declined to renew its deal with RatPac-Dune.
On March 13, Kirk issued an additional, longer statement in which she blasted her portrayal in the media as "conjecture and hearsay" and emphatically denied leaking her text messages to the Hollywood Reporter, but did not dispute the veracity of the texts.
She said she was 19 in 2013, the year the alleged affair with Tsujihara began, adding that she was "possibly a little arrogant and definitely very naive" at that time. She also plugged her roles in the upcoming films "Nicole & O.J." and "The Reckoning," a movie Kirk co-wrote that is in pre-production.
"I acknowledge I may have made some poor choices and I'm sorry for that, but I've learned from my mistakes since then and have grown a lot, as a person, as a woman, and as a professional actor," she wrote.
Times staff writer Meg James contributed to this report.
Inside the business of entertainment
The Wide Shot brings you news, analysis and insights on everything from streaming wars to production — and what it all means for the future.
You may occasionally receive promotional content from the Los Angeles Times.