Sinclair suiting up to be a major player in TV sports with purchase of 21 local channels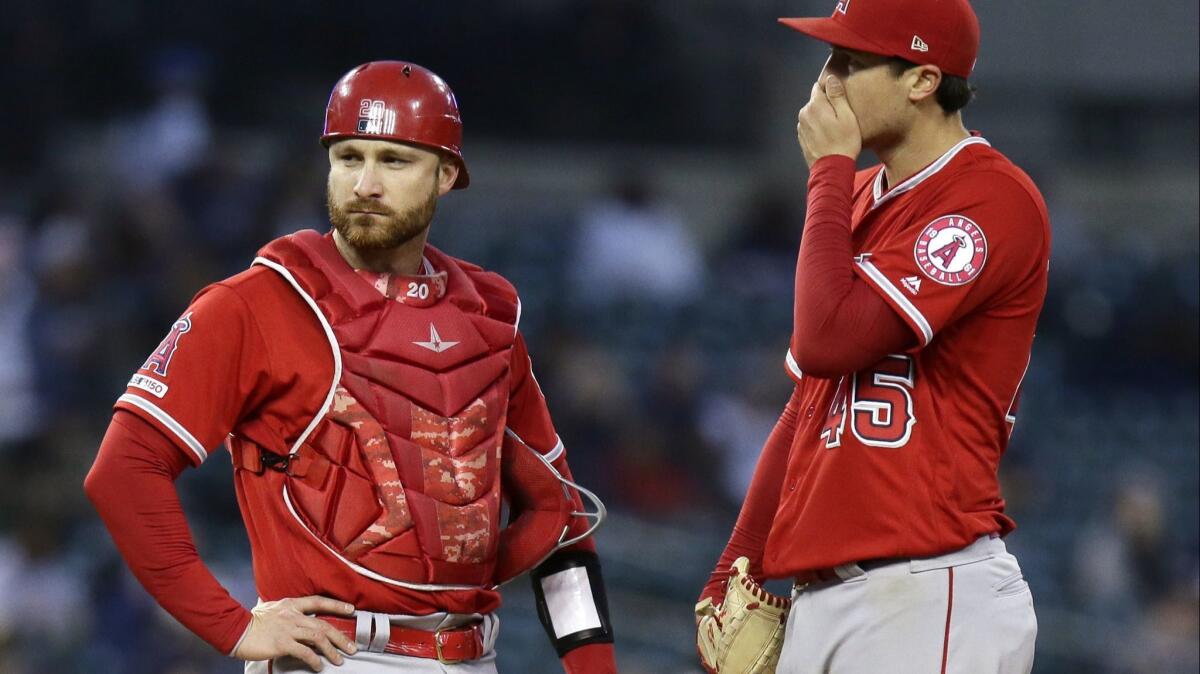 There's a new player in Los Angeles' crowded TV sports market.
Sinclair Broadcast Group late last week scooped up 21 regional sports networks that had long been part of Rupert Murdoch's Fox Sports empire. Sinclair agreed to pay $9.6 billion in what turned out to be a lackluster auction for the popular channels, including Fox Sports West, Prime Ticket and Fox Sports San Diego. The local outlets televise Angels, Clippers, Kings, Ducks and Padres games.
Walt Disney Co. was under pressure to sell the network chain it acquired in March as part of its $71.3-billion purchase of much of Murdoch's entertainment empire. The U.S. Justice Department was concerned that Disney, which also owns ESPN, would have too much control over TV sports, so it set a 90-day deadline for the Burbank entertainment company to unload the channels, which resulted in a fire sale.
Sinclair Broadcast is one of the nation's largest owners of TV stations with 191 outlets, including stations in Baltimore; Cincinnati; Little Rock, Ark.; and Reno, Nev. The company, which also owns the Santa Monica-based Tennis Channel, soon will become a major force in TV sports.
"If there ever was a transaction that qualifies as transformational, this one certainly would be it," Christopher S. Ripley, chief executive of Sinclair Broadcast Group, said in an interview with The Times.
The deal, which is expected to be complete by the end of September, comes just three months after Sinclair formed a partnership with the Chicago Cubs to build a TV channel around the baseball team. Sinclair is working on a separate deal with Amazon.com to buy the New York Yankees-centered YES network for about $3.5 billion. Ripley declined to discuss that potential deal.
The Times spoke with Ripley, who previously was a managing director and head of the Los Angeles office of UBS Investment Bank, about Sinclair's motivation and plans for the channels. The interview was edited for clarity and space.
Why was Sinclair interested in these channels?
We are the largest local news producer in the country and, over the last few years we also have done more in sports. We have a wrestling promotion, we do high school sports and we also bought the Tennis Channel, which is based in L.A. It's part of a strategic move to focus on news and sports — the two pillars of live viewing — in the local communities that we serve.
We saw a flood of new money into production of general entertainment, first by cable channels and now by big tech companies. We are relatively small in the media and tech landscape, and it became obvious to us that we would never be able to compete in a market where so much money was being thrown around.
The auction didn't turn out to be a frenzied bidding war as Disney had hoped.
When we saw the Department of Justice was going to require Disney to divest the channels, we knew that we wanted to play. We looked at the other strategic bidders with deeper pockets ... Comcast, AT&T/DirecTV, Fox, CBS and Disney ... but they were not going to be in the auction. So it was really just us and the financial players. We ended up getting it for just a fantastic valuation.
Los Angeles' TV market is crowded, particularly for regional sports networks (RSNs). Do you have any plans to combine Fox Sports West and Prime Ticket into one channel?
No. We do not have any plans to consolidate the RSNs that we are about to buy. We need a chance to familiarize ourselves with the operations of these channels before big decisions like that can be made.
Can L.A. continue to support five local sports channels? Do you see a path to merging with the Spectrum-owned Lakers channel or the Dodgers-owned SportsNet LA?
A big, wealthy market like L.A. can support many RSNs. These channels still are a bargain-basement price for what you get in terms of the volume of games and being able to watch your favorite local team. It's an incredible value to consumers, particularly when compared to in-person entertainment options. But can there be some combinations in L.A. that could help with distribution of some channels? Who knows? We are open to discuss possibilities but there are no plans for anything specific.
You teamed up with the Chicago Cubs, but weren't you spooked by the situation here in L.A. with the Dodgers' channel, which has limited distribution and lower viewership?
The situation in Chicago is quite different than in L.A. In Chicago, you had all four local teams on one network, which is obviously not the case in L.A. We took the most popular team of the four — the Cubs — and we are building a network around them. It's a Cubs town, the fan base is incredibly loyal, and we think the market can easily support that.
Do you have plans to offer individual channels to consumers as a streaming option?
I certainly do not see that as a smart move in the near term. But you never know in the long term. The problem with offering the channel a la carte is that would undercut all of your distribution partners — and that would not be a very smart thing to do.
The Fox Sports name will be retired; how do you plan to brand these channels?
No decisions have been made. Stay tuned.
Will you run high school sports on these channels?
We've had tremendous success with high school sports. Some of the high school sports we put on our airwaves have higher ratings than prime-time broadcast shows. But that will be a market-by-market decision. It really just depends on the community and whether there is enough demand for local high school sports.
How does Sinclair plan to capitalize on legalized betting?
We think the legalized betting wave will be a huge tailwind. It was a key selling point for us. Legalized gambling massively increases viewer engagement and ratings. That's a great thing for these RSNs, which have a huge volume of games. The Fox RSNs do 5,300 live sporting events a year. There is increased advertising which will come from the increased engagement and also the betting houses that will advertise in those games. And the third element is in-play gaming, which is integrated into the media. If you choose — not everyone will want to participate in betting — there will be a second screen with stats, extra information and choices for betting while the game is going on.
Some fans have expressed concern about Sinclair's conservative politics. Will viewers be able to discern the company's political leanings through its sports broadcasts?
The political views of our liberal and conservative commentators are shared only in opinion segments, which are distinguished from our news broadcasts. The RSNs and their programming will focus on sporting events and content.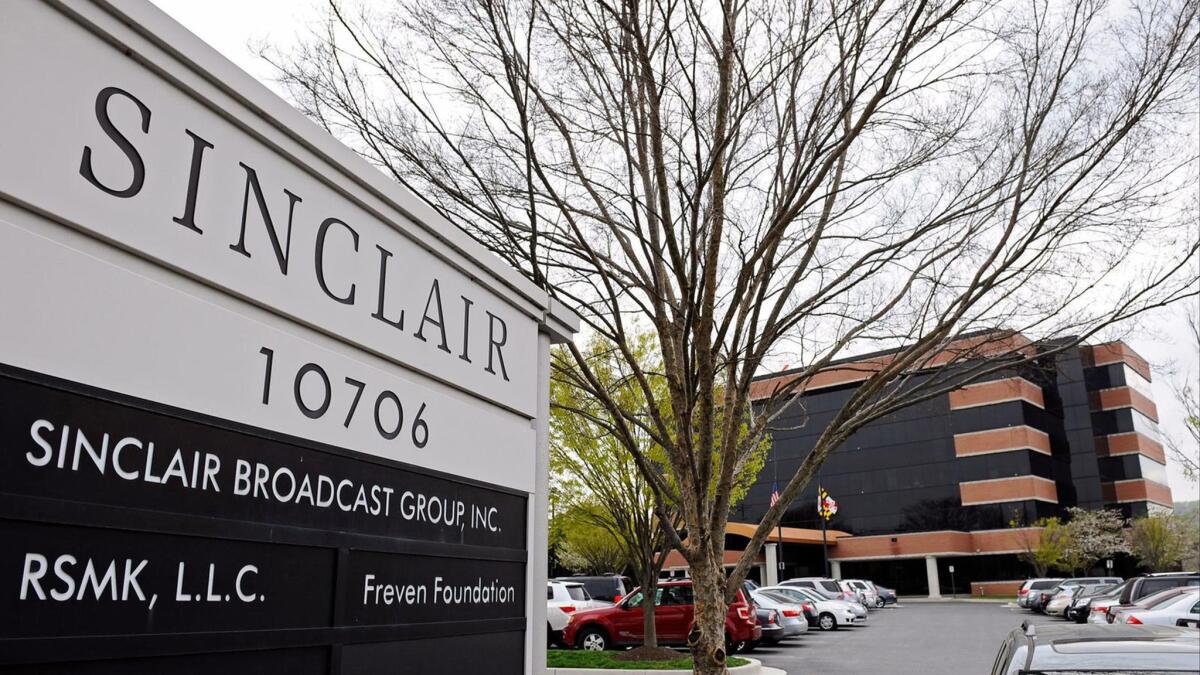 Twitter: @MegJamesLAT
Inside the business of entertainment
The Wide Shot brings you news, analysis and insights on everything from streaming wars to production — and what it all means for the future.
You may occasionally receive promotional content from the Los Angeles Times.