World's airlines on pace to pocket record $39 billion in profits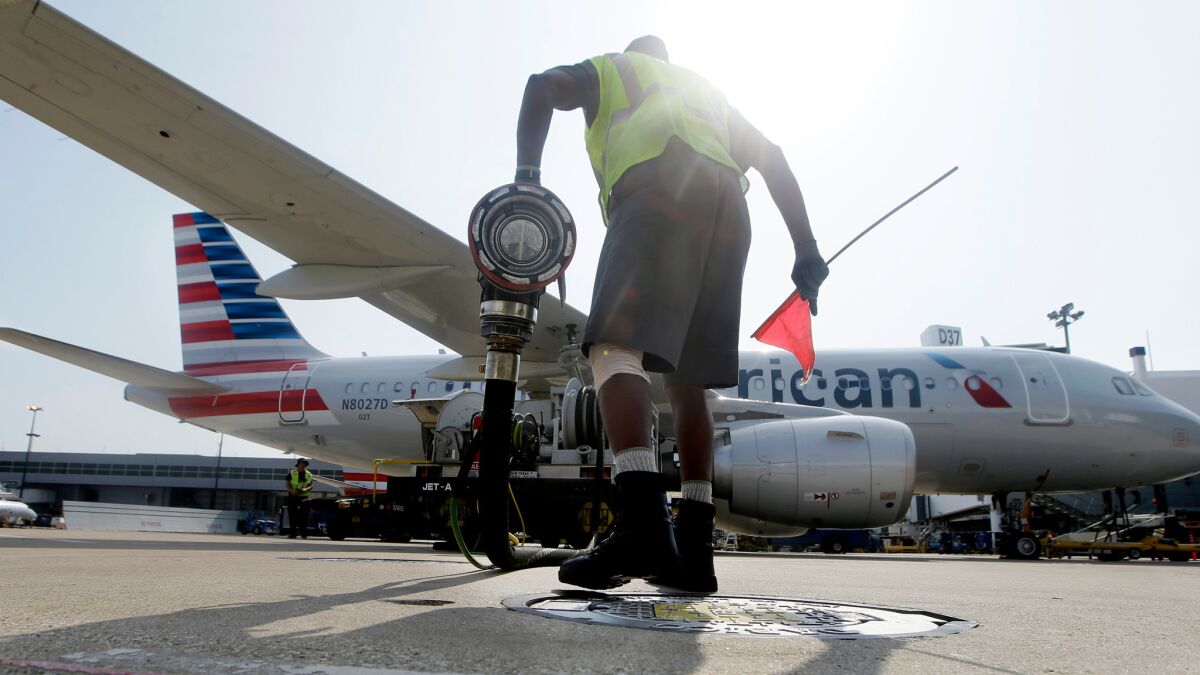 Noted investor Warren Buffett once warned that investing in airlines was "a death trap."
He may be rethinking his view on the airline industry now that the trade group for the world's carriers has predicted that the industry will pocket a record $39.4 billion this year.
Alexandre de Juniac, director-general of the International Air Transport Assn., told a gathering in Singapore pn Thursday that the $39.4 billion in net profit for 2016 represents the second year in a row that the industry will generate a return on investment higher than 9%.
"It seems that we are living in extraordinary financial times," he said.
By comparison, the airline industry reported $5 billion in combined profit in 2006, with a return on investment of 4.7%, according to the IATA.
De Juniac attributed the robust earnings to lower fuel costs and resilient demand from air travelers. Jet fuel prices in the U.S. have dropped more than 50% in the last two years.
De Juniac noted that 60% of the world's airline profit are generated by U.S. carriers.
But he warned that the industry's good times could come crashing down if fuel prices surge or an act of terrorism kills demand for air travel.
"These are realistic — if not pleasant — questions," he said. "I am not making any predictions by asking them. But they should point us in the direction of vigilance."
Airline critics, including passenger advocates, say airlines have not set aside enough of their earnings to lower fares and increase legroom for economy travelers.
For example, Flyersrights.org, a nonprofit passenger rights group, has collected nearly 35,000 signatures on a petition that asks, among other changes, that Congress impose a minimum legroom standard on all U.S. carriers.
To read more about the travel and tourism industries, follow @hugomartin on Twitter
MORE FROM BUSINESS
Why do customers flock to one dress and ignore another? Stores turn to heat mapping to figure out.
What you should do if you have a Yahoo account
Marriott closes $13-billion purchase of Starwood to become world's largest hotel chain
---
Sign up for the California Politics newsletter to get exclusive analysis from our reporters.
You may occasionally receive promotional content from the Los Angeles Times.