Want to design theme park attractions? CalArts has a new degree for you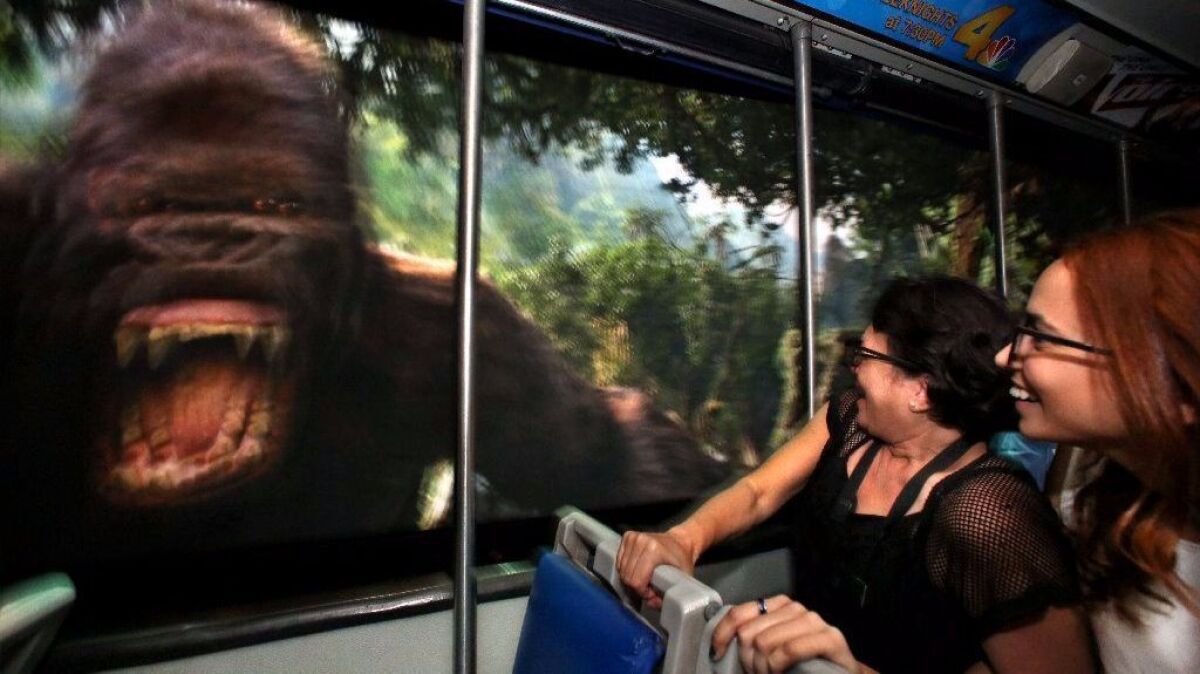 With theme park visitors demanding fresh thrills and more interactive attractions, California Institute of the Arts is launching a degree program to turn out designers of next-generation rides for the nation's $200-billion industry.
Valencia-based CalArts is set to announce Friday a new bachelor of fine arts degree in design that specializes in experience design and themed entertainment, taught primarily by former and current workers in the theme park industry.
Travis Preston, dean of CalArts' School of Theater, said the specialized degree is intended to address the demand by theme parks for designers to create new, immersive attractions, using state-of-the-art technology.
"There is a hunger for creative energy and especially new, creative energy coming from the younger generation," he said.
Although colleges in South Carolina and Florida already offer courses in theme park design, CalArts students will be taught by industry experts, including Jason McManus, art director at Thinkwell Group, a Burbank company that has designed attractions in the U.S. as well as far-flung spots in places such as China, Turkey, South Korea and Brazil.
Other instructors include Michael Jung, creative executive at Walt Disney Imagineering, and Jonathan Casson, director for live and location-based entertainment for 20th Century Fox film, television and new media.
Students seeking the new CalArts design degree will focus heavily on creating interactive attractions that combine live entertainment with computer-generated media, Preston said.
"It's always a challenge to find new pathways forward," he said.
To read more about the travel and tourism industries, follow @hugomartin on Twitter.
---
Sign up for the California Politics newsletter to get exclusive analysis from our reporters.
You may occasionally receive promotional content from the Los Angeles Times.