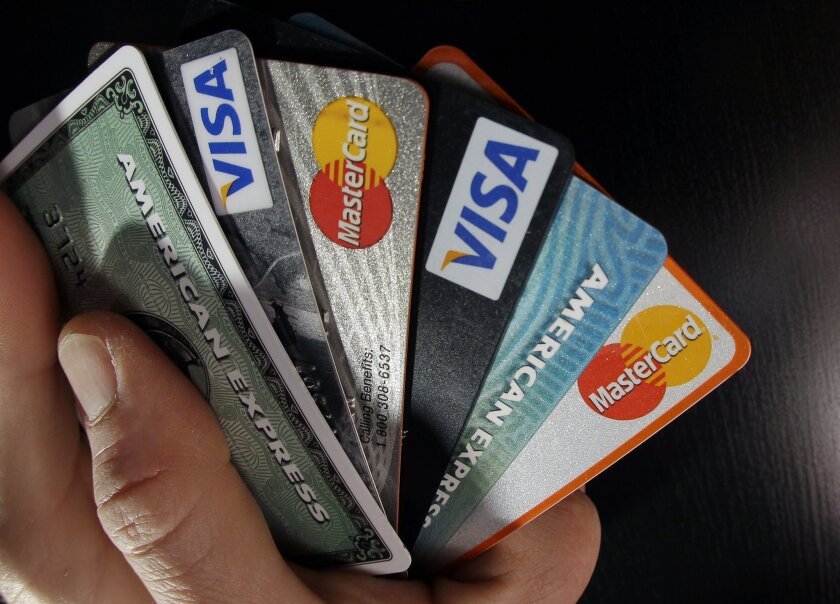 Reporting from Washington —
The nation's three largest credit-reporting companies have agreed to make it easier for consumers to correct mistakes, as well as to wait longer to list unpaid medical bills to allow more time for insurance payments, according to a government settlement announced Monday.
The changes are designed to address widespread concerns about incorrect information compiled by Equifax Inc., Experian Information Solutions Inc. and TransUnion, which produce credit reports for about 200 million Americans.
A 2013 study by the Federal Trade Commission found that about one in 20 consumers had significant errors on their credit reports.
Government officials and consumer watchdogs have complained about the accuracy of the information and the difficulties consumers have in correcting the mistakes.
"Credit reports touch every part of our lives. They affect whether we can obtain a credit card, take out a college loan, rent an apartment or buy a car — and sometimes even whether we can get jobs," said New York Atty. Gen. Eric Schneiderman, who negotiated the settlement.
"The nation's largest reporting agencies have a responsibility to investigate and correct errors on consumers' credit reports," he said.
His office began investigating the three firms in 2012 and quickly found that "their system for resolving complaints was fundamentally flawed," he said.
The companies agreed to major changes in their practices and will implement them nationwide in the coming months.
Under the agreement, the firms will have to use trained employees to review complaints about errors on credit reports. If a bank or other creditor says a consumer's information is correct, the credit-reporting companies must assign an employee to look into the dispute.
Before the settlement, credit reporting companies simply took the word of the lender in determining if a consumer's complaint was valid, Schneiderman said.
"The burden has been entirely on the consumer to work their way through a very challenging system … and a system that relies way too much on the people who generated the bad data in the first place just confirming their bad data is good," he said.
"If the lender replied, 'No, the consumer is wrong, they were late on the mortgage payment,' that was the end of the investigation. That is a rubber-stamp approach that will no longer take place," Schneiderman said.
In addition, medical bills won't be listed as unpaid for 180 days to allow time for insurance payments to be applied to an account. About 52% of all debt listed on credit reports is for medical expenses, the Consumer Financial Protection Bureau said last year.
Schneiderman said the companies were cooperative in working with his office to improve their systems.
"To their credit, unlike some industries, they decided the right way to do this was to come up with some reforms," he said.
The new policies "will enhance our ability to offer accurate reports and make the process of dealing with credit information easier and more transparent for consumers," said Stuart Pratt, president of the Consumer Data Industry Assn., a trade group that includes the three large credit-reporting firms.
Consumers who go to www.annualcreditreport.com to receive a free annual report will see additional educational material. If an error on the report is disputed and changed, consumers will be able to get another free report to see the change without waiting until the next year, the group said.
Chi Chi Wu, a staff attorney with the National Consumer Law Center, said the settlement "should benefit consumers enormously."
"This agreement addresses some of the most egregious problems in credit reporting that consumer advocates have complained about for many years," she said.
For breaking economic news, follow @JimPuzzanghera on Twitter
---