Netflix is selling $2 billion in junk bonds to fund new shows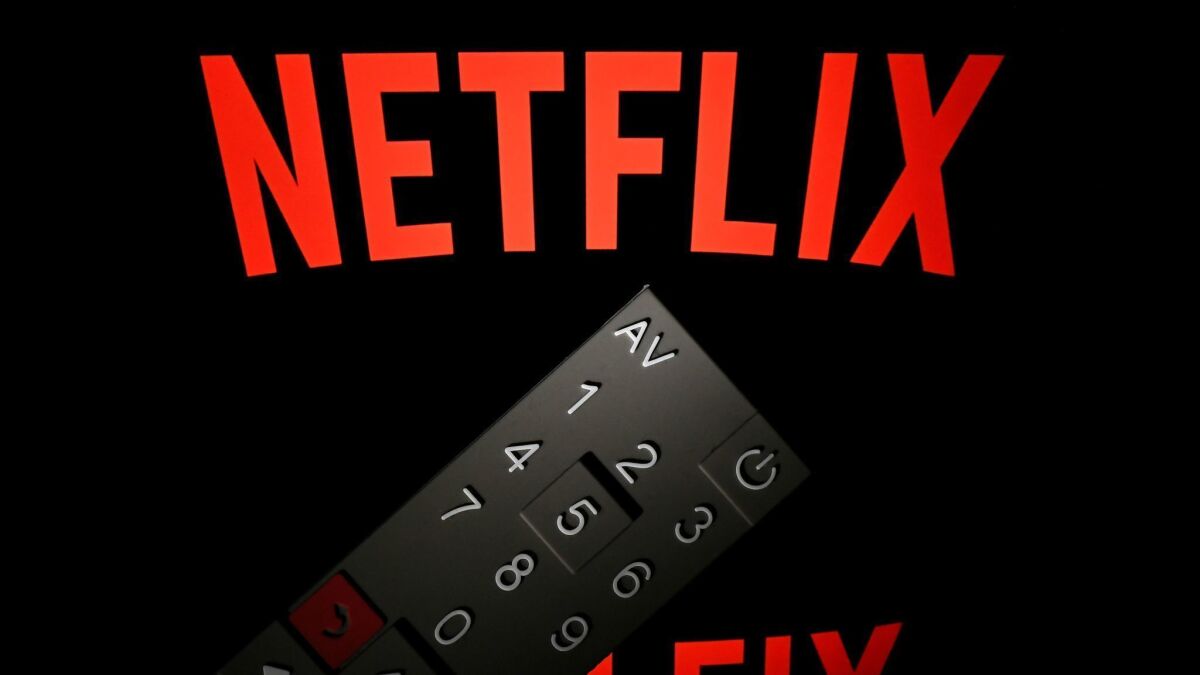 Netflix is amassing more debt to fund its ambitious growth plans.
The digital streaming entertainment company said Monday that it is planning to issue about $2 billion in bonds to fund corporate activities, which it said could include content acquisitions, production and development, and capital expenditures.
Netflix said the bonds will be issued in two series and will be denominated in U.S. dollars and euros. Moody's Investors Service has assigned the proposed issuance a Ba3 rating, which is considered junk status. However, the ratings agency said it expects Netflix's debt level to improve as it continues to transition from licensed shows to owned original content.
Borrowing has been Netflix's preferred strategy for raising funds because of attractive interest rates. The Los Gatos, Calif., company recently reported its long-term debt ballooned to $8.34 billion during the third quarter from $4.89 billion a year earlier.
Overall, Netflix is facing $18.6 billion in both long-term debt and shorter-term obligations, according to its third-quarter SEC filings.
The new bond issuance is the latest signal that Netflix will continue to borrow as a way to fuel its heavy spending on content. The company has said it expects to spend $7 billion to $8 billion on content this year, though the spending now looks like it could reach as high as $13 billion.
As a result, Netflix continues to burn through cash. For the recent third quarter, the company announced that negative free cash flow was $859 million, compared with $465 million in the same quarter last year.
Netflix expects negative free cash flow to widen sequentially for the fourth quarter. For the year, it expects a cash bleed of about $3 billion.
"We recognize we are making huge cash investments in content," Netflix said in its third-quarter earnings announcement last week.
"We want to assure our investors that we have the same high confidence in the underlying economics as our cash investments in the past. These investments we see as very likely to help us to keep our revenue and operating profits growing for a very long time ahead."
Wall Street has been largely forgiving of Netflix's heavy borrowing so long as the company continues to log bigger subscriber growth, which is a key indicator of future revenue.
Netflix reported that it added nearly 7 million new subscribers in the third quarter, up from 5.3 million new customers a year earlier, handily beating expectations.
The news sent shares of Netflix soaring 15% in after-hours trading following the Oct. 16 earnings announcement. They fell $3.13, or 0.9%, to $329.54 on Monday.
---
UPDATES:
1:40 p.m.: This article was updated with additional information including Moody's rating and Netflix's overall debt level.
12:05 p.m.: This article was updated with staff reporting.
This article was originally published at 7:40 a.m.
---
Sign up for the California Politics newsletter to get exclusive analysis from our reporters.
You may occasionally receive promotional content from the Los Angeles Times.