Long Beach voters approve Measure WW to give 'panic buttons' to hotel workers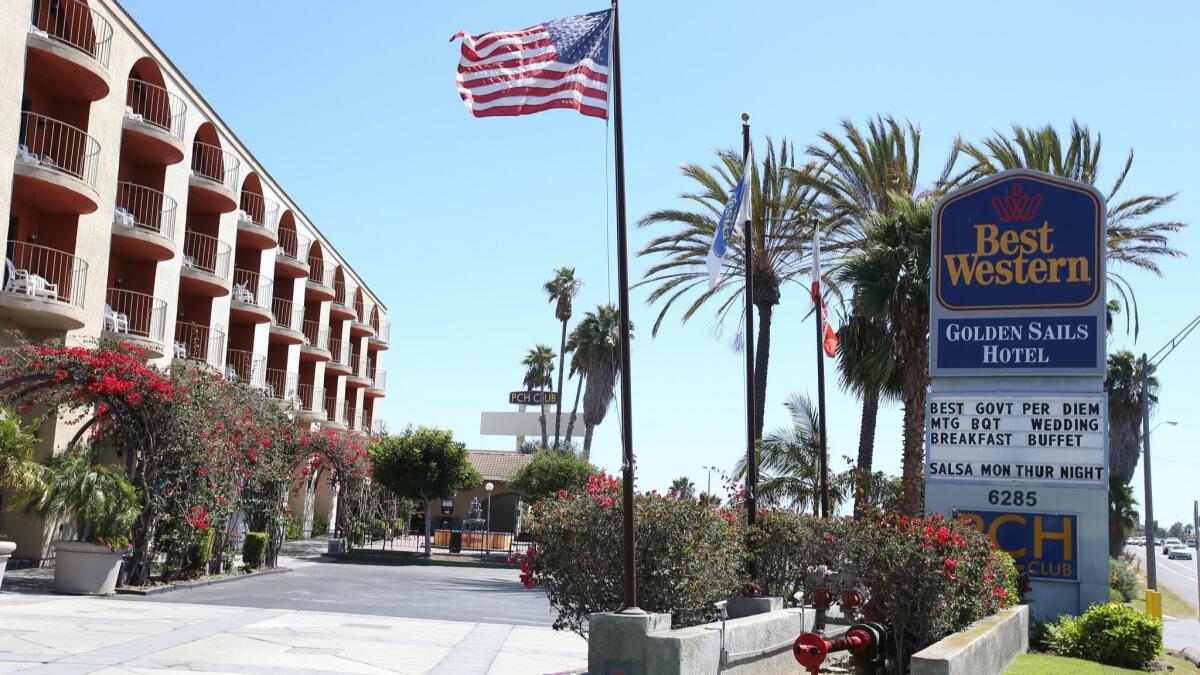 Voters in Long Beach overwhelmingly supported a ballot measure requiring hotels with 50 or more rooms to provide workers with "panic buttons" that could help prevent sexual assaults. The initiative also imposes limits on housekeepers' daily workload.
Unions that represent hotel workers in Long Beach collected enough valid signatures — 27,462 — to put the measure on the ballot, citing several incidents of hotel workers being assaulted by guests in isolated areas of hotels.
Election results Wednesday showed that 62% of Long Beach voters approved Measure WW, with 38% opposed.
"It's a great day for the working women of Long Beach," said Lorena Lopez, organizing director at Unite Here Local 11, which helped collect signatures to put the measure on the ballot. "The power of the people made this happen."
Long Beach business leaders who opposed Measure WW said in a ballot argument that the initiative would damage Long Beach's tourism industry. Tourism last year generated $300 million in economic benefits and $26.4 million in hotel room taxes, according to Long Beach Convention and Visitors Bureau data.
In addition to the panic buttons, Measure WW imposes limits on the daily workload for housekeepers. For example, it says a housekeeper cannot be required to clean rooms with a total floor space of more than 4,000 square feet in an eight-hour shift, unless the worker is paid twice his or her regular hourly salary for the extra work.
Hotel workers in Rancho Palos Verdes collected signatures to place a similar measure on the ballot in that city this summer, but the Rancho Palos Verdes City Council voted to wait until 2019 to put the measure before voters.
The Rancho Palos Verdes measure is aimed at protecting workers in the city's ritzy Terranea Resort and the Trump National Golf Club.
In September, the top executives of Marriott, Hyatt, IHG, Wyndham and Hilton hotels, along with the heads of the nation's largest hospitality trade group, said they would give panic buttons to workers at thousands of hotels throughout the United States by 2020.
To read more about the travel and tourism industries, follow @hugomartin on Twitter.
---
UPDATES:
4:25 p.m.: This article was updated with reaction from organizer Lorena Lopez.
This article was originally published at 3:25 p.m.