In the age of legal marijuana, many employers drop 'zero tolerance' drug tests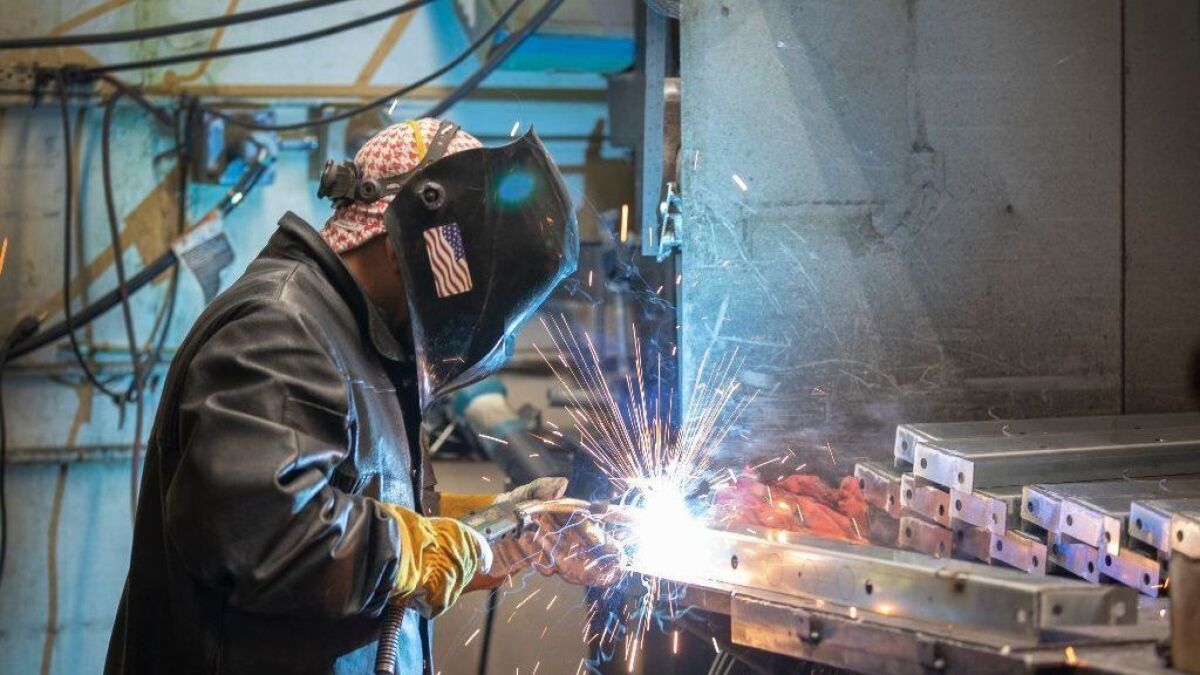 When Rye Electric was founded in Orange County five years ago, it screened all prospective workers for drugs. If a test showed traces of cannabis, the applicant was nixed.
But the fast-growing construction company, which has a millennial-heavy workforce, has since adapted to the times. "We still do the tests," Chief Executive Chris Golden said, "but we choose to look the other way on marijuana."
Some 20 of the company's 150 workers were hired despite flunking a pre-employment screening for cannabis. "We let them know they can't do it on the job and we trust them not to," Golden said. "What are we going to say — you can't do something that's legal?"
Marijuana use remains illegal under federal law. But California was the first state to defy federal prohibition, legalizing medical cannabis in 1996. A 2016 ballot initiative opened the way to recreational pot.
With a growing economy and a low unemployment rate of 4.2%, many California companies face a shortage of qualified workers. Legal marijuana is making hiring even harder for those who take a strict stance on screening for drugs. So, increasingly, they're not testing — or ignoring some of the results.
"You watch what's going on in society. You look at recruiting, and you say, 'We've got to adjust,'" said Marc Cannon, a spokesman for AutoNation, the largest U.S. car retailer. The company, with 26,000 employees nationwide and 55 California outlets, stopped screening for cannabis three years ago.
"A lot of great candidates were failing the test," Cannon added. "There are people who drink and are great workers, but they don't do it on the job. Marijuana is just like alcohol."
New Jersey-based Quest Diagnostics, compiling data on 10 million tests a year, reports an increase in workers testing positive for pot, especially in states where recreational use is legal.
In 2010, 1.6% of Quest's urinalysis tests in California showed traces of tetrahydrocannabinol, or THC, marijuana's main active compound. By last year, the figure had risen to 2.5%. Some industries, including retail and warehousing, see higher rates.
"Our data suggests recreational use of marijuana is spilling into the workforce," said Barry Sample, senior director for science and technology.
Quest's numbers may vastly understate usage. "People using marijuana are less likely to apply to work for employers who have drug testing," Sample cautions.
Today, nine other states and the District of Columbia permit recreational marijuana for adults. Thirty-three allow medical cannabis. Some jurisdictions have adopted employment-specific laws. Thirteen states prohibit workplace discrimination against medi-pot patients. And last week, the New York City Council moved to bar most businesses, nonprofits and city agencies, with some exceptions, from screening applicants for cannabis.
But California's Proposition 64, which legalized recreational marijuana, explicitly allowed public and private employers to enforce "policies prohibiting the use of marijuana by employees and prospective employees." And in a medical marijuana case, a 2008 state Supreme Court decision held that an employer may refuse to hire an applicant who tests positive for cannabis, even if it is legally prescribed for a disability.
Executives whose workers operate heavy machinery may feel they have little choice but to insist on marijuana screening.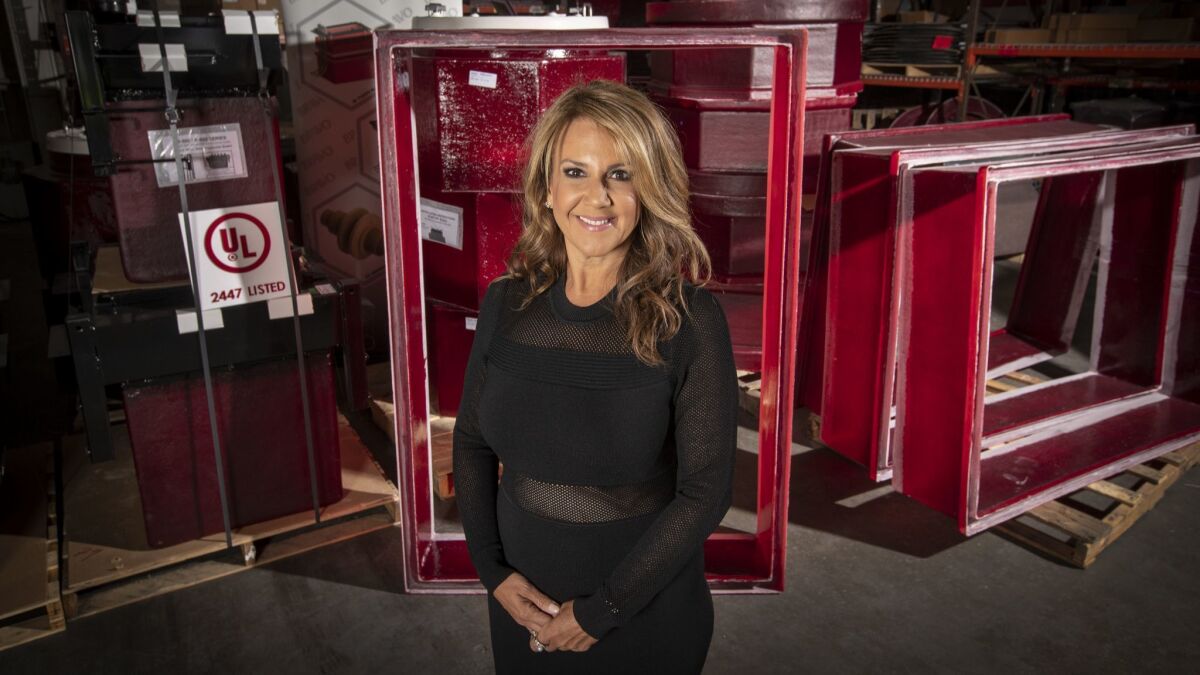 Last month, in the City of Commerce, Paola Bravo, president and chief executive of S. Bravo Systems, was hiring workers for her 150-employee factory, which makes containment tanks for gas stations. She was ready to offer jobs to five candidates who had aced their interviews, toured the bustling plant and tried on respirators.
But all five — in a single day — failed a drug test for marijuana and thus were not hired.
"We have machines that cut steel and could cut a limb off," Bravo said. "So anyone with a trace of drugs is disqualified. If something happened, I would be held liable."
A week after the five tested positive, six other candidates "ghosted."
"They like the pay, but you tell them to take a drug test and they just disappear," Bravo said. "Where are we going to find people when everyone comes in with crap in their system?"
In a widely publicized incident last year, Elon Musk, chief executive of Tesla and SpaceX, inhaled marijuana on a live YouTube webcast. "I mean, it's legal, right?" Musk said, accepting a lit blunt from comedian Joe Rogan in a Los Angeles studio. But he added, "I'm not a regular smoker of weed."
Late last year, NASA announced it would review safety at SpaceX and Boeing. Companies with federal contracts, such as those in aerospace, are required to test under federal law. But officials told the Washington Post the review was prompted by Musk's behavior.
Tesla conducts pre-employment drug tests for safety-sensitive positions, but its tests do not include marijuana in places where it's legal.
Even when they don't pre-screen applicants, virtually all businesses require what employee handbooks call "a drug- and alcohol-free workplace" — workers aren't allowed to drink alcohol or take drugs on the job. If someone is suspected of being drunk or high, companies reserve the right to send them out for a test.
But cannabis represents a conundrum. In the case of alcohol, blood tests measure impairment levels. But THC can show up in urine and in saliva — which is where it is most reliably measured — when the user is no longer high.
"Marijuana can remain in the system and show up in a drug test for up to 45 days following use in regular users," the California Chamber of Commerce wrote members this year. "There is no method to determine if an individual is impaired at the time the drug is found in that individual's system or if it was consumed at an earlier time and the individual is no longer impaired."
The chamber, which has fought legislation that would accommodate medical marijuana users, urged zero tolerance as "the only policy that ensures workers are not impaired on the job."
In some industries, safety-sensitive workers — such as pilots, rail, bus and truck drivers, and workers in nuclear power plants — must be tested under U.S. Department of Transportation rules.
But overall, workplace drug screening is on the wane. Spurred by the Reagan-era drug war, it peaked in the late 1990s, when surveys showed some 80% of companies nationwide had adopted the practice, up from about 20% a decade earlier. By the mid-2000s, the number was down to about half.
Public support for legalizing marijuana, meanwhile, grew to 66% last year, up from 12% in 1969, according to Gallup's annual polls.
Even before California legalized recreational pot, "a lot of employers were shying away from draconian drug testing," said San Diego attorney Ryan Nell. His seminars on the topic attracted more than 500 human resources professionals at a series of January conferences.
Nell recently advised two Los Angeles advertising agencies that they didn't need to pre-screen for cannabis.
"A lot of people are failing tests," he said. "Employers need to ask: Do we really care? Unless there are safety concerns — like someone driving a car — a lot of times they don't care."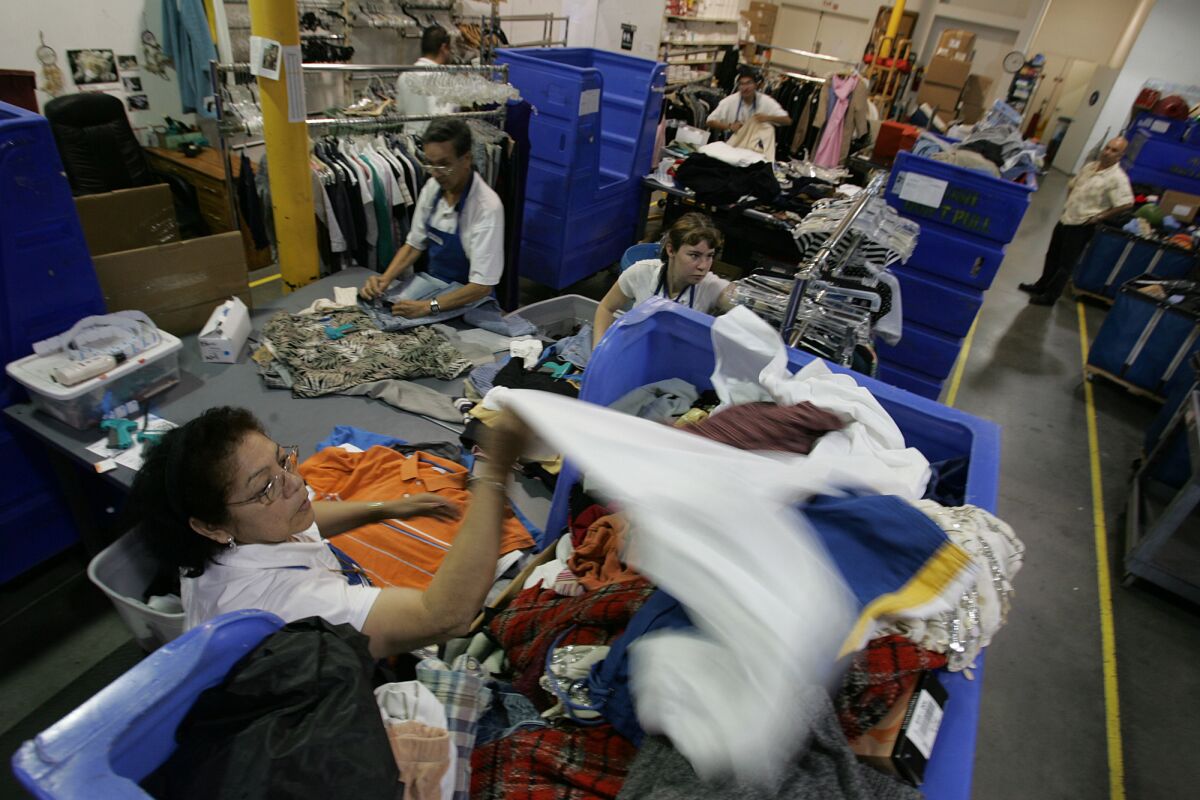 Goodwill Industries of Southern California trains workers for some 200 businesses. Small and midsize companies are "testing less and less," said Joel Morgan, a director of workforce development for the nonprofit.
"It's a 'don't ask, don't tell' kind of a thing," he said. "You can't have people show up high. But just because someone uses pot recreationally doesn't mean it will impact their work."
Larger Goodwill clients are generally more restrictive, he added, but one big employer — Goodwill itself — has pivoted. In February, after decades of drug testing, the organization stopped the screening for retail jobs at its 85 stores that employ more than 1,000 part-timers, a third of its workforce.
Other major retailers also test selectively. In 2014, Target, with 350,000 workers nationwide, scaled back from testing all applicants for drugs to just testing for "safety-sensitive" jobs such as security guards and warehouse machinery operators.
Kroger, parent company of Ralphs, Food4Less and FoodsCo, has 26,500 California workers and screens just a fifth of its job candidates, including managers and pharmacy workers. "Our biggest challenge is the competition that currently exists for workers," spokesman John Votava said.
Other companies continue ordering up a standard five-panel test, which covers cocaine, methamphetamines, opioids and PCP as well as THC. But, like Rye Electric, they ignore the marijuana results.
Casco Contractors, an Irvine construction firm with some 60 employees, changed its policy in 2016. Last year, it hired two project managers whose tests showed cannabis use.
"It used to be no-go if applicants tested positive for marijuana," said CEO Cheryl Osborn. "But now it is legal in California. It has been de-stigmatized. It is a glass-of-wine kind of thing."
The two project managers have performed well. But like other employers, Casco reserves the right to test on the job. "You have to have a good reason for suspecting someone is under the influence," Osborn said. "If there's an accident, a drug test is mandatory."
Rye Electric's Golden said his company has had no accidents since changing his marijuana policy, and it hasn't influenced his employees' work. But federal rules affect the jobs he bids on.
"We stay away from public works and school projects," he said. "A lot mandate no drug issues. And I couldn't guarantee all our workers are abstaining."
That doesn't mean he's happy with the compromises.
"We don't condone marijuana usage," Golden said. "If I had my way, it would still be illegal. We're struggling with it, like every business in California. It's a mess."
Twitter: @margotroosevelt
---
Sign up for the California Politics newsletter to get exclusive analysis from our reporters.
You may occasionally receive promotional content from the Los Angeles Times.